Bruton Design Intensive 2022 Workshop
"Synthetic Biology in Transpecies Architecture Workshop: Bee Building"
Protecting Pollinators with the College of Design
Terreform One and Ponisio lab combined with an expert College of Design student class in the first Bruton Design Intensive workshop. This particular 2-week long hands-on workshop involved building with living organisms, working with architect Mitch Joachim and Melanie Fessel and entomologist Lauren Ponisio to create architecture with bees.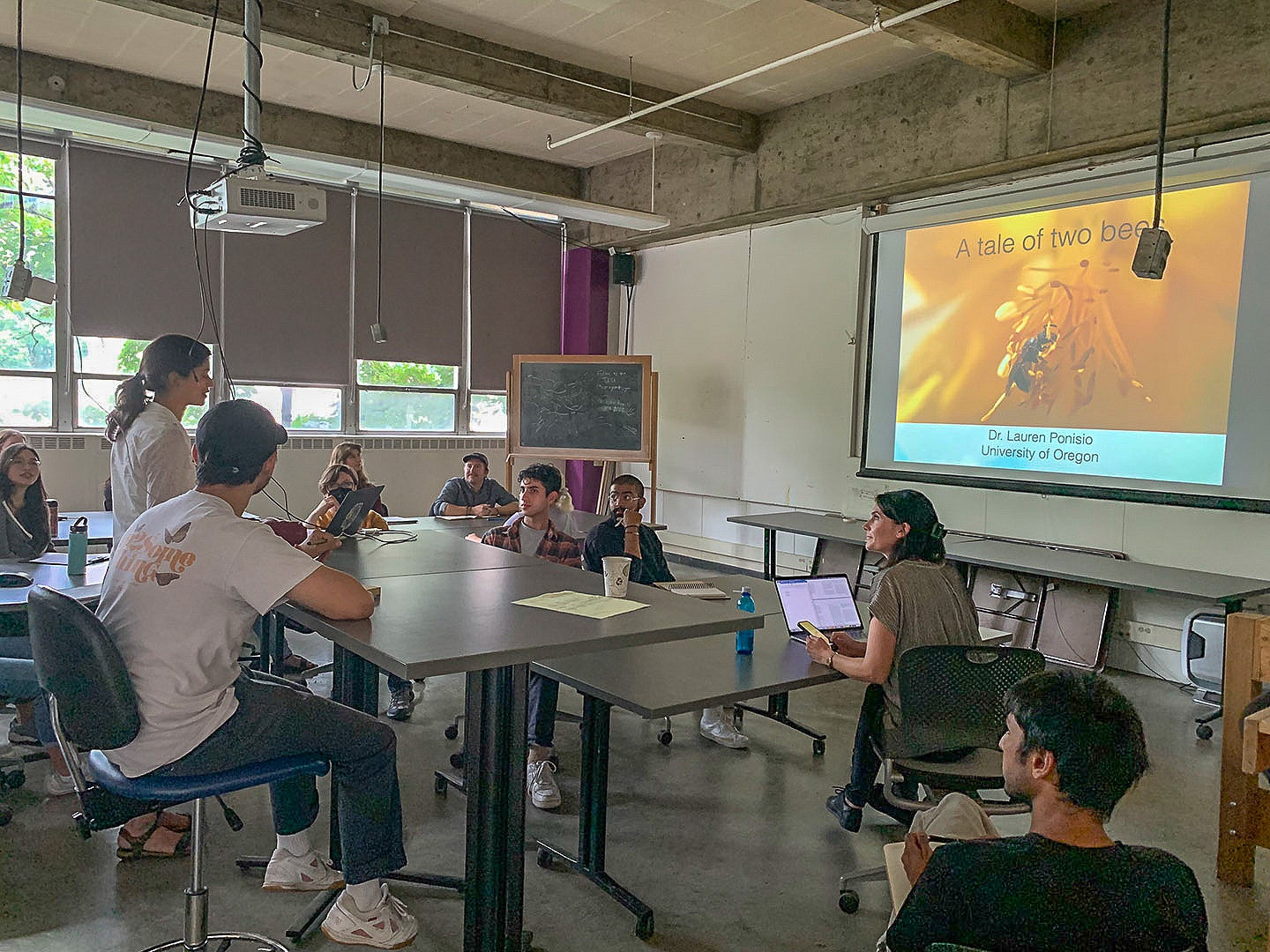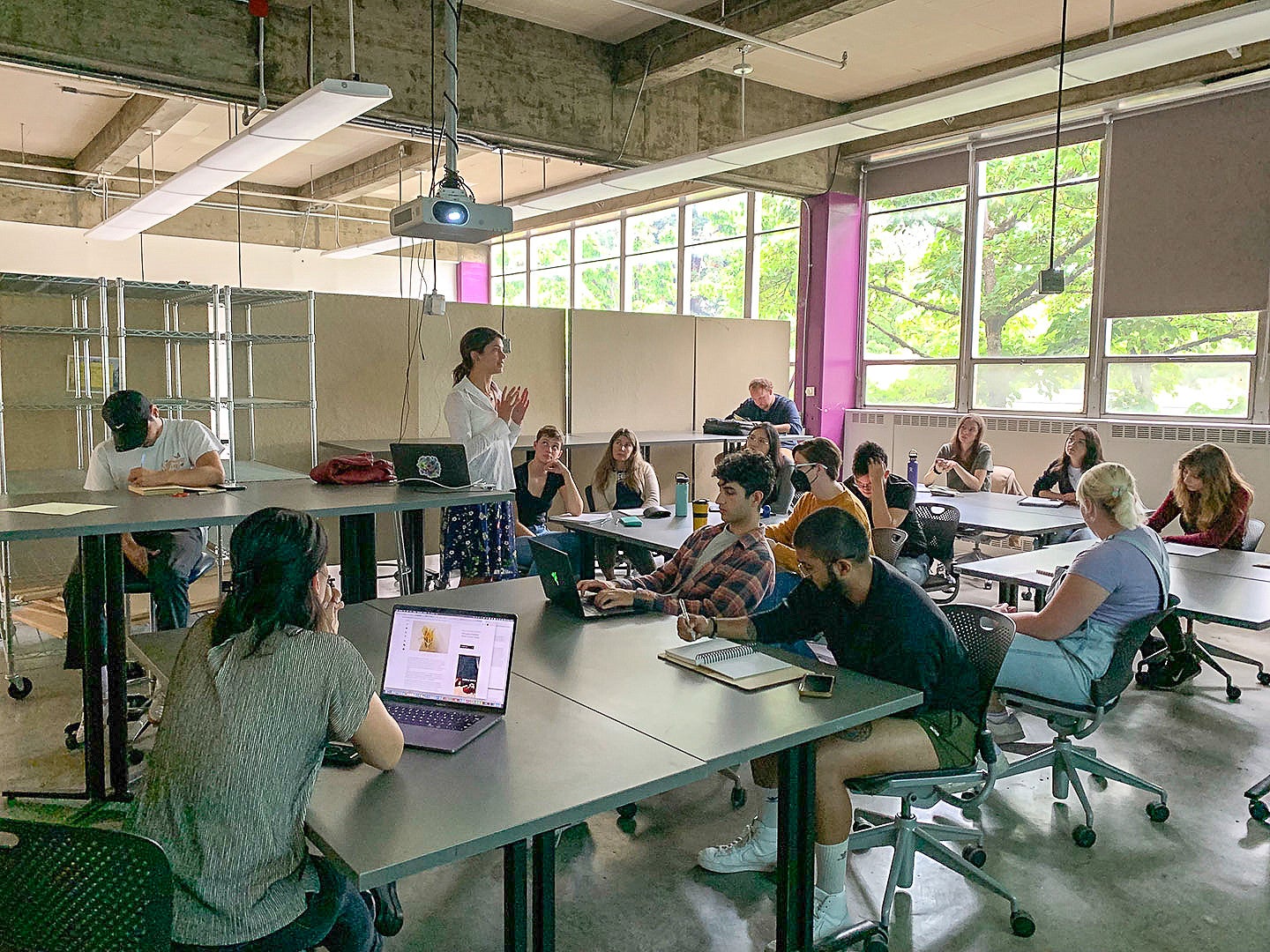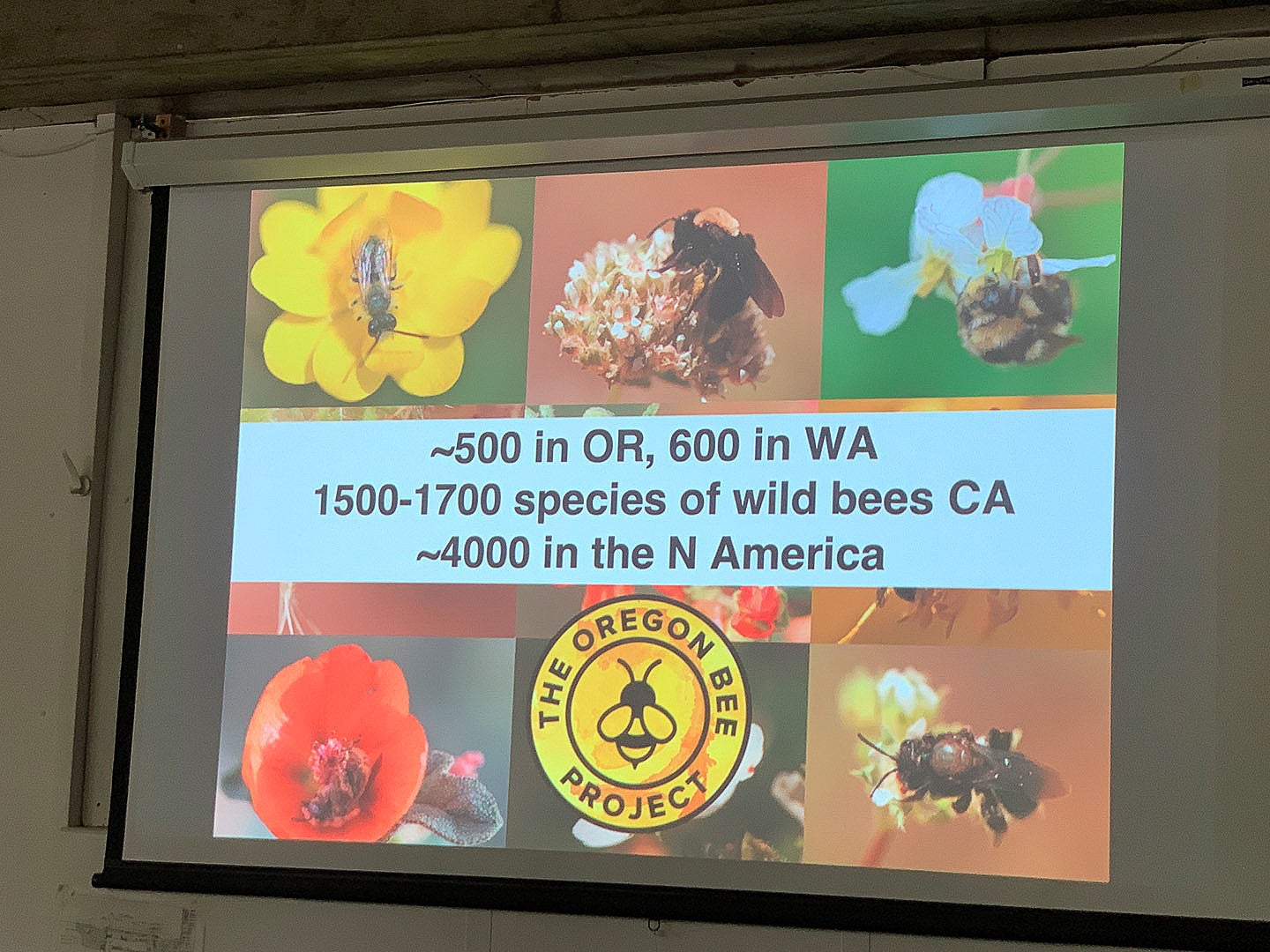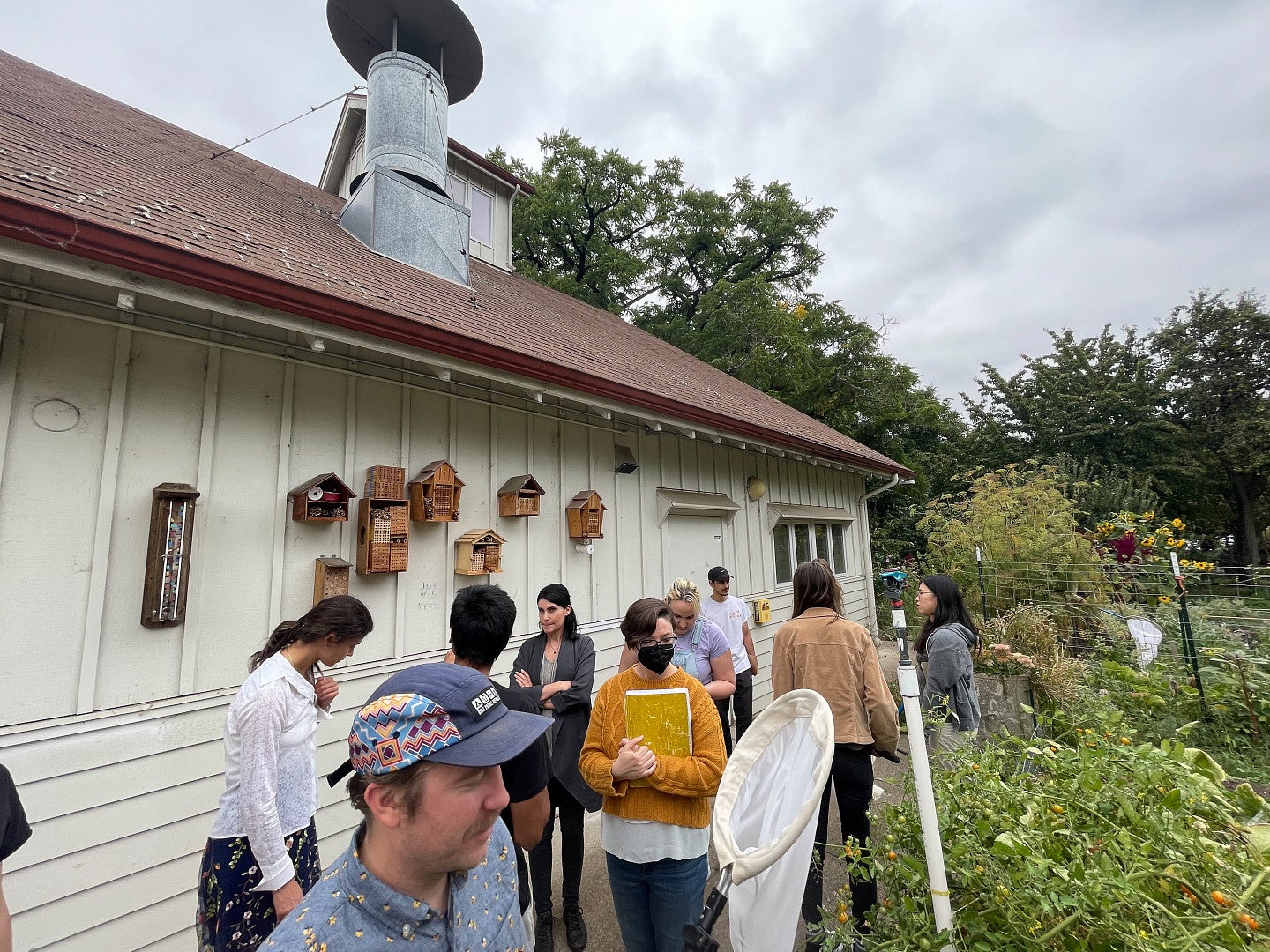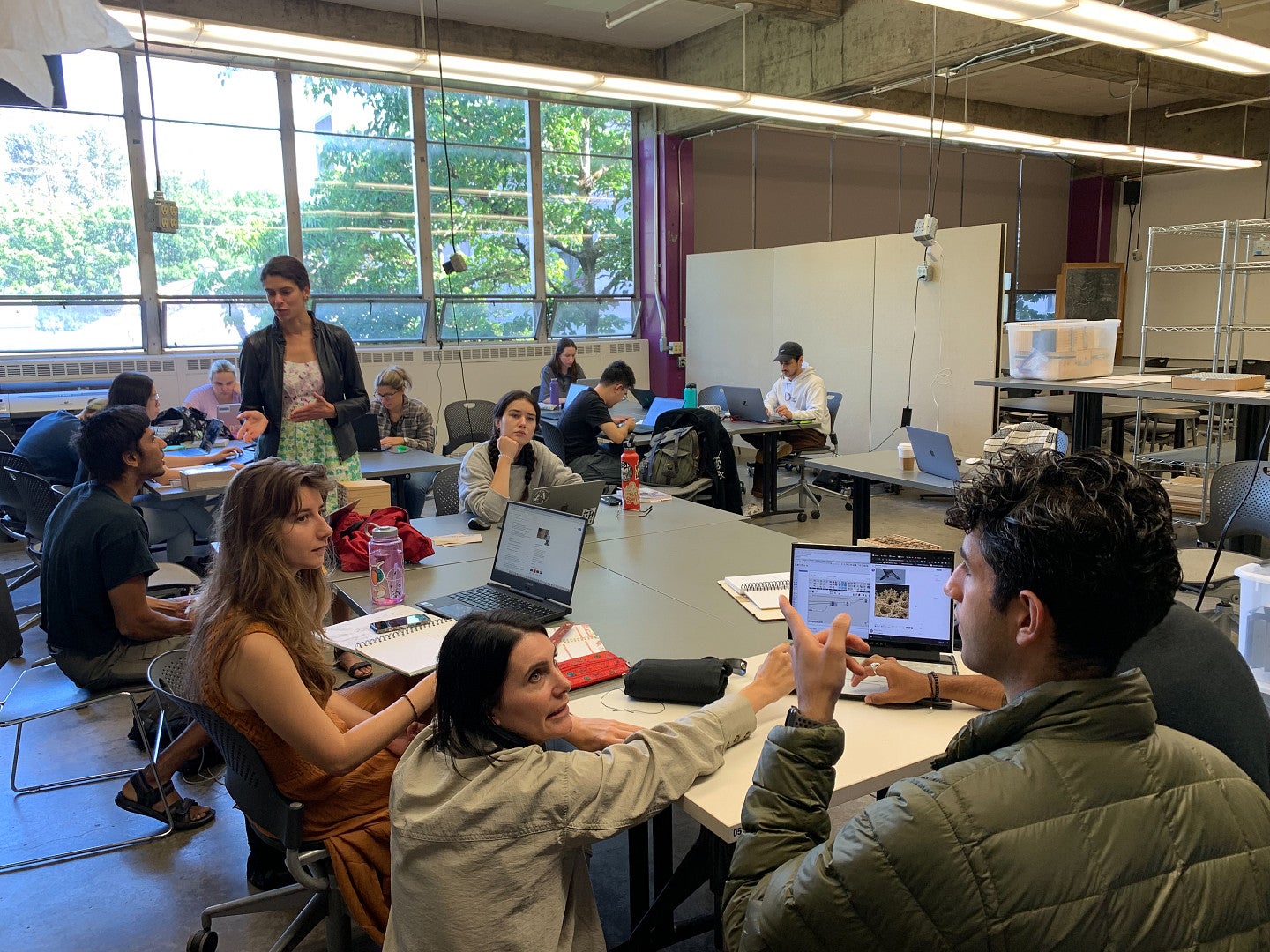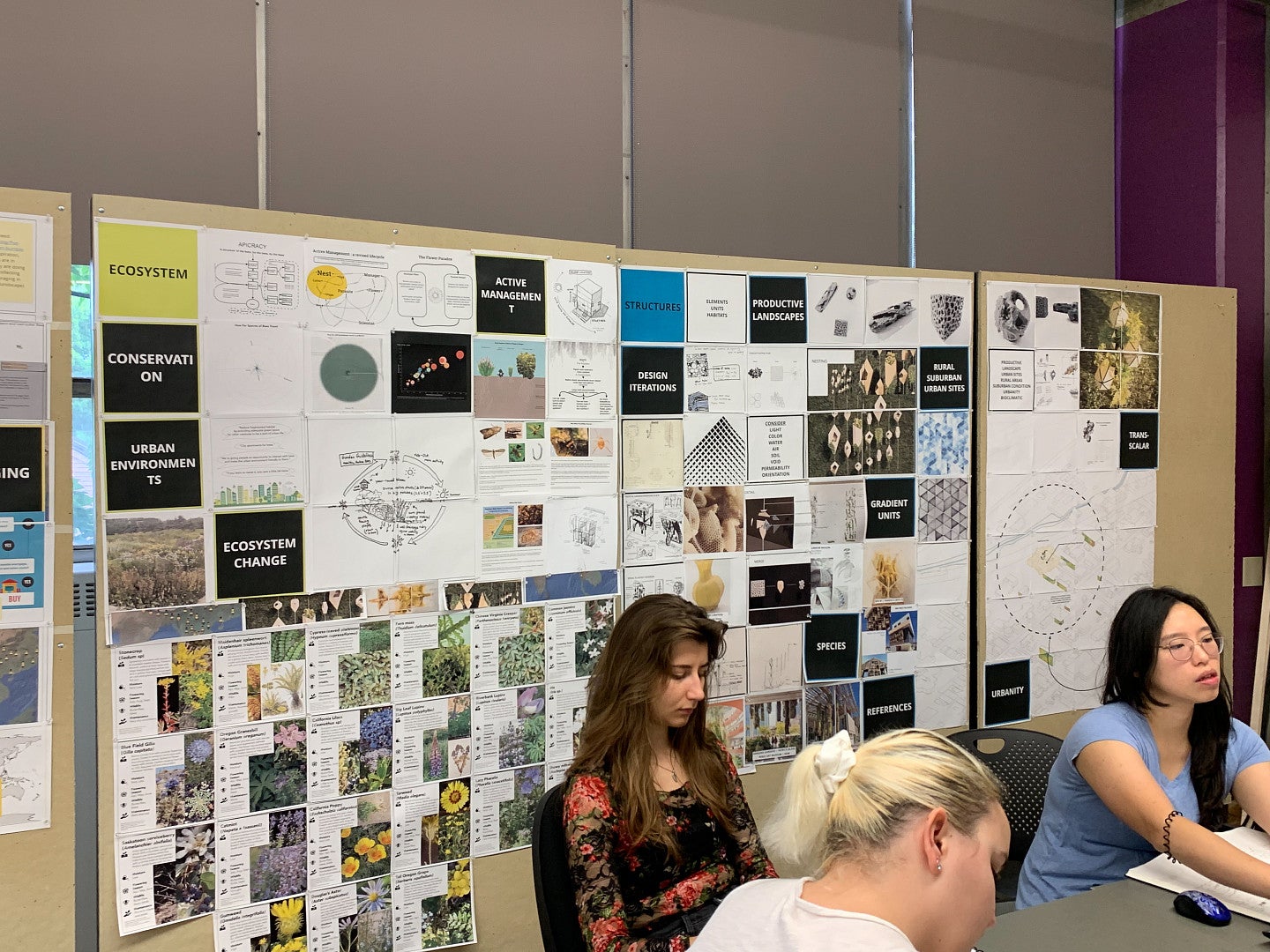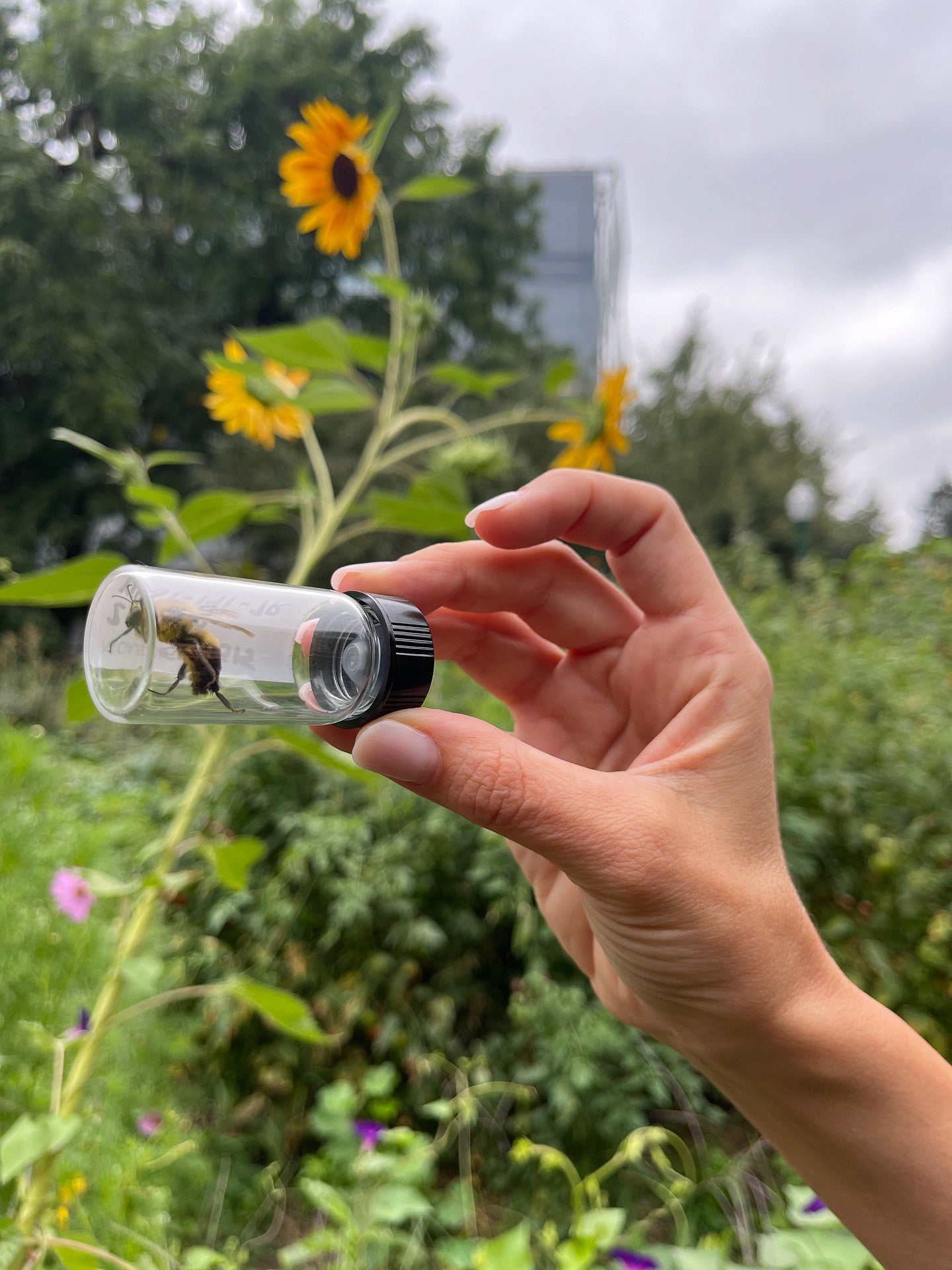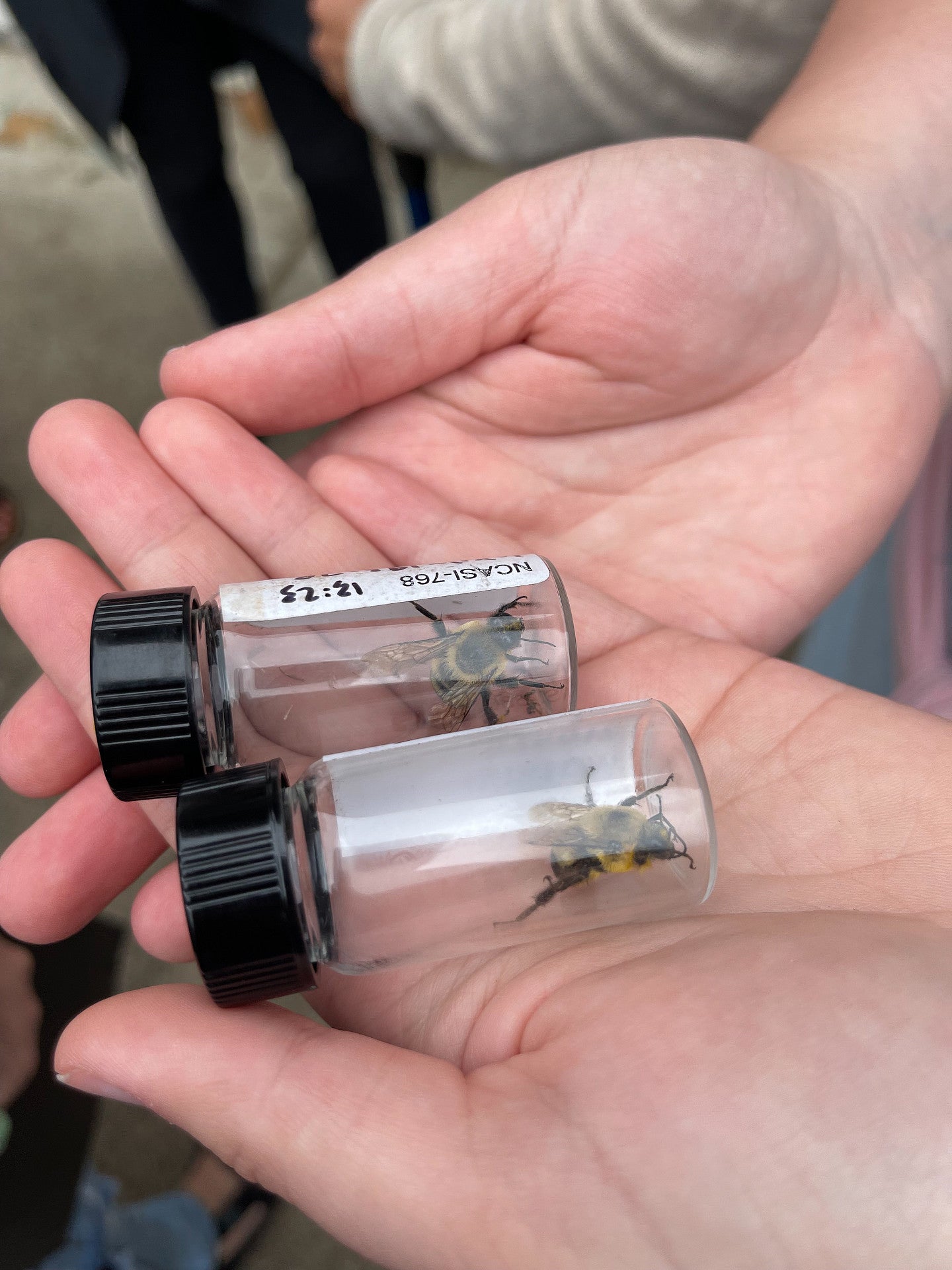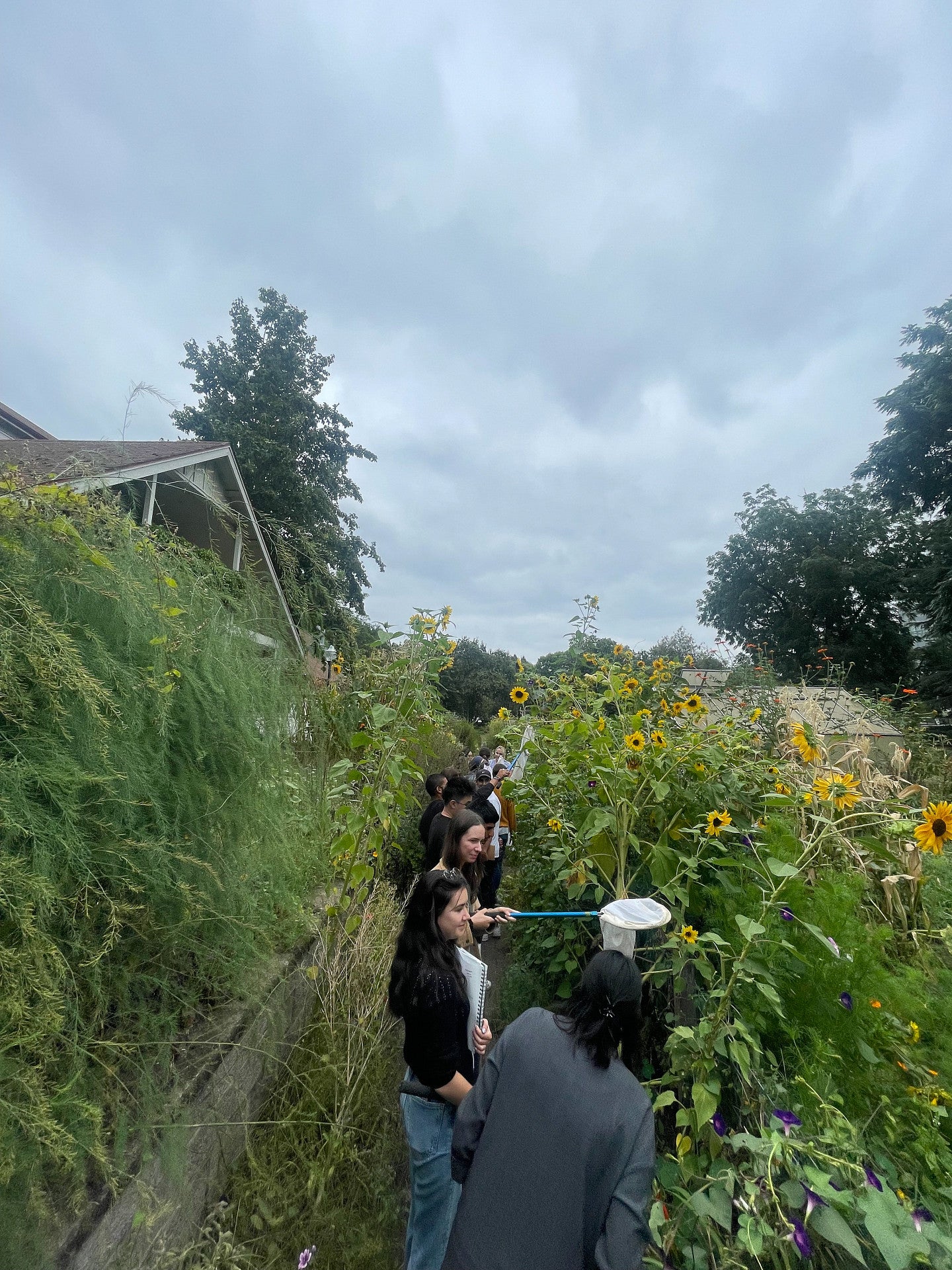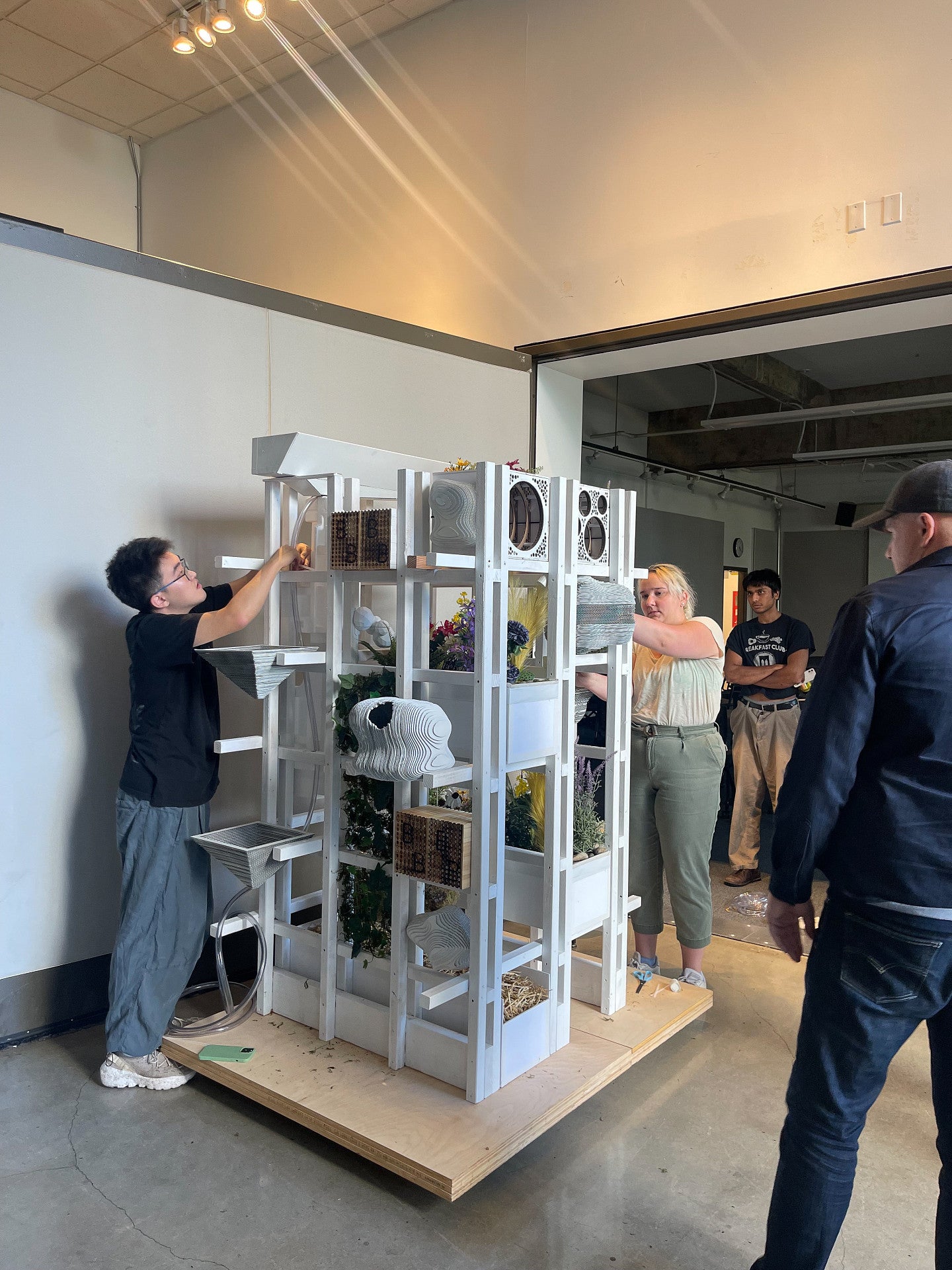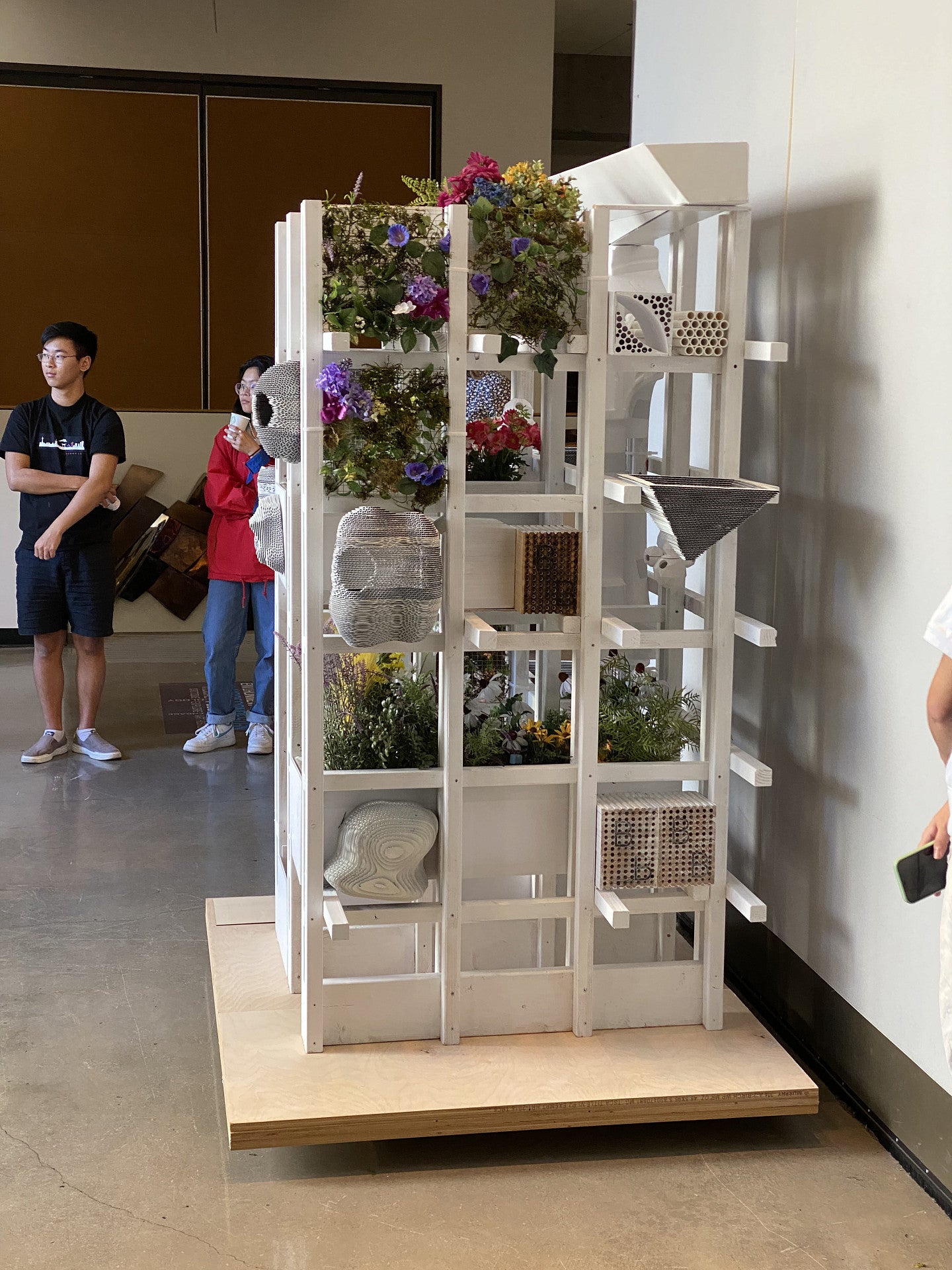 Workshop Details
Architect Mitch Joachim of Terreform One and entomologist Lauren Ponisio of Ponisio lab collaborated with the College of Design in the college's first-ever "Bruton Design Intensive" workshop, named for the event sponsor and alumni Larry Bruton, AIA, BArch '67. The two week-long, hands-on workshop involved a collaboration of cutting-edge designers with a leading entomologist to create architecture with bees. The Synthetic Biology in Transpecies Architecture Workshop: Building with Bees Design Intensive provided an opportunity for students to collaborate with professionals in architecture and ecology, while engaging elements of design/build principles and experimenting in digital and analog methods to create spaces that encourage pollinator conservation. 
This was a non-credit, 2-week workshop that was open to SAE design students in current third-year undergrad or graduate programs who were not graduating in spring 2022. Twelve students were chosen based on their essay on interest in Transpecies Design and portfolio and had a diverse group involved from multiple disciplines. Selected students received a $500 stipend and other benefits.
Some projects may be highlighted in the UO College of Design Transpecies Design exhibition at the European Cultural Centre exhibit at the Venice Architecture Biennale 2023.