Originally established in 1987 as the Board of Visitors, the Dean's Council is the premiere volunteer organization for the College of Design. The Council consists of prominent alumni and professionals who have a passion for the success of the college and its academic and research mission. Our members represent geographic locations throughout the United States and internationally. Appointments are generally for a three-year term and can be renewed for a second term.
Council members are convened twice per year: in the fall in Eugene at the UO campus and in the spring in Portland. Although each meeting is centered around specific issues, council members also consider college business, discuss development and outreach activities, and devise strategies for strengthening the college.
The Council also provides input and advice directly to the Dean, both as the larger body and in the context of focused work groups. Council members are encouraged to provide support and networking for the college's administration and faculty members as well as engage in mentoring and career advising with students.
---
Council Members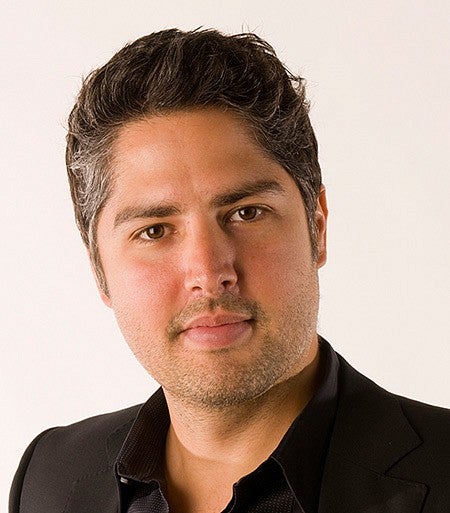 BRAULIO BAPTISTA, AIA
BArch '99, UO
Architect, Partner
ZGF Architects
With over 21 years of experience, Braulio Baptista is a gifted designer who sensitively integrates user values and aspirations with creative, innovative approaches. In his 19 years at ZGF, he has served as Design Partner and Senior Designer for a broad range of technologically advanced and programmatically complex public and institutional buildings. His projects include The Wasserman Football Center at the University of California, Los Angeles; the Bioscience Research Laboratories at The University of Arizona; the Bioengineering and Sciences Building at The University of Texas at Dallas; the Performing Arts Center and Wangari Maathai Hall at Soka University of America; and the Superior Court of California, County of Santa Clara, Family Justice Center Courthouse for the Judicial Council of California; as well as four net-zero energy buildings—the Conrad N. Hilton Foundation Headquarters Phase 1 in Agoura Hills and the in-progress Department of General Services, Air Resources Board, Southern California Consolidation Project; The Bechtel Residence for the California Institute of Technology; and the College of Continuing and Professional Education for the California State University, Long Beach. Braulio has a particular passion for mentoring young professionals, and has supported mentoring programs for students from various academic institutions.
---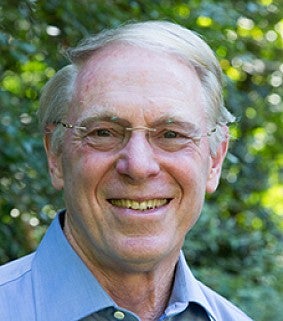 LARRY BRUTON, FAIA
BArch '67, UO
MArch '71, UC Berkeley
Architect, Partner, retired
ZGF Architects
Vincent Kling and Associates AIA, Philadelphia PA 1967–1969
Bjurstrom, John, Rosen, Arkitekter, SAR, Stockholm, Sweden 1969–1970
ZGF Architects LLP, Portland OR, 1971 - 2015, Partner 1987–2015
I serve on the Dean's Council for the opportunity to give back to the institution and program that provided me the educational foundation to pursue an exceptional 48 year professional career.
---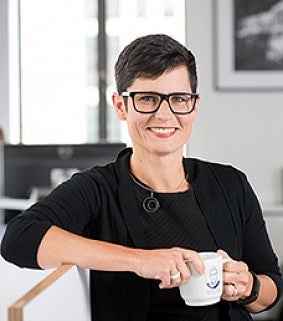 AMANDA BUTLER, AIA, NCARB, LEED AP
BArch '98, UO
Principal
TVA Architects
Registered Architect Oregon, Registered Architect Washington
I love to learn. Over the past 22 years, I have had the opportunity to continuously learn through the practice of architecture, specifically in areas of design that I find fascinating—healthcare, science, and education. Additionally, I have been able to use my position to implement and test process improvement ideas in collaborative design delivery, stakeholder engagement meeting management, large format visual meetings, and human-centered design. As a Principal at TVA Architects, I have the honor to lead the Science, Technology, and Healthcare practice. The role allows me to focus on all of the project types that I love. I am grateful to the many clients who have entrusted our firm to serve them, and for the many learning opportunities those experiences have afforded me. I am proud to have finished the work but continued the relationship, often gaining a valued friend. I believe the best measure of our success is evidenced by how often our past clients return to collaborate with us again. With every new opportunity, I look forward to engaging with stakeholders to co-create the project program and design. I enjoy navigating clients through challenging, multifaceted processes by thoroughly understanding programmatic needs, governing codes and regulations, and the realities of design and construction.
I serve on the Dean's Council to encourage greater diversity in the design and construction industry, I believe it is my responsibility to engage and support the next generation of designers. I have chosen to focus my attention, time, and charitable contributions toward supporting educational programs at all levels. I am motivated to participate in the College of Design Dean's Council to be part of the conversation and advocate for social justice, sustainability, diversity, and equity through design.
---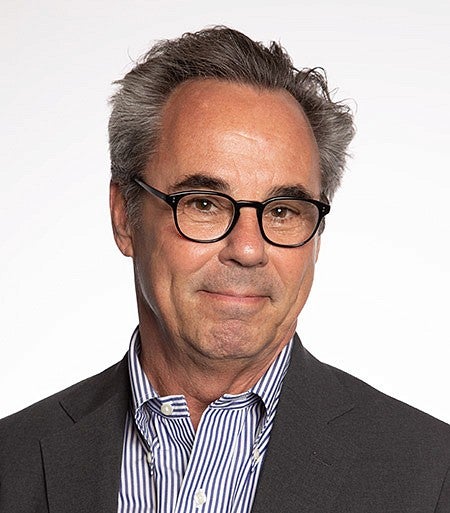 SCOTT KELSEY, FAIA (CHAIR)
BArch '80, UO
Managing Principal
CO Architects
Scott Kelsey leads the national practice of Los Angeles-based CO Architects. A 140-person firm specializing in advanced facilities for higher education, research, healthcare and K-12. Scott is one of the country's foremost leaders in facilities for 21st century medical and health sciences education, and he brings to his work a passion for imagining environments that support new pedagogies, technologies and scholarly engagement among the professions. With 40 years of architectural experience and projects in 22 states in the US and UK, Scott is an expert in the academic medical center and its integrated approach to education, research and clinical care. For over 20 years, he has been immersed in the creation of new programs, learning spaces and integrated technologies serving emerging models of medical and health sciences education. Scott has created new models driven by diverse learning environments emphasizing technology-rich, problem-based, and hands-on learning modalities, and he has developed programming benchmarks and space planning metrics that have set the industry standard for re-envisioned schools of medicine and health sciences. He has championed the development of the interprofessional health sciences education building with its high-fidelity learning studios, clinical skills laboratories and simulation environments. He continues to develop new planning metrics and designs as medical curricula evolve. Scott was made a Fellow of the American Institute of Architects in 2012 and was the former chair of the Global Design Alliance.
My time at the University of Oregon was deeply impactful and formative for my personal and professional growth. I'm committed to serve the College as a wonderful environment for learning and placemaking.
---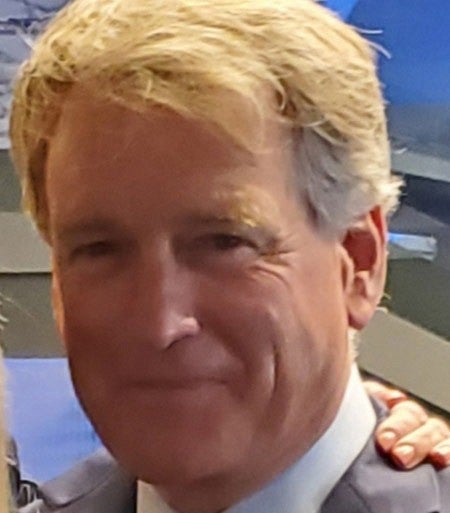 ERIK KVARSTEN
BS '82, UO (community service and public affairs)
Retired City Manager
I served 37 years as a City Manager in cities in Oregon.
I serve on the Dean's Council because of my longtime interest in the confluence of design and public policy.
---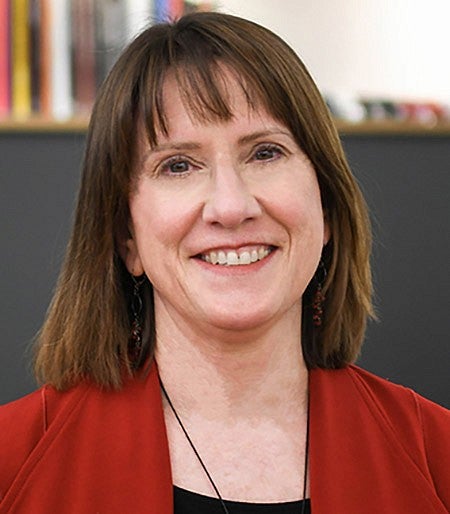 LINDA PARKER, LEED AP, Certified Interior Designer
BIArch '85, UO
Senior Vice President and Chief Operating Officer
Huntsman Architectural Group
I have over 30 years of experience in the design profession, the last 25 of which have been with Huntsman Architectural Group. With offices in San Francisco, Chicago and New York we endeavor to elevate the human experience through design. The primary focus of the practice is workplace design, with an emphasis on health, wellness and sustainability. I presently oversee the work of several project managers and assist building owner clients with leasing objectives. I also direct and oversee design teams on multi-phased projects for clients such as Google, YouTube, Boston Properties, and Delta Dental. A member of the firm's Board of Directors, I have been instrumental in ensuring that the growth of the firm is coupled with creating professional and personal growth opportunities for our staff members by overseeing the firm's HR and operational practices.
I serve on the Dean's Council because of my desire to create a bridge for students between their academic studies and the practice of design. It can be such a struggle to make the transition. I am also rewarded with the inspiration of their raw enthusiasm.
---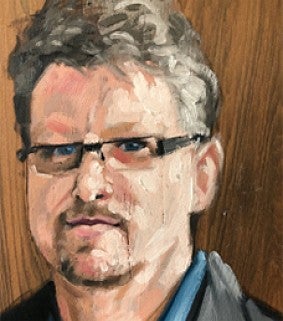 STEVE SANDSTROM
BFA '78, UO (drawing & painting)
Founder, Creative Director, Designer
Sandstrom Partners
Steve Sandstrom is the founder of Sandstrom Partners, recognized as one of the top U.S. design firms. Clients have included Bulleit Bourbon, Levi's, Converse, ESPN, Coca-Cola, Miller Brewing, Nike, Steppenwolf Theatre, adidas, Nissan, Sony Pictures, Microsoft, St-Germain, Aviation Gin, Dry Soda and Steven Smith Teamaker. Ad agency relationships have included Wieden+Kennedy, TBWA/ChiatDay, Ogilvy, JWT, GSD&M, Y&R and Publicis. His work has been featured in numerous books about design, branding and packaging and multiple publications including Graphis, Communication Arts, Adweek, Novum (Germany), The New York Times Magazine, Creativity and @Issue. He was involved in the creation of Tazo, a premium tea brand, that reached number one in natural foods sales in the United States before being purchased by Starbucks. He also helped revive two iconic American brands: Miller High Life and Converse. His packaging and brand stewardship for Bulleit Bourbon and St-Germain liqueur are some of the most revered and notable design and branding achievements in the spirits industry. His countless industry awards include Graphis Top Ten in Design, The One Show, D&AD (London), Communication Arts, Art Director's Club, ID, Clio's, Andy's, Kelly's, Belding's, Type Director's, London International Advertising and the American Advertising Federation. He is a past officer and member of the Board of Directors for The One Club (18 years), and past President of the Portland Advertising Federation, the first designer elected to the position in its 100 year history.
I serve on the Dean's Council to give back. I enjoy being involved and offering professional perspective that can help with the college's mission and position. I created a vision book to help inspire donors and others to support the college and to better represent the college when facilities were especially in need.
---
BILL SLEETH
BArch '87, UO
Consultant, Brand strategy, design and customer experience
Bill Sleeth has over 20 years of experience as a brand and creative leader with a deep background in user-centered design and innovation spanning branding/advertising, hospitality, retail, restaurant, interior design, architecture and entertainment industries. He is a hands-on practitioner with the ability to leverage design to solve complex business challenges and he has a passion for developing high performing multi-disciplinary teams and leading them to create award winning design solutions and engaging business-driving customer experiences. Bill has served in a variety of executive roles including as Senior VP of Innovation and Senior VP of Brand & Customer Experience at Panera Bread; as both VP of Design in the America's region and as the VP of Concept and Innovation in the America's Region at Starbucks; and as VP of Brand and VP of Design and Construction at Potbelly Sandwich Works.
---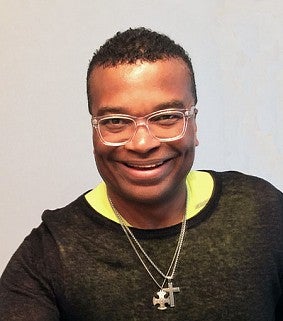 WILSON W. SMITH, III
BArch '80, UO
Senior Design Director, Nike, Inc.
Wilson W. Smith III is a Senior Designer and Nike DNA Design Specialist. During his 33-year tenure at Nike, Wilson has worked on projects that run the gamut of the design profession—retail, graphics, architecture, footwear, experience and apparel—and designed and developed product for some of the greatest athletes in Nike's history, including Michael Jordan, Serena Williams, Andre' Agassi, Roger Federer. In addition, Wilson is a Professor of Practice in Product Design at UO, where his studio focus is Adaptive Design Enabling Para Athletic Performance. He also co-teaches Intro to Product Design in the UO Sports Product Management graduate program. After receiving his degree in architecture, Wilson initially worked for Skidmore, Owings and Merrill in Portland. He began his Nike career in 1983, assisting in Corporate Architecture. Transitioning into footwear design his focus became athlete inspired products in tennis, basketball, cross training, and Brand Jordan, where he designed Air Jordan XVI & XVII. Black Enterprise Magazine named Wilson one of America's Top Black Designers. What truly defines Wilson is his incredible passion around coaching, teaching and giving back. Wilson's commitment to the next generation of designers and the power of design to positively impact the world has created a presence and legacy that expands beyond his designs at Nike. He is also a worship leader at SouthLake Church, Lake Oswego, Oregon.
---
PAULETT TAGGART, FAIA (VICE-CHAIR)
BArch '74, UO
MArch '84, Harvard University
Principal, Paulett Taggart Architects
Paulett Taggart was educated at Harvard University and the University of Oregon, where she developed her approach to exploring the connections between structure and light to create an enduring urban architecture. Since she started her firm in 1986, the firm has chosen work that enhances the urban fabric and has a positive impact on the lives of those who live, work, and play in our buildings. There is a particular emphasis on good design for those who often do not have access to it,  hence the focus of the practice is the design of affordable housing and community facilities. Again, from the early days at Oregon, sustainability has been an integral part of the work: Paulett believes good design is sustainable design. The quality of the firm's work has been recognized by dozens of design awards. While designing significant architecture, Paulett has also actively advocated her ideas as a teacher, juror, writer/editor and community activist.
The University of Oregon provided me with an excellent architectural education and I would like to help the University do the same for others.
---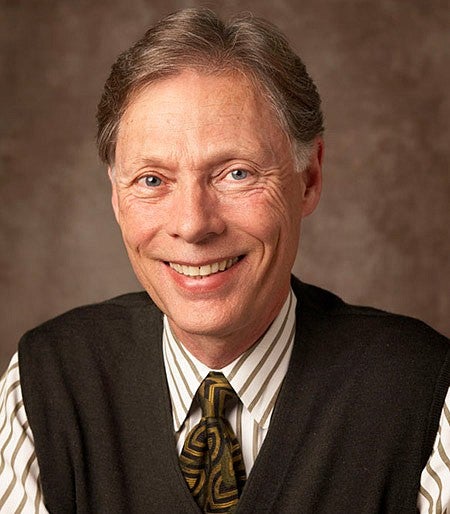 MICHAEL WILKES, FAIA
BArch '71, UO
Architect and Fine Art Photographer, Principal Emeritus
Delawie
The University of Oregon prepared Michael as an architect and leader. Professionally he was elevated to Fellow in the American Institute of Architects in 1991 for design excellence and service to the profession. In 2006 and 2011, he was named among the 100 most influential leaders in San Diego by the San Diego Business Journal. University Service—University of Oregon Foundation Trustee - Two terms; University of Oregon Foundation - Co-Chair Advancement Committee; University of Oregon College of Design, Dean's Advisory Council , Emeritus Member; National University - University Board of Trustees and Foundation Trustee
Advancement of the Profession of Architecture—Past President AIA San Diego Chapter; Past Secretary/Board Member AIA California Council; Past Member National AIA Public Affairs Committee; Past President AIA Normal Height Fie Design Assistance Team; Past Participant AIA California Council Oakland Fire Design Assistance Team; President AIA California Architectural Foundation; President San Diego Architectural Foundation
Honors and Awards—Over 30 AIA Honor and Merit Awards for Design Excellence; San Diego AIA "Outstanding Firm Award" 2006, 2007, 2008; California Council AIA Presidential Citation
Athletics—University of Oregon Volleyball Team 1968-1970; Over 50 Marathons
Post Architecture Career—Galleries in San Diego, Los Angeles, Portland and Texas have exhibited his work. Michael is best known for his success in the American Institute of Architects Photography Competition, receiving over 30 honors.
Working with students inspires and challenges my paradigms. They change my intellectual DNA.
---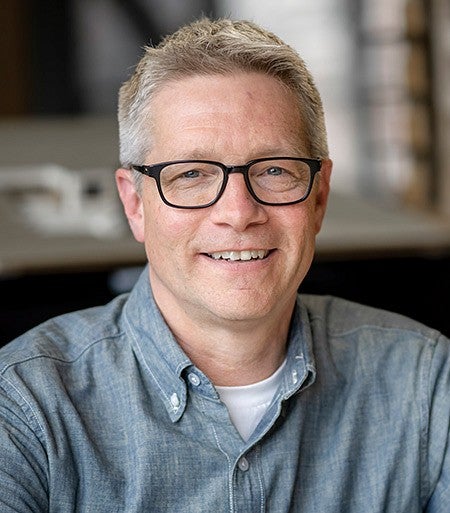 SCOTT WOLF, FAIA
MArch '89, UO
BArch '84, North Carolina State University (environmental design)
Partner
The Miller Hull Partnership
Scott Wolf, FAIA, is a Partner at The Miller Hull Partnership, recipient of the 2003 AIA Architecture Firm Award and widely recognized as a leader in environmentally responsible design. Since joining Miller Hull in 1993, Scott has built a national reputation as a sustainable design leader, with a focus on innovative and responsible water, wastewater and stormwater strategies. His projects have received widespread recognition, including multiple local & regional awards, two AIA National COTE Top Ten Earth Day Awards, an AIA National Housing Honor Award and three AIA National Honor Awards for Architecture. In 2012, Scott was elevated to the AIA College of Fellows as the result of the design work that he has led at Miller Hull exploring the rich and diverse opportunities of sustainable water, wastewater and stormwater systems in his projects. He has served on numerous architecture and landscape architecture design awards juries including acting as Chair of the AIA National Honor Awards for Architecture in 2014. Scott has also lectured throughout the United States and Canada on sustainable infrastructure, high performance buildings and the work & office culture of Miller Hull.
My education and experience at the UO, along with the lifelong connections I have made there, have had a tremendous impact on my professional career. I am interested in giving back and offering a voice from the professional architectural community in order to help guide the strategic direction of the College of Design so that others can benefit from a similarly enriching experience.