Lawrence Medal '05, bachelor of architecture '61
An Oregon alumnus is revitalizing London's cultural icons
Rick Mather received the Ellis F. Lawrence Medal, the highest honor bestowed by the school, in 2005. The Lawrence Medal is awarded annually to an A&AA alumnus or alumna whose achievements exemplify the Oregon spirit and reflect the integrity, educational philosophy, and commitment to design and artistic excellence demonstrated by Ellis F. Lawrence, the founder and first dean of the School of Architecture and the Allied Arts.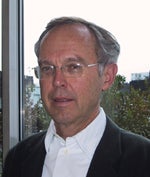 The man who was recognized as one of London's most proficient architects grew up in Lake Oswego, Oregon. As an architecture student at UO, he was challenged and stimulated by faculty members Earl Moursund, Dale Benedict, Phil Dole, Alvin Boyarsky, and Marion Ross among others. After receiving his bachelor's degree in 1961, Mather moved to Great Britain to study urban design at London's Architectural Association. He worked in the city for a few years and studied 16th-century architect Andrea Palladio in Vicenza, Italy, before opening his own office, Rick Mather Architects, in 1973.
The work of the London firm progressed from a bookshop renovation that won the admiration of Norman Foster three decades ago to a masterplan for London's South Bank Centre, the largest arts complex in Europe. Projects include a $95 million expansion and renovation of the Ashmolean Museum in Oxford, the relocation of Turin's Galleria Sabauda (Italy), a design academy for Liverpool's John Moores University, a £420 million Central Milton Keynes Residential Quarter, and the Natural History Museum in London.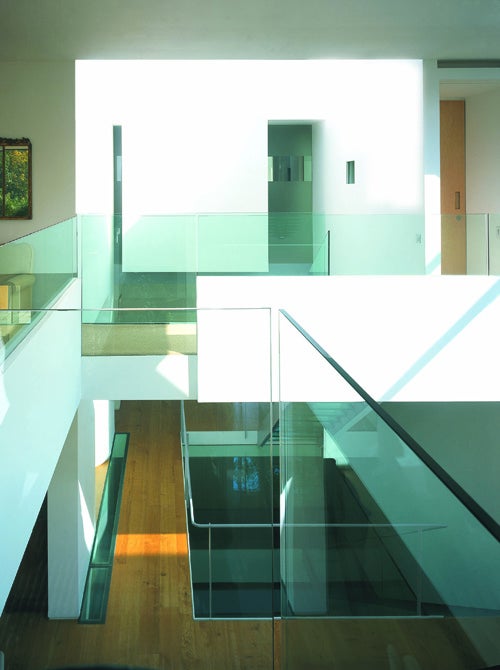 A trustee of the Victoria and Albert Museum, Mather attracted a following among cultural organizations. His expansions to the Dulwich Picture Gallery (the first public art gallery in England), the Wallace Collection, and the National Maritime Museum in London sealed his reputation for adept interpretation of historic institutions. In 2004 RMA transformed a timid shop front entrance to London's Lyric Theatre into an expressive architectural proclamation. His sensitive application of glass, a prominent material in many of his designs, connected the activity on the street to that in the theater.
His projects revealed a keen respect for context, an awareness his clients appreciate. Michael Brand, director of the Virginia Museum of Fine Arts once said about Mather, "Three things really appeal to us about Rick. He has a real interest in working in an urban context and respecting the urban context he inherits. He has a very strong personal contemporary language of architecture. He is also your consummate designer." The VMFA was Mather's first major project in the United States.
The design of the Times headquarters in 1991 was informed by Mather's commitment to "green" buildings. Featuring a courtyard and careful application of daylighting strategies, the building merited Britain's highest rating for environmental performance. His office also took on engaging projects at a smaller scale. Ever the innovator, Mather designed a Zen restaurant in Covent Garden to include the first frameless glass revolving door. Mather showed that artistry and responsibility are not mutually exclusive qualities. In his hands, they became complementary.
While he made his life half a world away, Mather did not stray far from his architectural upbringing in Oregon. He saluted the impact of Ellis Lawrence who, in the 1930s, led UO to become the first American school to depart from the Beaux-Arts tradition in favor of modern architecture. "The school had confidence and the determination to continue this independent outward-looking tradition," he commented.
During his years here, Mather appreciated the "lively debate between the different factions that opened our eyes to the wider world and made us familiar with the various approaches to architecture still relevant today. It also engendered in us a healthy skepticism and desire to examine deeply any exclusive movement or philosophy in the field. It was the unique atmosphere when we were there—not dominated by any other place (and especially not that big state to the south)—that gave us the strength and confidence to feel we could survive and succeed anywhere."
Mather died April 2013 after a short illness. Along with the honors listed previously, he sponsored numerous UO students as interns in his award-winning firm, Rick Mather Architects (RMA). The office — and the internship program — continue under the partnership of Gavin Miller and Stuart Cade, who worked with Mather for twenty years.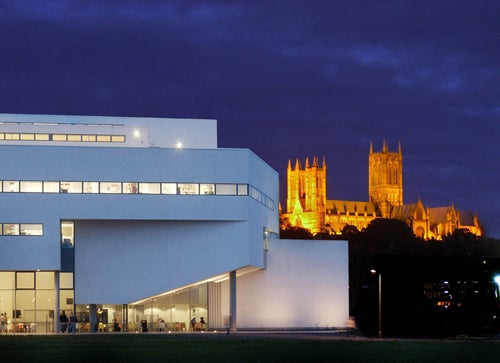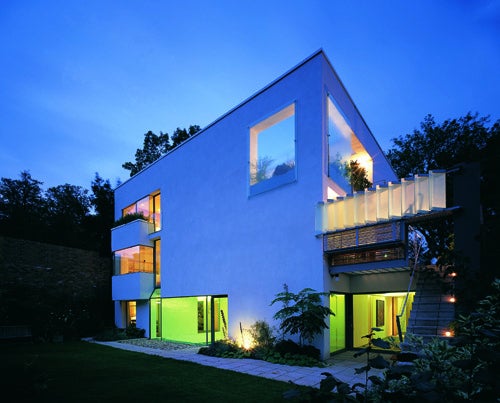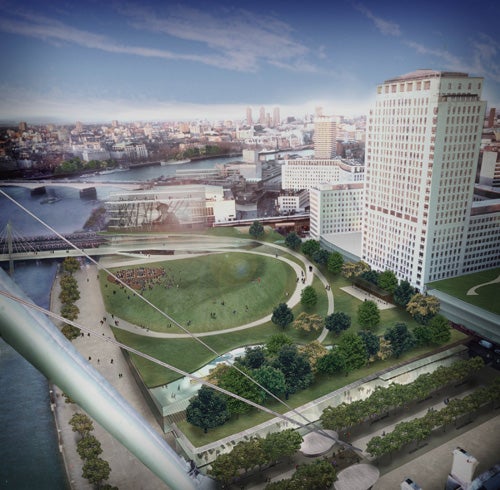 Originally published in the A&AA Review, Spring 2005