Picture Your World
Students and faculty members in the Department of the History of Art and Architecture (HA&A) explore global history, culture, and society through art and architecture from antiquity to the present day. Trained to celebrate cultural differences and the broad spectrum of human creativity and expression, art history students are natural ambassadors of pluralism and tolerance. Here, you'll develop skills in appreciating visual and material culture to help you become a true global citizen—ideally equipped to understand how historical events and concerns relate to important contemporary and international phenomena.
---
2021-2022 Student Achievements
The Department of the History of Art and Architecture proudly presents student achievements from the 2020–21 academic year, including student awards, academic honors, and scholarships. View the video for the full list of student achievements.
---
Engaged Faculty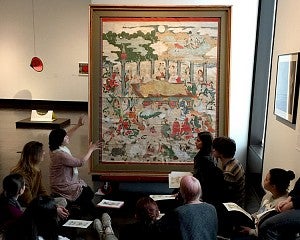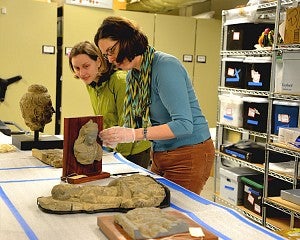 Within our department's global and multicultural scope, you'll find a stimulating variety of individual faculty research interests. The department is especially well-known for its focus on the art and architecture of the Pacific Rim—the Americas and East Asia in particular—as well as the Mediterranean world. In addition to these regional foci, current research strengths include urbanism and architecture; modern and contemporary art; and museum, curatorial, and exhibition studies.
---
The Student Experience
Explore world history, culture, and society through art and architecture. Celebrate cultural differences and the colorful spectrum of human creativity and expression. Immerse yourself in object-based learning. Develop skills in appreciating visual and material culture to become a true global citizen.
HA&A is the hub for the history, theory, and criticism of visual culture within the University of Oregon's College of Design. Students and faculty also maintain deep connections with the university's broad research community through long-standing collaborations with the museums and research units across campus.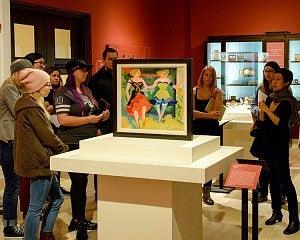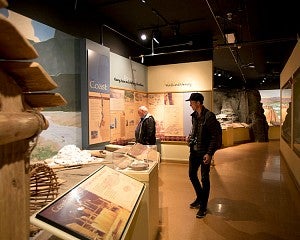 ---
Explore Courses
Department of the History of Art and Architecture courses are open to all students, not just majors. Take a look at what's being offered and how they're being taught.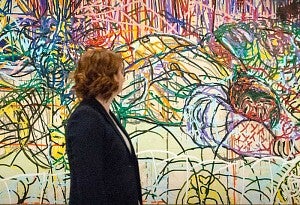 ---
Enrich Your Academic Experience
There are opportunities to learn in class, across campus, and around the world. Expand your horizons with study abroad programs or internships. Learn more about how to develop your critical skills related to art history. Develop your leadership and communication skills by joining a student organization. Get involved in the student-run annual art history symposium.
---
Learn More
We invite you to visit us and learn more about our world-class programs.
---
Map Your Future
Explore the Department of the History of Art and Architecture in the College of Design to discover what makes our places, people, and programs so special.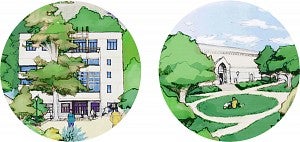 ---
Faculty Spotlight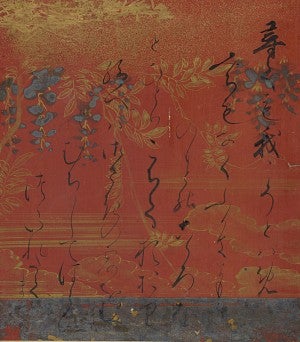 Akiko Walley, the Maude I. Kerns Associate Professor of Japanese Art, recently completed a residency as a Getty Scholar, working on the project "A Single Drop of Water Is the Entire Ocean: Fragmentation and Assemblage in a Tekagami Calligraphy Album."
In a recent podcast with the Getty Research Institute about tekagami, Walley explains:
"Japan learned how to establish a narrative of Japanese art based on the Western conventions. And within that, tekagami held an interesting position because of the appraisal system that it used. And calligraphy was the highest of the high form of art in East Asia throughout history, until the modern time."
---
Student Spotlight
In high school, art history student Morning Glory Ritchie (class of 2022), had a life-changing experience with architecture: visiting Kathmandu Durbar Square in Nepal.
"I was surrounded by breathless architecture, overwhelming music, and a local Nepalese artist who sold me some of his own drawings and told me how glad he was that the architecture in the square survived not only the ages, but the earthquake, describing the history of it, his beliefs, and its importance to his culture," Ritchie said.
"After this I realized how much the arts can tell a story about one's culture in a way nothing else can. When I returned to the U.S., I started taking art history classes, and I never stopped."
---
Connect with Us
---
News
---
Upcoming Events
---
Give to the Department of the History of Art and Architecture