The latest text from School of Architecture and Environment professors, Donald Corner and John Rowell, is all about a ubiquitous, historic building product:  the humble terra cotta. Professors Corner and Rowell explore and examine the material's history, both past and present, and what it means for the future of buildings. The following description is taken from the authors' own words and explains why, if you are an architect or builder, you should read.
"Architectural Terra Cotta examines the evolution of terra cotta and prepares architects and builders to make new, creative uses of the timeless material. Terra cotta is among the oldest manufactured building products, yet it has once again become a material of choice in contemporary façade design.  From the walls of Babylon to high-performance rainscreens, terra cotta claddings have repeatedly proven to be technically superior and aesthetically triumphant. Understanding the evolution of the material prepares architects and builders to add new, creative chapters to a rich history.  

This book describes the key attributes that recommend its use and explain its continuing success. The core of the book traces the many ways that terra cotta can be formed, finished, and applied to buildings.  These techniques demonstrate the full potential of the material, showing how its unique capabilities have been developed over time. A comprehensive inventory of recent examples, project case studies, and architectural details provide a basis for understanding the nature of the material and the opportunities it offers in new work. 

With over 150 color images, this volume provides a concise resource for all those considering terra cotta as a façade system: architects, façade engineers, cladding subcontractors, materials suppliers, developers, and prospective clients. With inspiring examples of expressive possibility, this invaluable book will find a home with students and professionals alike interested in making rich, colorful, and durable buildings." 
For 25 years, professors Corner and Rowell have offered an integrated course in the technology and design of building enclosure at the University of Oregon. This new book is an excellent example of their expertise and knowledge and showcases why designers choose the College of Design.
---
Learn More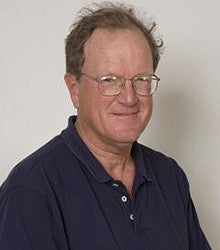 Donald B. Corner is a practicing architect and member of the College of Distinguished Professors of the Association of Collegiate Schools of Architecture. He has been recognized for research and innovative teaching in building construction and detailing.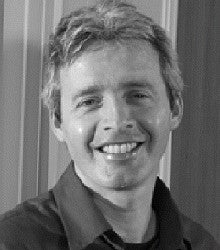 John Rowell is a professor of architecture and founding principal of Rowell Brokaw Architects, an award-winning firm in Eugene, Oregon, USA. His practice, research, and teaching focus on sustainable, high-performance building solutions at a variety of scales.