Terry R. Myers will deliver the Fowler Lecture at 6 p.m. January 17 on the University of Oregon campus, 177 Lawrence Hall, 1190 Franklin Boulevard, Eugene. Myers' lecture, "Painting's Unfinished Business," is made possible by the George and Matilda Fowler Endowment Fund.
Myers is an independent curator, critic, and associate professor of the School of the Art Institute of Chicago (SAIC). He has written for more than 35 international journals, including Art/Text, Arts Magazine, Flash Art, LA Weekly, Modern Painters, New Art Examiner, and Parkett. He is a regular contributor to Afterall, Art Review, and The Brooklyn Rail. Myers has contributed essays to numerous exhibition catalogues and books such as Mary Heilmann: Save the Last Dance for Me and Painting: Documents of Contemporary Art, and has organized many exhibitions nationally and internationally.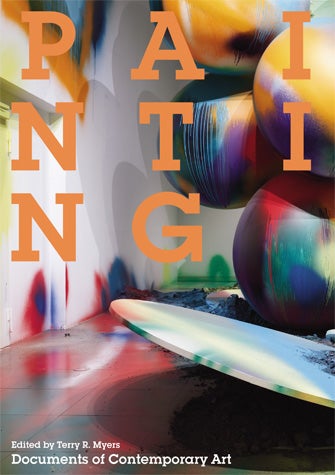 In addition to teaching at SAIC, Myers has taught at Pratt Institute in New York, Otis College of Art and Design in Los Angeles, the Art Center College of Design in Pasadena, and the Royal College of Art in London.
"We look forward to Terry Myers' lecture as his thinking and writing are influential in the field, and it is an opportunity to catalyze new discussions in the department," says Laura Vandenburgh, head, UO Department of Art. "His recent contributions to Painting: Documents of Contemporary Art and Mary Heilmann: Save the Last Dance for Me stand out."
The Fowler Lecture will be live streamed at http://aaa.uoregon.edu.
Previous Fowler lecturers include Helen Molesworth, Olaf Breuning, Steve Kurtz, James Elkins, Eduardo Kac, and Dave Hickey.
The Fowler fund was established by the late Constance E. Fowler in memory of her parents to aid the UO Department of Art to promote a wider understanding of ideas and philosophies that may influence creative endeavors. Fowler received her MFA in 1940 from UO.