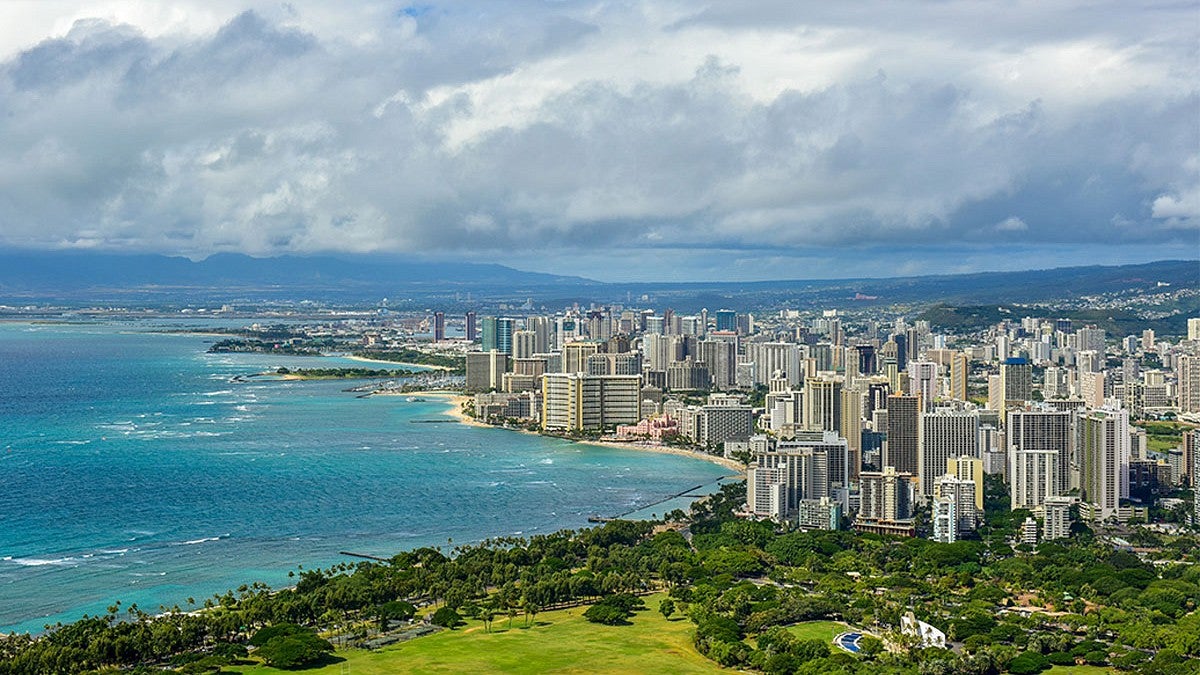 Sara Jensen's Carr's project will examine the ahupua'a, or land division system of Honolulu
The College of Design and partner Places Journal have awarded Sara Jensen Carr the inaugural Oregon | Places Prize, which has the theme of "Power and Place."
Carr—an assistant professor of architecture, urbanism, and landscape at Northeastern University's School of Architecture at the College of Arts, Media and Design—submitted the proposal "Water is Wealth: Occupation and Erasure in Honolulu's Urban Landscape and Its Ecological Future."
With the prize, Carr will produce a major work of scholarship to be published in Places Journal and will make two visits in 2020 to the College of Design to deliver a public lecture and work with students and faculty in the college. 
The committee that chose Carr was co-chaired by Landscape Architecture Associate Professor Liska Chan and Places Journal Editor and Executive Director Nancy Levinson and included Landscape Architecture Assistant Professor Mark R. Eischeid, Architecture Assistant Professor Siobhan Rockcastle, Marion D. Ross Distinguished Professor of Architectural History Keith Eggener, and Landscape Architecture PhD candidate Elizabeth Stapleton.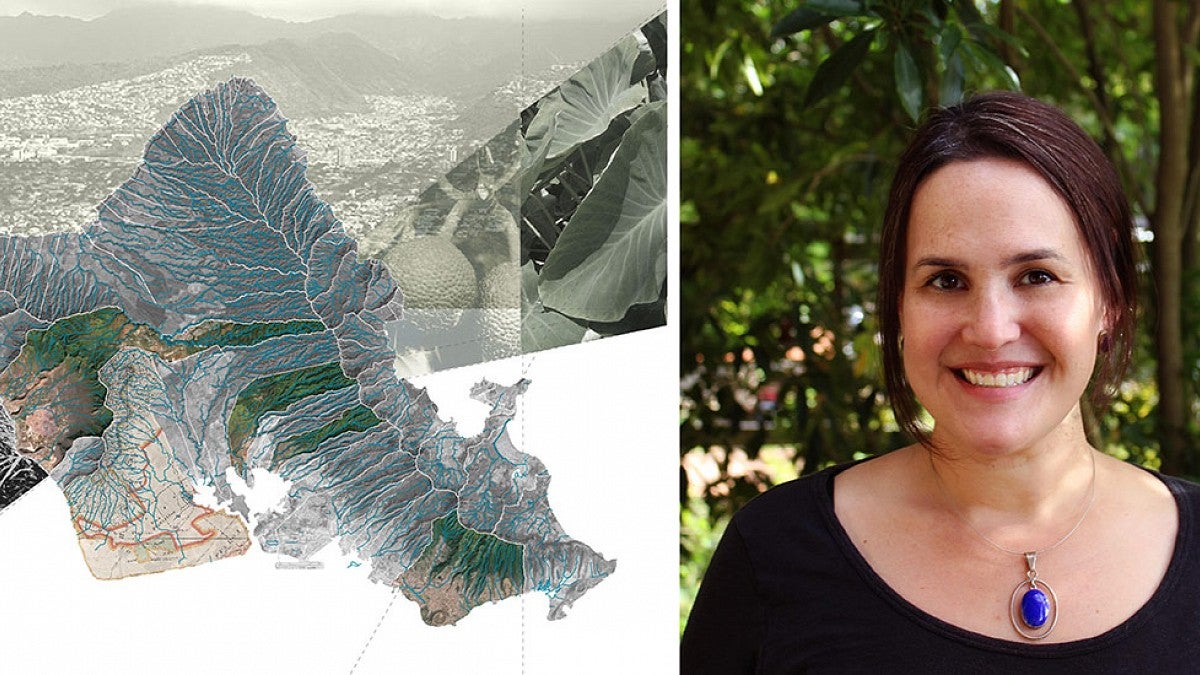 Illustration for 'Water is Wealth' by Carr; Sara Jensen Carr
"Carr's proposal stood out among the many strong proposals we received. This article is guaranteed to provide a rich socioecological perspective on Honolulu, one of the United States' most diverse cities," said Chan. "The committee was struck by Carr's original research topic, a landscape-focused analysis of Honolulu—a place especially challenged by its history of colonization and inevitable future of rising seas—with an eye toward transferrable knowledge about resilience and social equity."
"For too long the image of Honolulu has been packaged—and exoticized—by the tourist industry," Levinson added. "Sara Carr's 'Water is Wealth' promises to be a benchmark article on the capital city of our 50th state—a wide-ranging narrative that encompasses landscape, architecture, urban design, ecological planning, the continuing legacies of colonization, and the intensifying climate crisis."
Carr said she's a longtime reader of Places Journal. "I really like that their platform advocates for the power of landscape and environmental history while connecting to current issues," Carr added. She is excited about coming to the University of Oregon. "I have really admired what the College of Design is doing with the architecture and landscape architecture programs, moving toward exploring ideas of spatial justice in design*."
The idea for the "Water is Wealth" proposal was born from Carr's time in Honolulu, where she was an assistant professor at the University of Hawaii at Mānoa with a joint appointment in the School of Architecture and the Office of Public Health studies. Carr had long researched landscape and public health—from her time in practice doing healthcare work in New Orleans and the Gulf South to when she was a Mellon Fellow in Urban Landscape Studies for Harvard University in 2017 and an instructor at University of California Berkeley's College of Environmental Design from 2007 to 2013.
Carr also has a book on these topics, The Topography of Wellness: Health and the American Urban Landscape, coming out on the University of Virginia Press in 2020.
In Hawaii, however, she became particularly immersed in the land's rich environmental and cultural history and future, looking at how its geographic remoteness, its adaption to rising sea levels, its indigenous systems, and its efforts to implement self-sustaining food systems could become a model for sustainability and resilience worldwide. 
The project will examine how Hawaii's ahupua'a system—a land division based primarily on watersheds but also formed by tribal divisions and agricultural trade—shaped the urban landscape of Honolulu, including disruptions caused by U.S. military occupation and the omnipresent tourist industry, and how reimagining that system "could hold the key to Hawaii's ecological future." 
"There is so much more to learn about Hawaii—it's not just a place for tourism" Carr said. "I hope people can read the research and see those lessons of resilience and sustainability and how they can apply them to the places they live."
Stay up to date about the biennial prize at the Oregon | Places Prize page.
*Read more about the Design for Spatial Justice Initiative in the School of Architecture & Environment.