The College of Design is welcoming several new faculty members across the college.
"We are thrilled to have these outstanding new faculty members join the College of Design and look forward to working with additional visiting faculty in art, architecture, interior architecture, and landscape architecture throughout this academic year," said Dean Christoph Lindner.
Department of the History of Art and Architecture
Emily Scott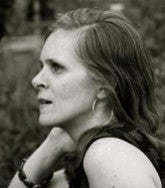 Assistant Professor Emily Scott holds a joint appointment in the Department of the History of Art and Architecture and Environmental Studies. Scott's research focuses on art and design practices that engage pressing ecological issues, often with the intent to actively transform real-world conditions. More broadly, she is interested in art and the public sphere, critical approaches to the built environment, visual cultures of nature, and social and environmental justice.
Scott earned her PhD in contemporary (post-1945) art history, with minors in cultural geography and American art, from UCLA in 2010. Her writings have appeared in Art Journal, Art Journal Open, American Art, Third Text, The Avery Review, and Field. Her first book, Critical Landscapes: Art, Space, Politics, coedited with Kirsten Swenson, was published by the University of California Press in 2015.
Prior to joining the Department of the History of Art and Architecture, Scott was a visiting professor at Vrije University Amsterdam and a postdoctoral fellow at the Institute for the History and Theory of Architecture at the Swiss Federal Institute of Technology in Zurich.
---
School of Planning, Public Policy and Management
Anne E. Brown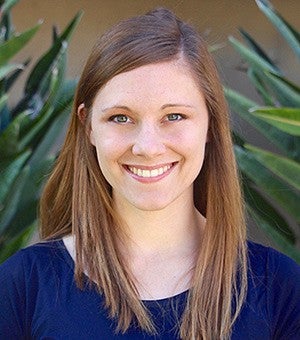 Assistant Professor Anne Brown will be joining the faculty in the School of Planning, Public Policy and Management. Her work has been covered extensively in the media, including an excerpt of her dissertation, "Ridehail Revolution: Ridehail Travel and Equity in Los Angeles," appearing in the Los Angeles Times's op-ed section in August. Shortly before Brown's arrival at the UO, the Association of Collegiate Schools of Planning awarded her the Barclay Gibbs Jones Award for Best Dissertation in Planning for her groundbreaking dissertation on racial discrimination and travel patterns in ride-hailing and taxi services.
Brown completed her doctorate at UCLA's Institute of Transportation Studies (ITS) this spring and spent the summer putting her research into action as an ITS postdoctoral fellow. Brown was previously a researcher at UCLA's ITS.

John Arroyo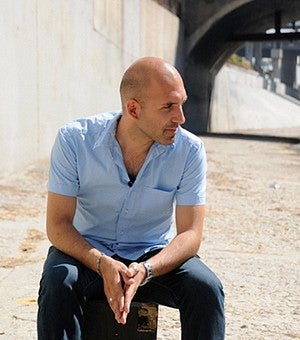 John Arroyo will be joining the School of Planning, Public Policy and Management faculty and working with Associate Professor Gerardo Sandoval, as part of the new Engaging Diverse Communities cluster and on inclusive urbanism. His research examines the spatial dynamics and transnational processes of exponential Latinx migration in high-growth suburban "new immigrant destinations."
Earning his PhD at MIT in Urban Planning, Policy, and Design as a Ford Foundation Fellow, Arroyo's dissertation analyzed how Mexican immigrants and Mexican-Americans reshape their built environment, and how local and regional-level planning institutions in small municipalities adjust their spatial policies to either accommodate or discriminate against this change in greater Atlanta.
Arroyo will be deferring his start date at the UO because he recently received an Andrew W. Mellon Fellow in Latino Studies at the School for Advanced Research in Santa Fe, New Mexico. While there, he'll be working on his first book, Shadow Suburbanism: Mexican Everyday Life, Fear, and Space in Greater Atlanta.

José Melendez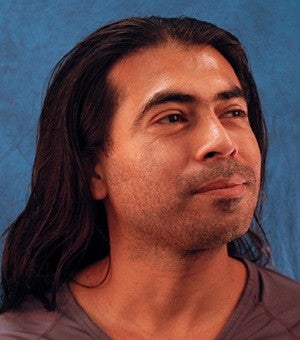 José Melendez will also be joining the Engaging Diverse Communities cluster in the School of Planning, Public Policy and Management (PPPM) and working with Associate Professor Gerardo Sandoval. His research explores the ways power and inequity are produced, challenged, and reproduced when underprivileged communities, such as Latinx immigrants, claim space in participatory processes.
Originally from El Salvador, Melendez has a PhD in Learning Sciences from the University of Illinois, Chicago (UIC), and is wrapping up a postdoctoral fellow at UIC. His dissertation was based on a three-year ethnographic study that focused on a participatory budgeting process in the City of Chicago.
As a long-time runner, Melendez will fit right in here in Track Town. He describes himself as "a political junkie, a world traveler, and a dancer who loves theater and the arts."

Thomas Götschi
Thomas Götschi will be joining the School of Planning, Public Policy and Management for a research appointment this year and working with the Sustainable Cities Initiative and the Institute for Policy Research and Engagement.
Most recently Götschi was a senior research fellow at the Institute of Epidemiology, Biostatistics and Prevention at the University of Zurich. He holds a PhD in epidemiology from the University of Southern California. His thesis explored the long-term effects of air pollution on lung function in the European Community Respiratory Health Survey.
Since then he has conducted expansive research in the field of active transportation, bridging aspects of health, safety, and travel behavior. He is a core developer of WHO's Health Economic Assessment Tool for walking and bicycling and a specialist in health impact assessments related to transportation.
---
School of Art + Design
Xiaojiao "Alex" Xu
Alex Xu is an Assistant Professor in the Department of Product Design's Sports Product Design graduate program in Portland. His current research focuses on the integration of emerging technologies in the research and design of performance sportswear.
In his teaching philosophy, Xu views design as "a behavioral paradigm that depicts how humans react to given circumstances." He studied at Beijing Institute of Fashion Technology and earned his Master of Design degree at the University of Cincinnati (UC).
Xu is a creative designer and educator with a wide breadth of experiences. Formerly at UC, he held positions ranging from a children's hospital researcher to a studio drawing master. He's also served as an independent creative for companies such as P&G, Pfizer, Samsung, Bayer, and LEGO in a variety of projects.

Eric Ramos Guerrero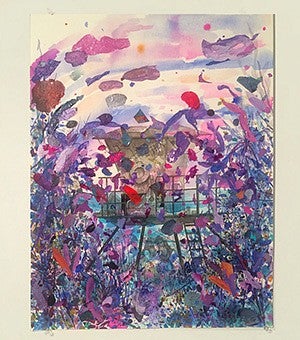 Eric Ramos Guerrero is a Visiting Professor in Printmaking in the Department of Art in the School of Art + Design. Guerrero earned is MFA in visual arts at Columbia University in 2009. He has been a Visiting Critic at the Pratt Institute, NYU, Yale, and the New School while teaching as an Adjunct Professor at Columbia University for the past eight years.
His work has appeared in several shows in New York. Visit Guerrero's website to see his paintings, drawings, and a performance project called "Cortez Killer Cutz Mixtape Radio," at a performance space in Brooklyn, NY. The project serves as a social platform for artistic collaboration and community engagement.
---
School of Architecture & Environment
Jerolim Mladinov
Jerolim Mladinov will be joining the Department of Architecture in the School of Architecture & Environment as a professor of practice, while continuing his work as an Associate Architect at Sasaki Associates, based in Watertown, MA. Mladinov will be teaching two classes this fall: Arch 383 Architectural Design III and Arch 407/507 Seminar: Terminal Prep.
Some of his projects at Sasaki include the Colby College Athletic Center in Maine, the field house and ice hockey rink at Deerfield Academy in Massachusetts, and the stadium at the Monterrey Institute of Technology and Higher Education in Monterrey, Mexico.
He earned his Master of Architecture from the University of Zagreb in Croatia.