Robert Clarke, the Wilson W. Smith III Visiting Faculty Fellow in Design for Spatial Justice, has a new lecture coming to the College of Design. On Friday, April 8, Clarke will investigate the interjection of black culture into architectural forms and motifs while exploring how Black American architectural aesthetics have been omitted from popular architectural discourse.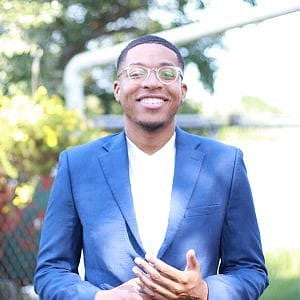 "My practice and pedagogy aims to UN-earth new expressions and aesthetics in architecture that are derived from the Black American Experience," explained Clarke. "Throughout the history of the world many cultures have manifested their own architecture that is specific to their customs and traditions. However, this cultural phenomenon has not manifested itself in the Black American Community, in terms of a recognizable architectural style. Our work aims to speculate how can one correct this cultural and artistic omission within the discourse of architecture."
A designer, educator, and theorist practicing at the intersection of culture, identity, and aesthetics, Clarke creates new languages from lost or neglected design vocabularies. His office, R A L X, critiques mainstream practices and methodologies within the discourse of architecture and design, while also speculating how one can interject omitted histories into contemporary aesthetics, forms, and functions. R A L X is currently, in collaboration with architectural designer Demar Matthews and architect Jack Travis, exploring how to unearth new aesthetics that are immensely specific to African American culture, experience, and identity.
Before joining the UO, Clarke held posts as a visiting critic at New York City Tech and as a Research Fellow at Newlab under the supervision of architect and New York University Associate Professor of Practice Mitchell Joachim. He also worked for many years at architecture firms across the globe including HOK, Terreform ONE, Gensler, and Archi-Union.
Clarke's lecture can be attended in person on April 8 at 4 p.m. in Lawrence Hall in room LA 115 or through Zoom at uoregon.zoom.us/j/99512025512.