Exhibition Spaces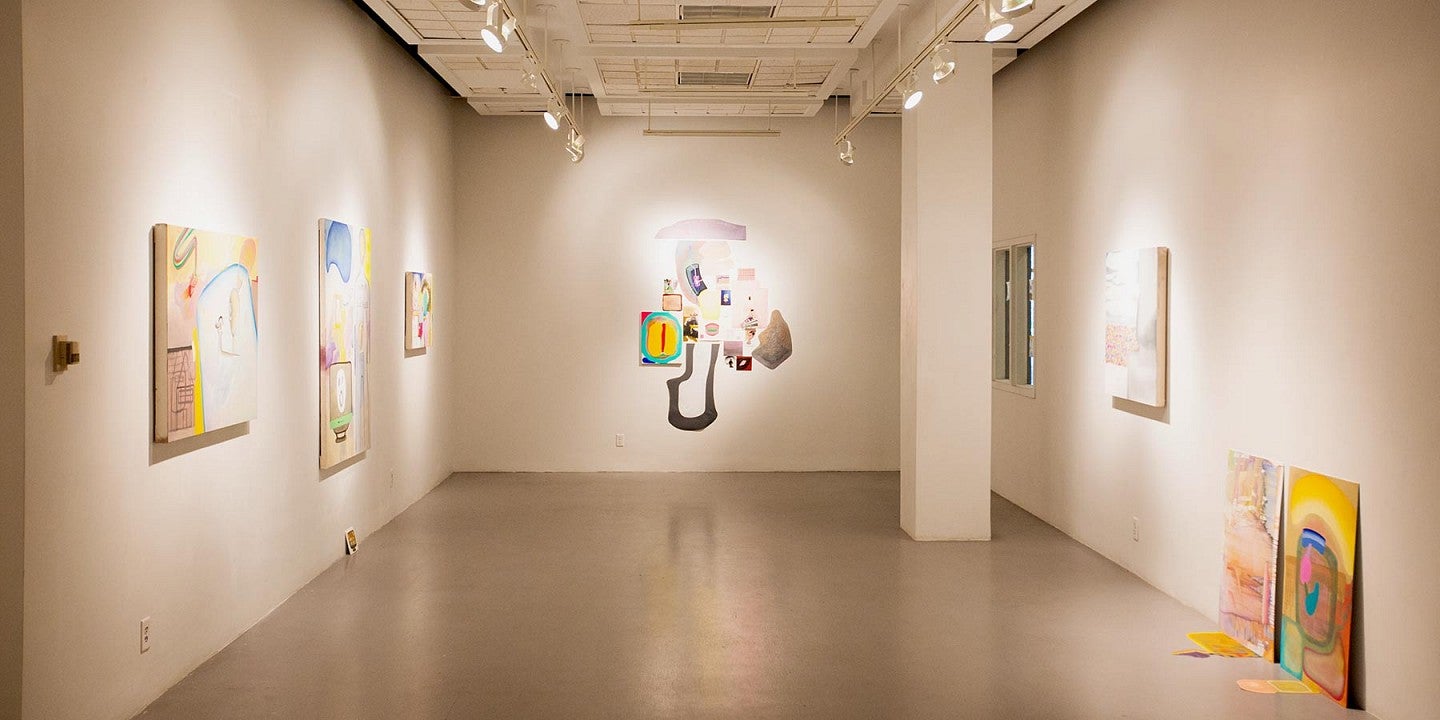 LaVerne Krause Gallery
The LaVerne Krause Gallery is a student art gallery located on the first floor in Lawrence Hall. The gallery was named in honor of Professor LaVerne Krause, who taught printmaking and painting from 1966 to 1986 and was an advocate for student exhibition opportunities. The gallery hosts new shows every week during the fall, winter, and spring terms and is open from 10:00 a.m. to 6:00 p.m.
Wallace and Grace Hayden Gallery
The Wallace and Grace Hayden Gallery was established through a generous gift from Professor and Mrs. Hayden. Professor Hayden was a dedicated faculty member, artist, architect, and innovator in construction design and technology who taught at the UO from 1930 to 1971. The gallery is dedicated to exhibiting professional design work and student work in architecture, landscape architecture, interior architecture, historic preservation, and urban and regional planning.
CoreSTUDIO Project Annex
The CoreSTUDIO Project Annex is an art exhibition space that allows CoreSTUDIO classes to exhibit and explore ideas as well as a space for Core students to view the work of invited visiting artists and MFA candidates.
Washburn
The Washburn is a project space in the Northsite complex that is particularly appropriate for undergraduates and graduate art students to develop one-person projects. It is a flexible multi-use exhibition, critique, and classroom space.
Three additional dedicated art exhibition spaces located in Lawrence Hall—the East Hall, West Hall, and Foyer Galleries—provide an opportunity to share undergraduate and graduate student work outside of the classrooms and studios and to engage the College of Design community at-large. Additional glass display cases in the main entry to Lawrence Hall allow for exhibition of work from College of Design students in this highly visible location. Students studying in Portland also have access to the Light Court Commons at the historic White Stag Block.
---
Willcox Hearth Cafe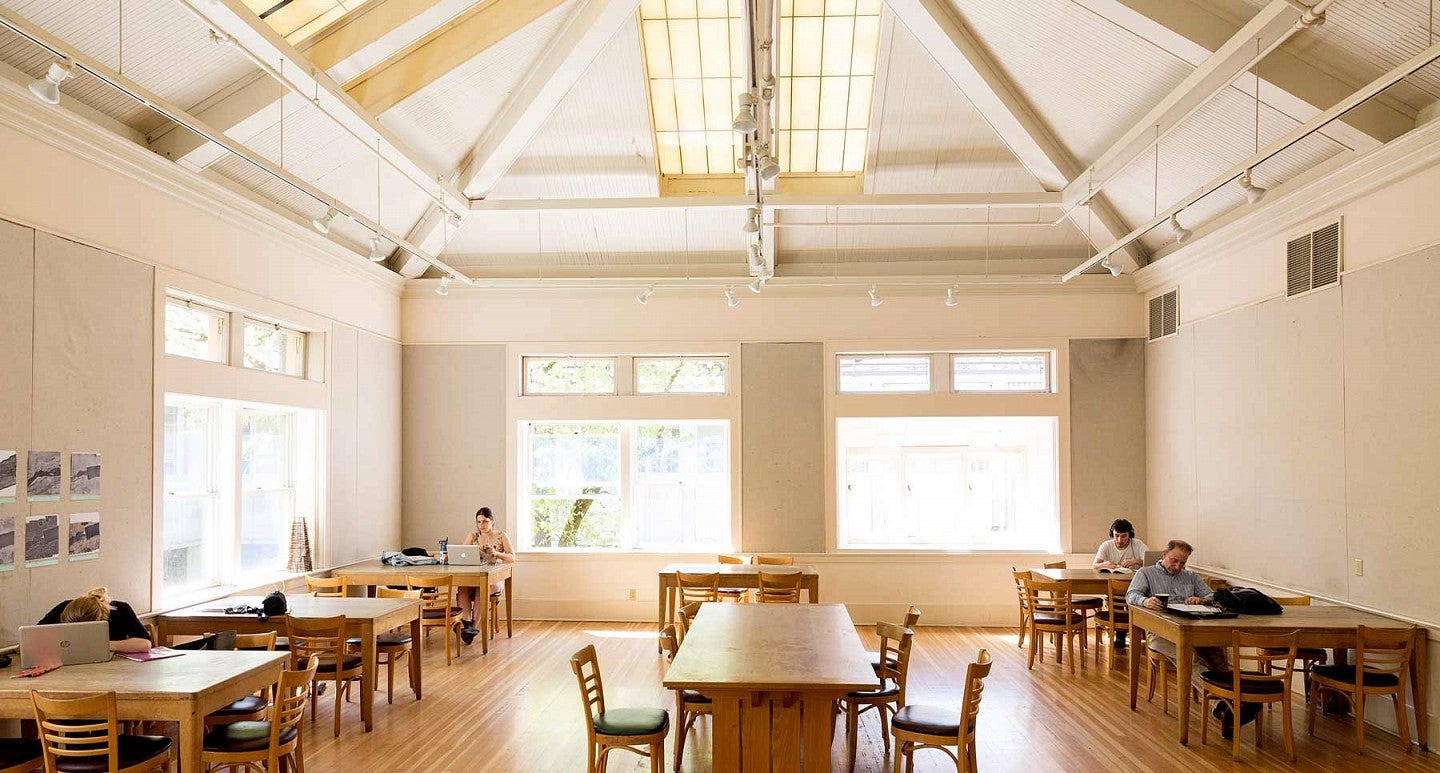 Located on the second floor of Lawrence Hall, the cozy, light-filled Willcox Hearth was named for W.R.B. Willcox, the head of the architecture program from 1922 to 1947. Willcox had a tradition of opening his home to students once a week for informal discussions, and that tradition that lives on in the Hearth where you can grab a coffee and a pastry and catch up with friends and colleagues.
---
The Urban Farm Outdoor Classroom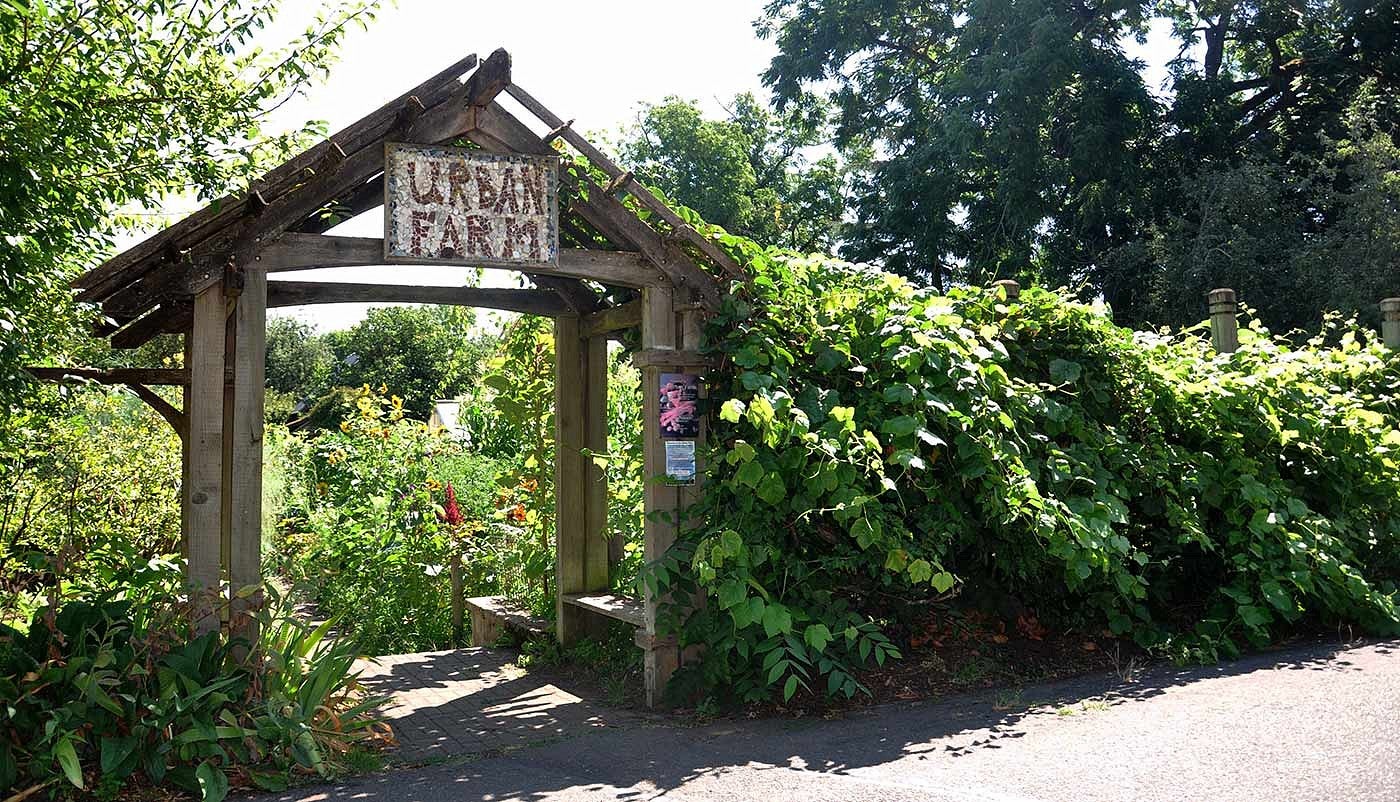 In operation since 1976, the University of Oregon Urban Farm is a model for alternative urban land use where people grow food, work together, take care of the land, and build community. Throughout its history, the Urban Farm has been a place and a process integrating biological, ecological, economic and social concerns.
---
Libraries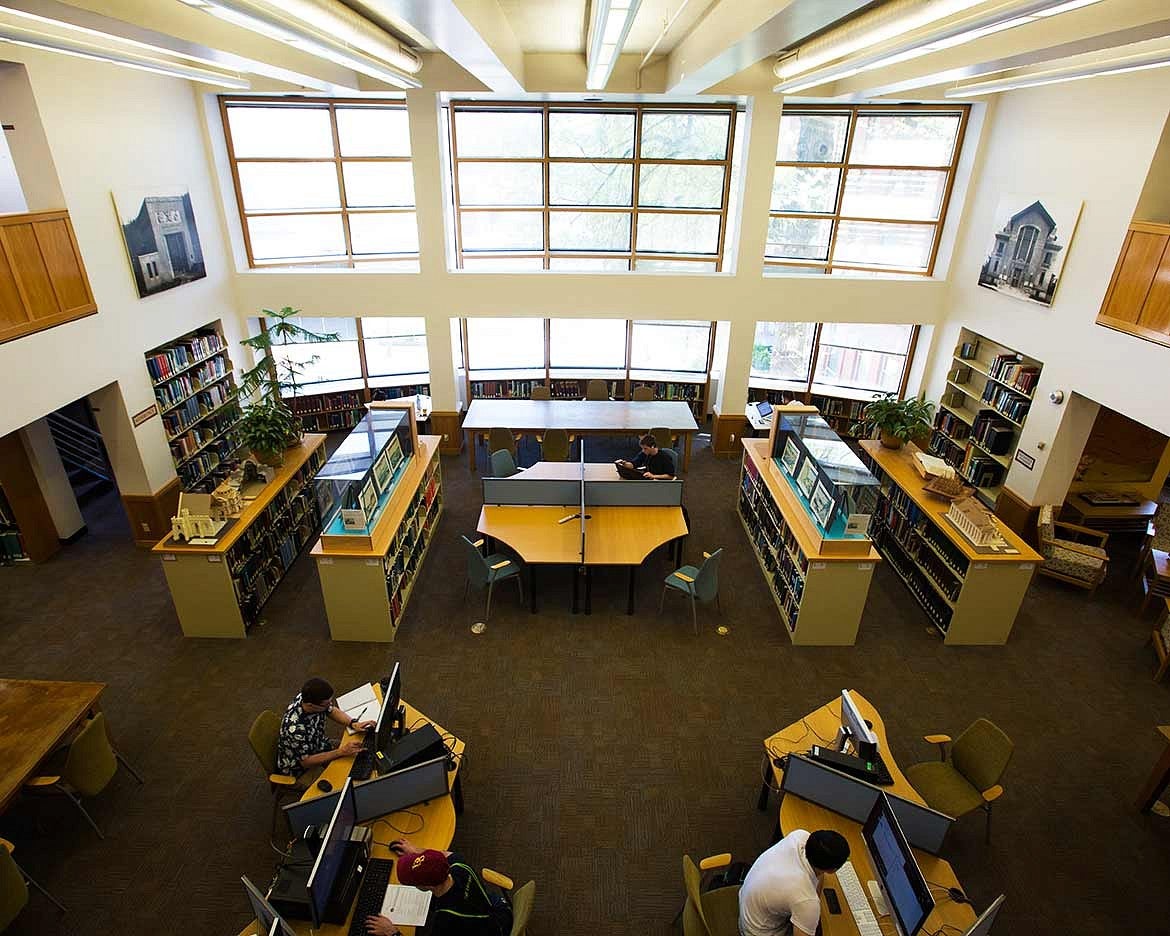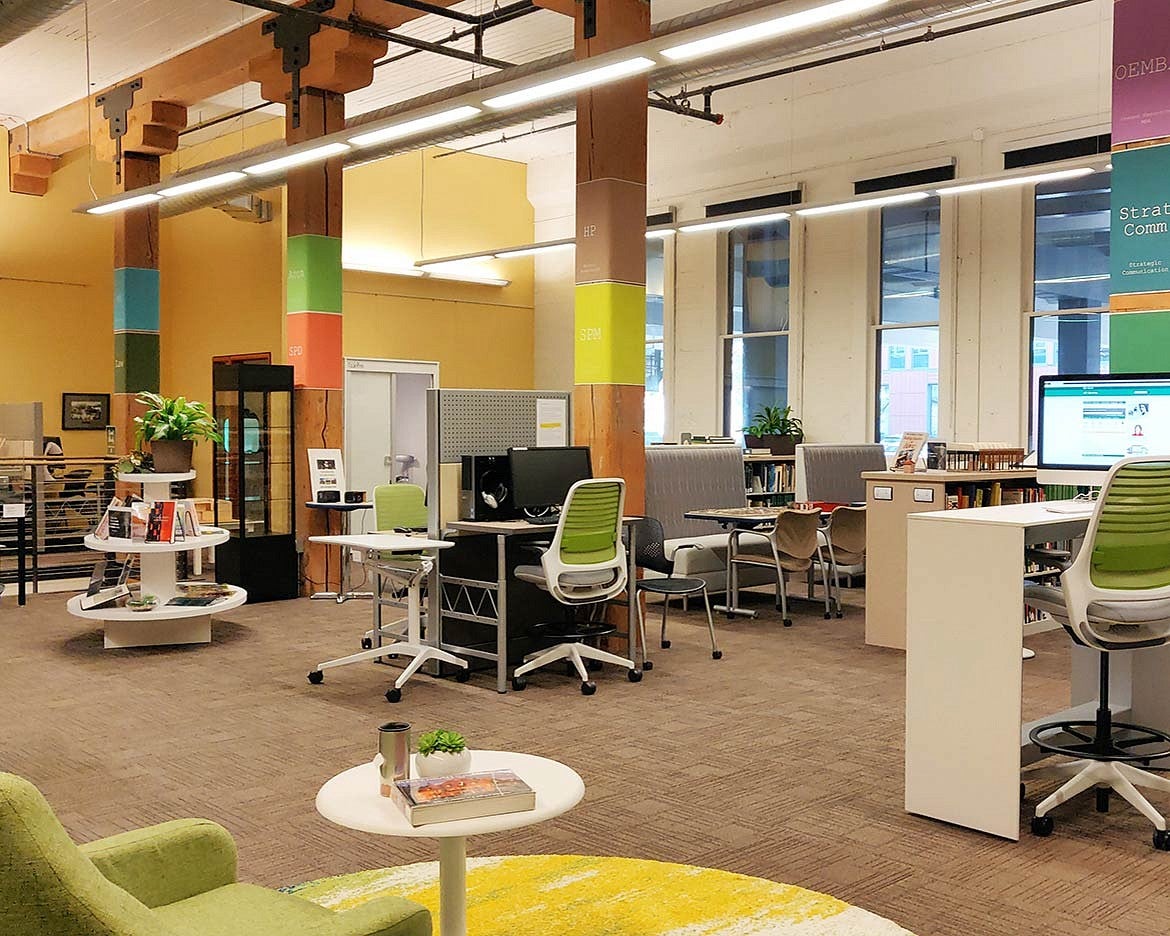 ---
Woodshops and Fabrication Labs
Lawrence Hall and Millrace
Located in Eugene, the Lawrence Hall and Millrace woodshops are a resource for students enrolled in College of Design courses. The open shop environment provides a safe and professionally supervised space in which students can create high-quality projects, while learning skills that further prepare students to excel in their careers.
Portland Fabrication Lab
Located in Portland at the White Stag Block, the Fab Lab is a resource for College of Design students in Portland. The Fab Lab has two laser cutters, a 3D printer, two CNC cutters, and a woodshop.
---
Technology Services and Output Rooms
The College of Design provides access to a full array of computing applications through its instructional and open computer labs located in Lawrence Hall, Hendricks Hall, and the Northsite to name a few. Students can get technical support through our College of Design Technology Services, the UO's Information Services, and peer-to-peer consulting. Students studying at UO Portland have access to labs and technology resources provided by the UO Portland Library & Learning Commons.
The College of Design Output Room in Eugene is dedicated to providing high-quality digital imaging services to our students and the university community at affordable prices. Its large-scale plotters, high-resolution printers, and convenient location in Lawrence Hall make large-format printing a breeze. Students studying in Portland have access to the UO Portland Output Room located within the College of Design space in the White Stag Block. This facility offers high-quality, mediated wide-format printing and scanning and convenient hours.