The School of Architecture & Environment (SAE) and the Department of Landscape Architecture both have a cause for celebration as four Oregon Design Ducks (ODD or ODDucks) have earned awards courtesy of the Oregon Chapter of the American Society of Landscape Architects (ASLA).  ASLA awarded four Landscape Architecture students honor and merit awards for "being truly outstanding in their program." According to ASLA, the following quartet has "demonstrated the highest level of academic scholarship and of accomplishments in skills related to the art and technology of landscape architecture, and in addition to their outstanding design skills, they have shown self-motivation, responsibility, responsiveness, and willingness to work with others." Two undergraduate and two graduate students were identified and recognized by the organization. The four winners are Evan Kwiecien, Grace Youngblood, Audrey Rycewicz, and Jenna Witzleben.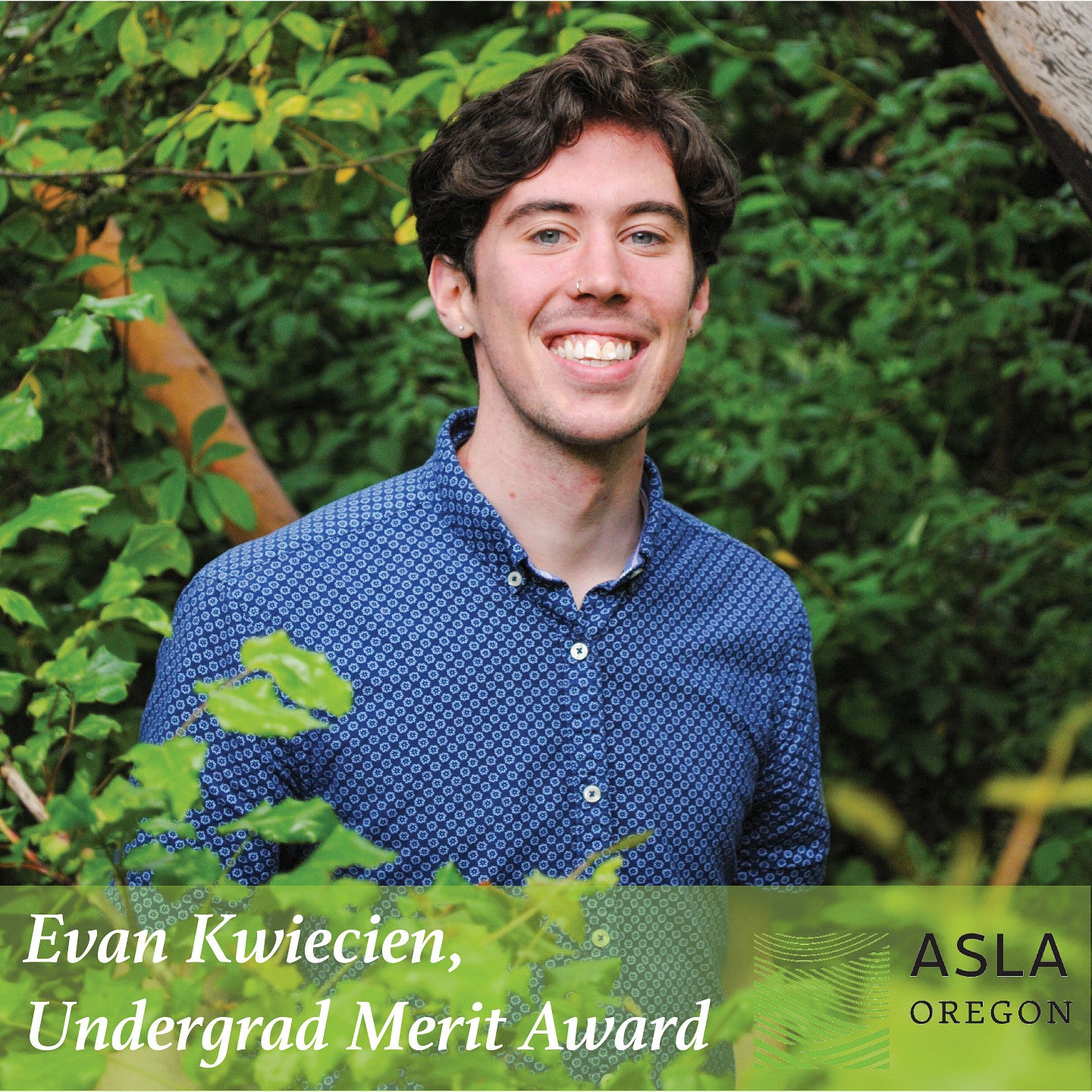 Undergraduate Merit Award
Evan Kwiecien is an aspiring landscape architect with an interest in graphic communication and Willamette Valley native ecosystems. With a background in native restoration, Evan is excited to inspire conversation about environmental systems and native ecology through visual art and design.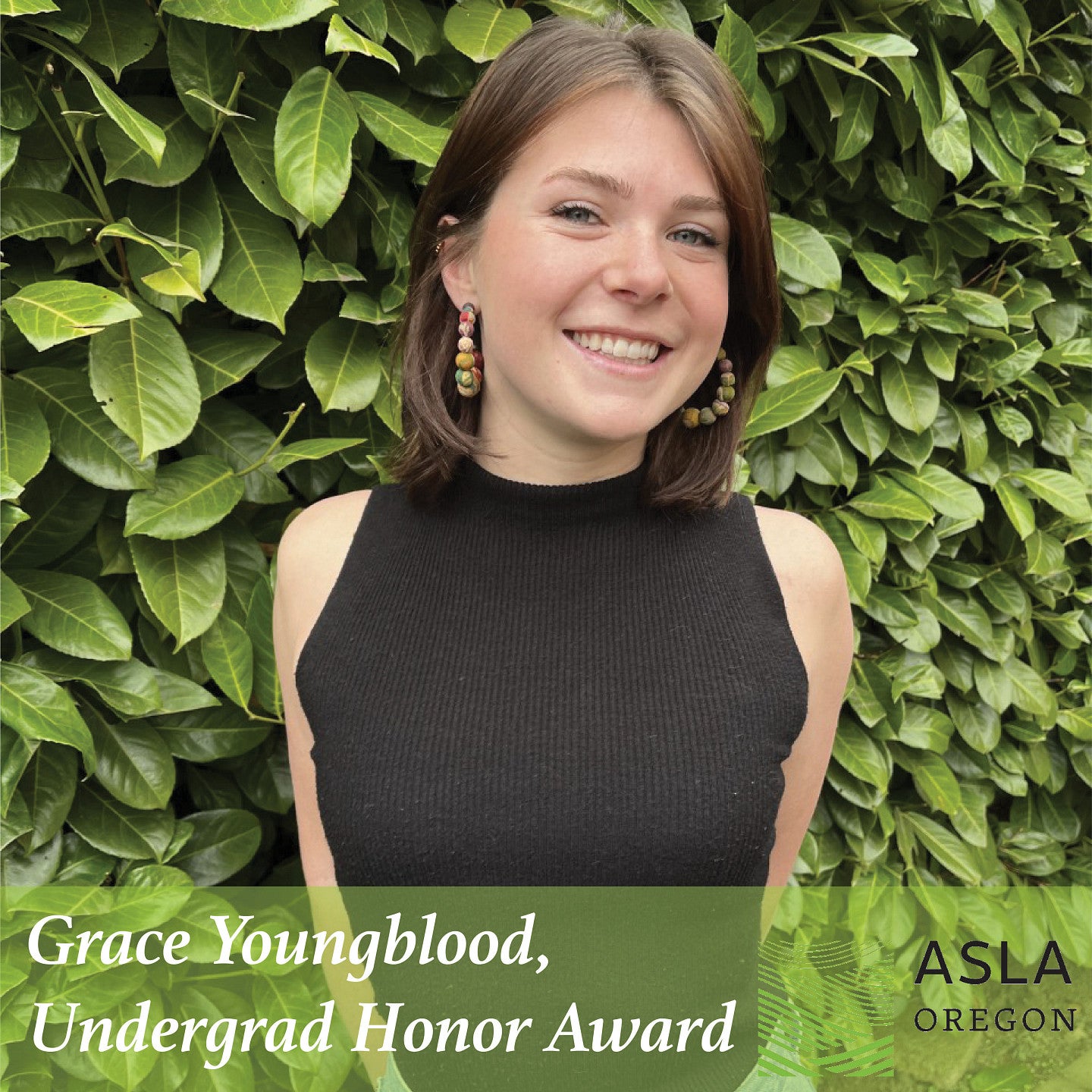 Undergraduate Honor Award
Growing up in Eugene, OR, Grace Youngblood spent much of her days in the garden with her family or exploring the forests and natural springs up the street from her home. Her connection to nature and plants, as well as her intimate relationship with reliance on gardening for food is what inspired Grace to pursue a Bachelor's of Landscape Architecture from the University of Oregon. She is inspired by work in urban agriculture, animal husbandry, and ecological design and feels passionate about issues of food insecurity and sovereignty.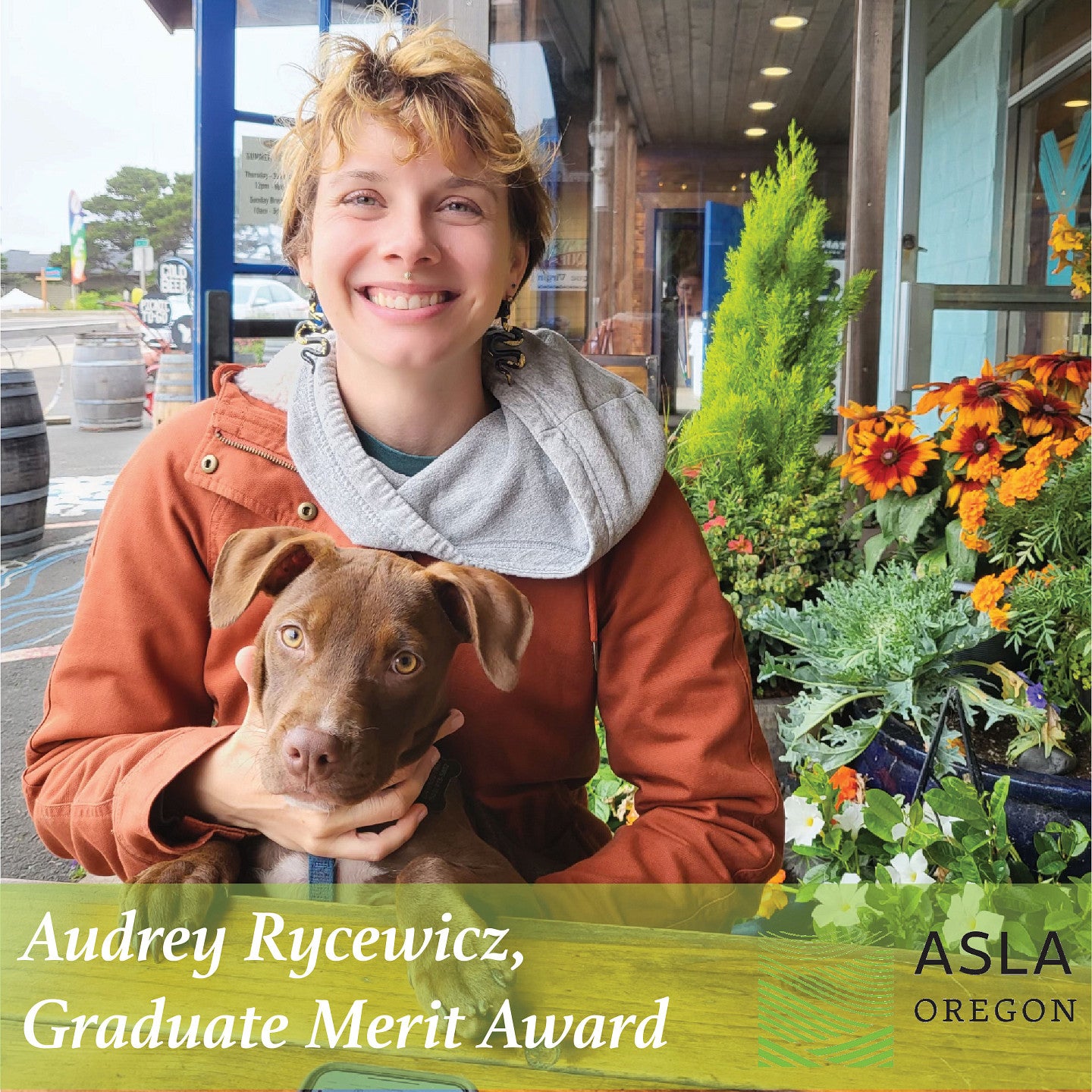 Graduate Merit Award
Audrey Rycewicz is a third-year Master's of Landscape Architecture student at the University of Oregon. She interned with Artemisia Landscape Architecture in 2021 and is currently employed by Walker Macy in Portland Oregon. She is a recipient of an ASLA National Honor Award in the communications category for her work with the Overlook Field School and an ASLA Oregon Student Honor Award for her contributions to projects at Opportunity Village Eugene. Her practice is fueled by a passion for climate-resilient design, acupuncture urbanism, and interactive art.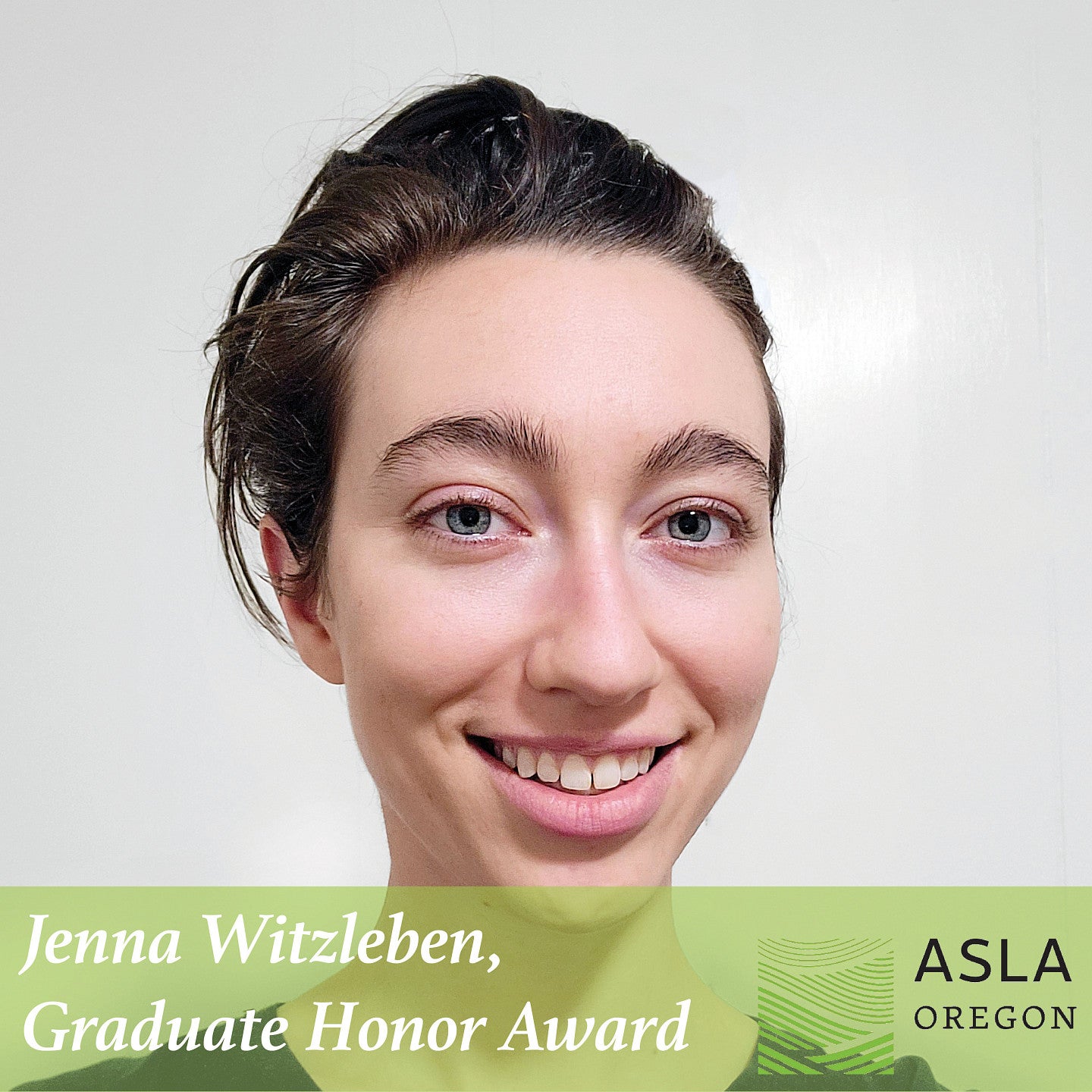 Graduate Honor Award
Jenna Witzleben (she/they) is a passionate and curious student of human-plant relations and interspecies care. They are a white queer person of primarily Euro-American descent. Her continually evolving path has been nourished by a lifelong dance practice, which feeds her commitment to bodily wellness as it shows up in growing and preparing food and plant medicine, mobilizing towards climate justice and Indigenous sovereignty, tending to land, and working with the many gifts of plants. Along this path they have also completed a Bachelor's Degree in Mechanical Engineering at Cornell University and an MFA in Products of Design at the School of Visual Arts, and worked in the Foresight and Design Strategy team at Arup in New York City for three years. Jenna resides on Kalapuya lands (Eugene, OR) while they are completing their Master's of Landscape Architecture degree at the University of Oregon.  
Congratulations to Evan, Grace, Audrey, and Jenna for their outstanding work!