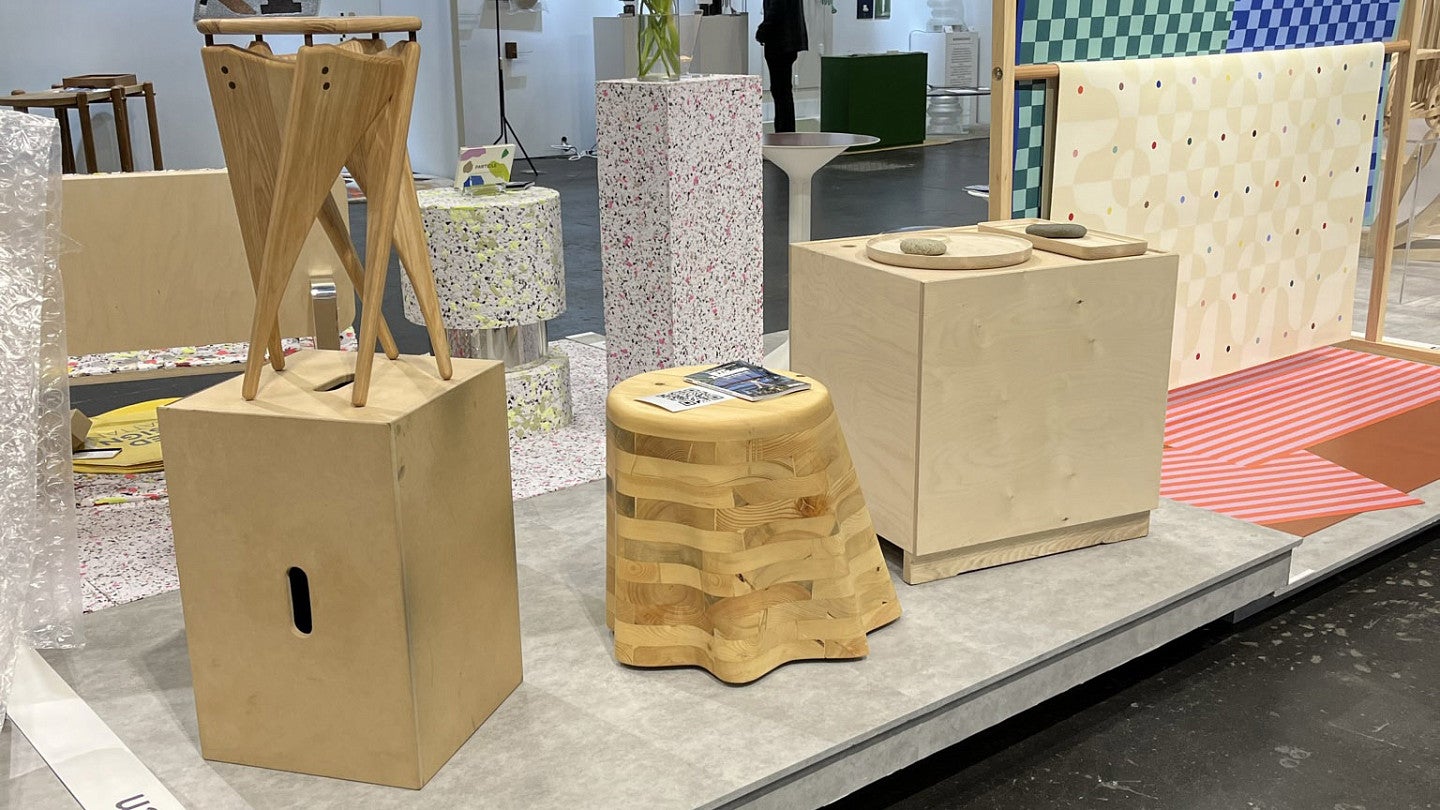 The College of Design's Interior Architecture program went on the road to "the Big Apple," courtesy of assistant professor Cory Olsen. Olsen submitted two furniture prototypes, the Squall Stool and the Twist Table, to the WantedDesign Manhattan's LaunchPad program and was rewarded with an invite to the prestigious event for both submissions.
The upcoming exhibit is curated by WantedDesign Manhatten and International Contemporary Furniture Fair to showcase a curated selections of the globe's finest and most creative design-driven furniture, lighting, kitchen and bath, textiles, seating, wall coverings, carpet and flooring, accessories and materials from over 300 established and emerging furnishing design brands. 
Olsen's excitement at having both prototypes featured in this prestigious show is palpable and contagious.
"I was just excited to get some good news in my inbox," explained Olsen. "I was surprised but it was definitely welcomed. Having not just one but both prototypes selected for this show is very validating. I'm excited to see all the other fantastic exhibits at the Javits Convention Center this May."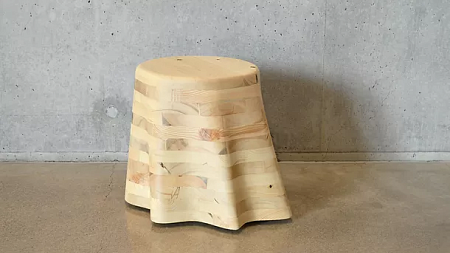 The stool and the table will be on display at the Javits Convention Center in New York City from May 15-17, 2022. Both pieces developed through many hours of research and practical application of skills and ideas taught in the Interior Architecture program.
The Squall Stool was co-designed by Olsen and associate professor Linda Zimmer from reclaimed Cross-Laminated Timber (CLT) panels with the help of a research grant through Oregon State University Tallwood Design Institute and the USDA. The ingenious shape was developed using a KUKA robotic arm with a router spindle to mill the final form after numerous iterations to find the final desired output.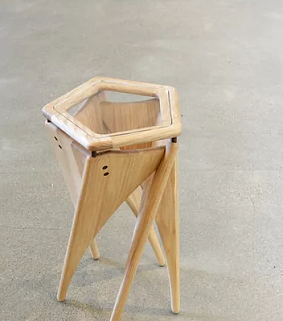 The stool will have a unique look every time it is created, thanks to the use of reclaimed CLT panels, and creates a method for responsible use of CLT scraps, making the design and furniture piece a potential sustainable output for anyone who uses CLT.  
The Twist Table is a parametrically designed piece that twists on itself thanks to its unique legs. The leg elements are made with the help of a Computerized Numerical Control (CNC) routed profiles then mitered and drilled with the use of custom-made jigs that correlate to the amount of twist.  The top is a piece of laser-cut acrylic sitting flush within a floating frame.
"This is a huge accomplishment!" exclaimed Interior Architecture Department Head, Kyu-ho Ahn. "Selection for WantedDesign and ICFF's (International Contemporary Furniture Fair) event gives Cory the chance to showcase not one but two prototypes at North America's leading platform for contemporary furniture design."