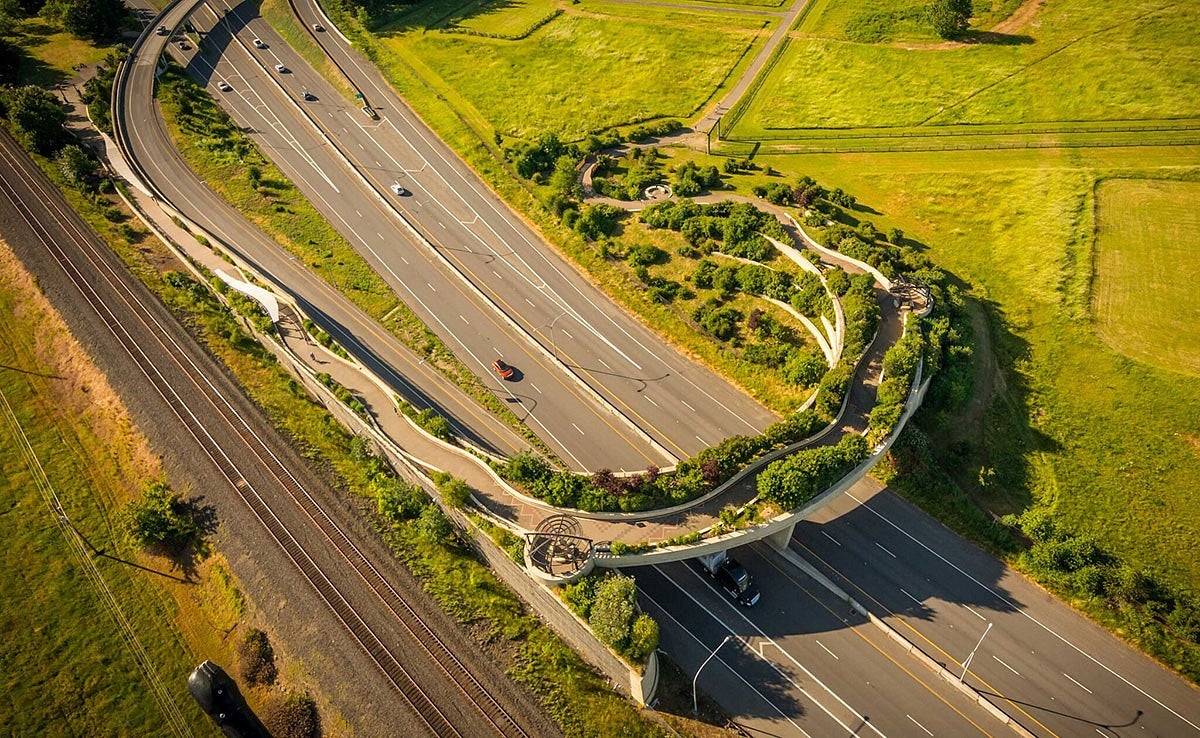 In 2008, the Vancouver Land Bridge was completed, reconnecting the ancient Klickitat Trail to the Columbia River.
Architect Johnpaul Jones, FAIA, BArch, '67, collaborated with artist Maya Lin to design the structure, one of six "art landscapes" commissioned by the Confluence Project, a Pacific Northwest nonprofit that seeks to connect the public to "the history, living cultures, and ecology of the Columbia River system through Indigenous voices."
The New York Times recently featured the bridge in an article about the Confluence Project and a current retrospective at Whitman College.
"We grabbed the prairie and pulled it over the highway," Jones said of the bridge.
Read more about the art landscape in "Along the Columbia River, Making a Monument of the Land."