Speakers at this year's annual Holistic Options for Planet Earth Sustainability (HOPES) conference April 4-6 include TED speaker and author Carolyn Steel, Nike, Inc.'s Wilson Smith, MIT designer Neri Oxman, architect Lola Sheppard of Lateral Office, and landscape architect, sociologist, and UC Berkeley Professor Emeritus Randy Hester, among many others. The event is free and open to the public.
HOPES is a student-run forum dedicated to design, sustainability, activism, and ecology begun in 1995. University of Oregon School of Architecture and Allied Arts Dean Frances Bronet terms the event "the largest student-run sustainability conference in the world." The UO Ecological Design Center will host the gathering on the UO campus.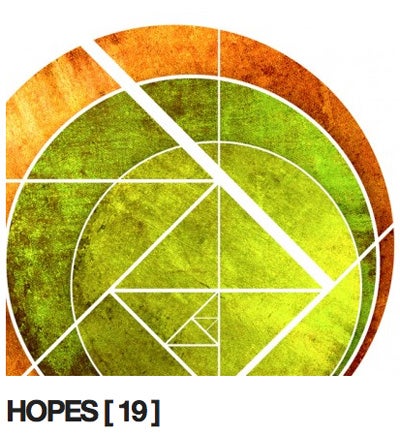 This year's HOPES conference – with the theme "Dissonance. Synthesis. Initiation." – will introduce a new format of cross-disciplinary interaction, with individuals coming together from multiple disciplines to confront issues collectively, including what it means to foster a sustainable city, region, and planet. Multiple formats, from a charrette and panel discussions to three keynote addresses, are planned. Two workshops are offered, one involving construction of a kiosk for Edible Campus, and another involving the build of a functioning aquaponics system.
"This year's HOPES 19 conference brings together the many overlapping and sometimes divergent perspectives of progressive sustainability," says conference director Will Smith. "For students, it has become imperative that we align these efforts to manifest our possible future. The list of conflicting sustainable directives can become overwhelming when viewed separately by each unique discipline. This year's conference focus, 'Collaborative Futures,' looks to confront these divisions by bringing together international speakers, professors, and activists from multiple fields to synthesize a shared progressivism, a collaborative understanding of how to reach a sustainable future through design. It is a synthesis of 19 years of students' effort to lead sustainability education."
The event is free. All faculty, students and community members are invited to attend and contribute to the conversation. In past years, the conference has brought speakers such as Shigeru Ban, James Hubbell, Clare Cooper Marcus, John Schaeffer, and David Orr to the UO campus.
For more information about the speakers and the conference, visit the HOPES webpage or email hopes@uoregon.edu.