At first it doesn't seem connected, but to hear Jean Carroon, FAIA, BA '79, MArch '86, explain how being a white water river guide for ten years in the Northwest led to a career in architecture, it all makes sense.
Jean says "rivers led to environmental action and preservation because in order to save the rivers we must change our take, make, waste culture. It was the Sierra Club that created Reduce, Reuse, Recycle in the 1970s. It's great to recycle paper, plastic, and bottles, but so much more powerful to reuse whole buildings, and thereby reduce the need for new materials to replace them."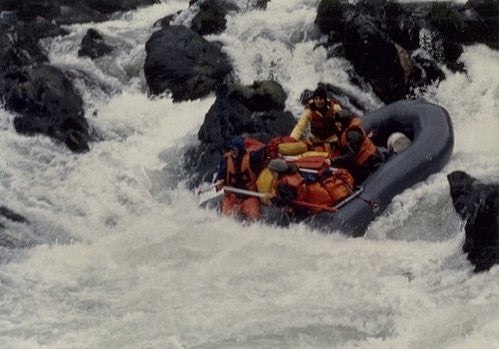 This holistic ideology, which first drew her to the University of Oregon College of Design, remains as robust for her today as it was then. She believes, "design is a powerful tool through which we can inspire and be inspired, and change the world for the better by creating more humane, beautiful, and healthy environments."
In recognition of her career achievements, Jean Carroon will receive the 2023 Ellis F. Lawrence Medal on June 20 at the College of Design commencement ceremony. "Selected each year through a faculty nomination process, the Lawrence Medal is given to an alum with an exceptional record of accomplishments and is an opportunity for the College of Design to highlight and celebrate the impact of their work," said Adrian Parr, dean. "I am thrilled to bring Jean Carroon to campus and present this award in recognition of her outstanding leadership to advance sustainability through building preservation, fostering humane values in the built environment, prioritizing the intersection of building stewardship and heritage, and transforming the field through education and mentorship."
As a preservation architect, author, and educator for over thirty years, Jean has been a tireless advocate for the role that existing buildings and heritage can play in creating a vibrant, healthy and equitable world.
Jean holds a BA and an MArch from the University of Oregon. She completed her undergraduate work at the age of 29, in the Robert D. Clark Honors College, where she was able to design her own course of study. Her thesis addressed the many forces—environmental, social, and economic—impacting the Rogue River Watershed in southwest Oregon. She received her MArch at the age of 34 and credits architecture professors Donald Corner and Jenny Young for supporting the launch of her formal career at the storied firm of Shepley, Bulfinch,  Richardson and H.H. Richardson. Boston quickly became her home and she went on "to steward the works of Charles Bulfinch and H.H. Richardson, touching the same bricks and stones they touched" and, she says, "safeguarding their buildings for generations to come."
One such work is Trinity Church in Boston, a National Historic Landmark designed by H. H. Richardson. Jean's collaboration with the Church extends over two decades of stewardship of the building and includes projects ranging from the creation of 13,000 square feet of new flexible gathering space in the Undercroft, a previously unused space below the building, to the installation of a ground-source heat pump system. The Undercroft now supports myriad community groups and events, ranging from high school summer programs to formal receptions and was named by the Boston Globe as one of the Best New Spaces in Boston.

Left: Image by Andy Caulfield, Trinity Church Boston is a National Historic Landmark designed by H. H. Richardson (construction 1872 -1877). Center: Image by Peter Vanderwarker, Undercroft of Trinity Church before renovation. Right: Image by Peter Vanderwarker, Undercroft of Trinity Church, after renovation of 13,000 square feet of flexible gathering space, in previously unused space below the building.
A LEED Accredited Professional since 2002, her portfolio includes projects with LEED Platinum and Gold certifications as well as four National Preservation Honor Awards. Her work has been recognized with over fifty citations and awards and she has received over a dozen personal honors and awards.
One of these award-winning works is the Conrad Duberstein U.S. Bankruptcy Courthouse, which received the 2014 Lucy G. Moses Preservation Award, the highest honor possible for excellence in preservation, from the New York Landmarks Conservancy. The six-year exterior restoration of the monumental Romanesque Revival style building, owned by the U. S. General Services Administration, addressed approximately 75,000 square feet of granite and terra cotta facades; replacing almost 16,000 pieces of terra cotta and repairing or replacing more than 1,200 wood windows – all while the building remained operational and fully occupied.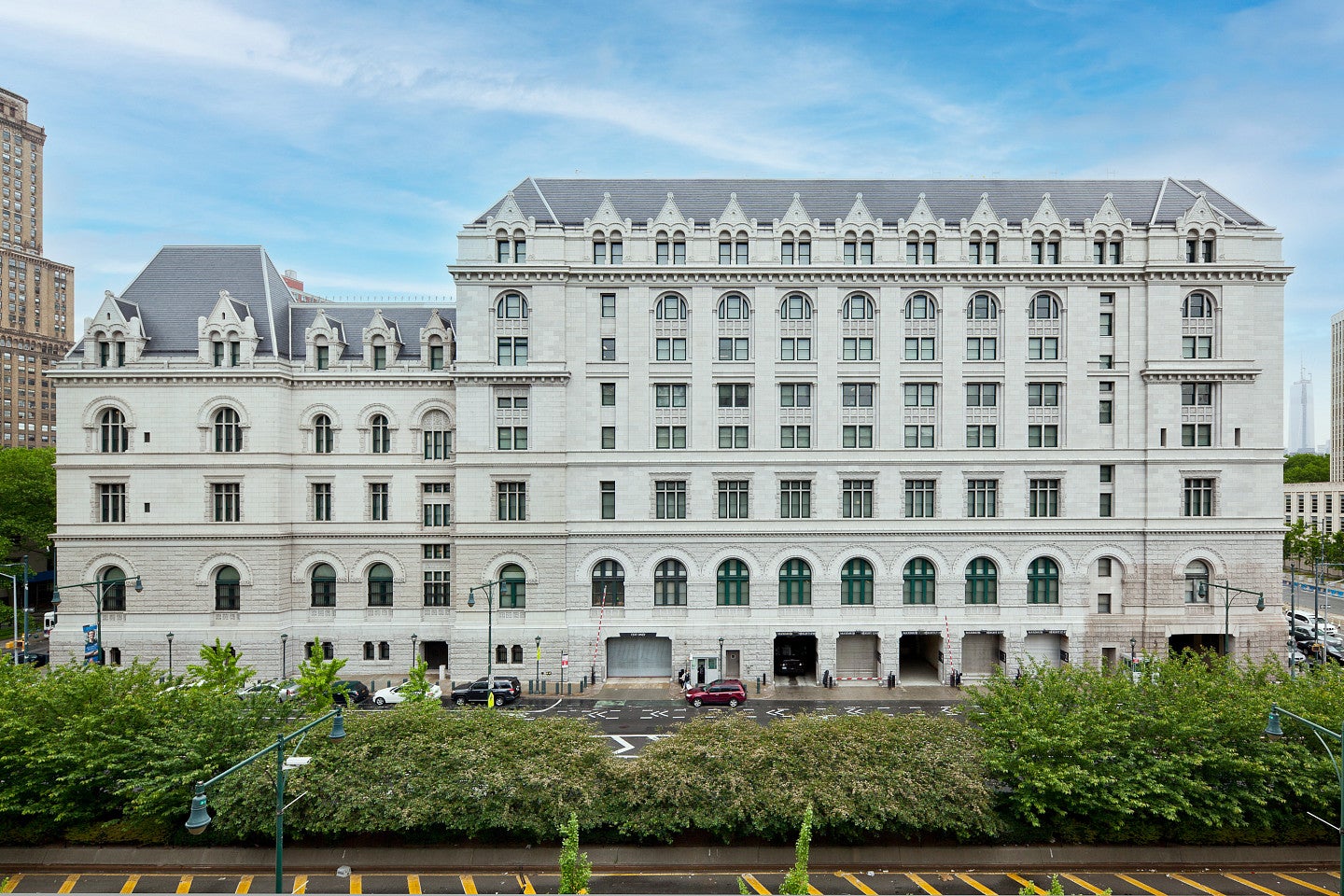 Standing on the roof of the building, Jean says she "marveled at the exquisite workmanship of the new metal flashing that was installed to prevent water intrusion. Though my team of architects drew the flashing detail—a skill learned at university—it was the attention to detail and efforts of many individuals who brought this complicated exterior restoration to life."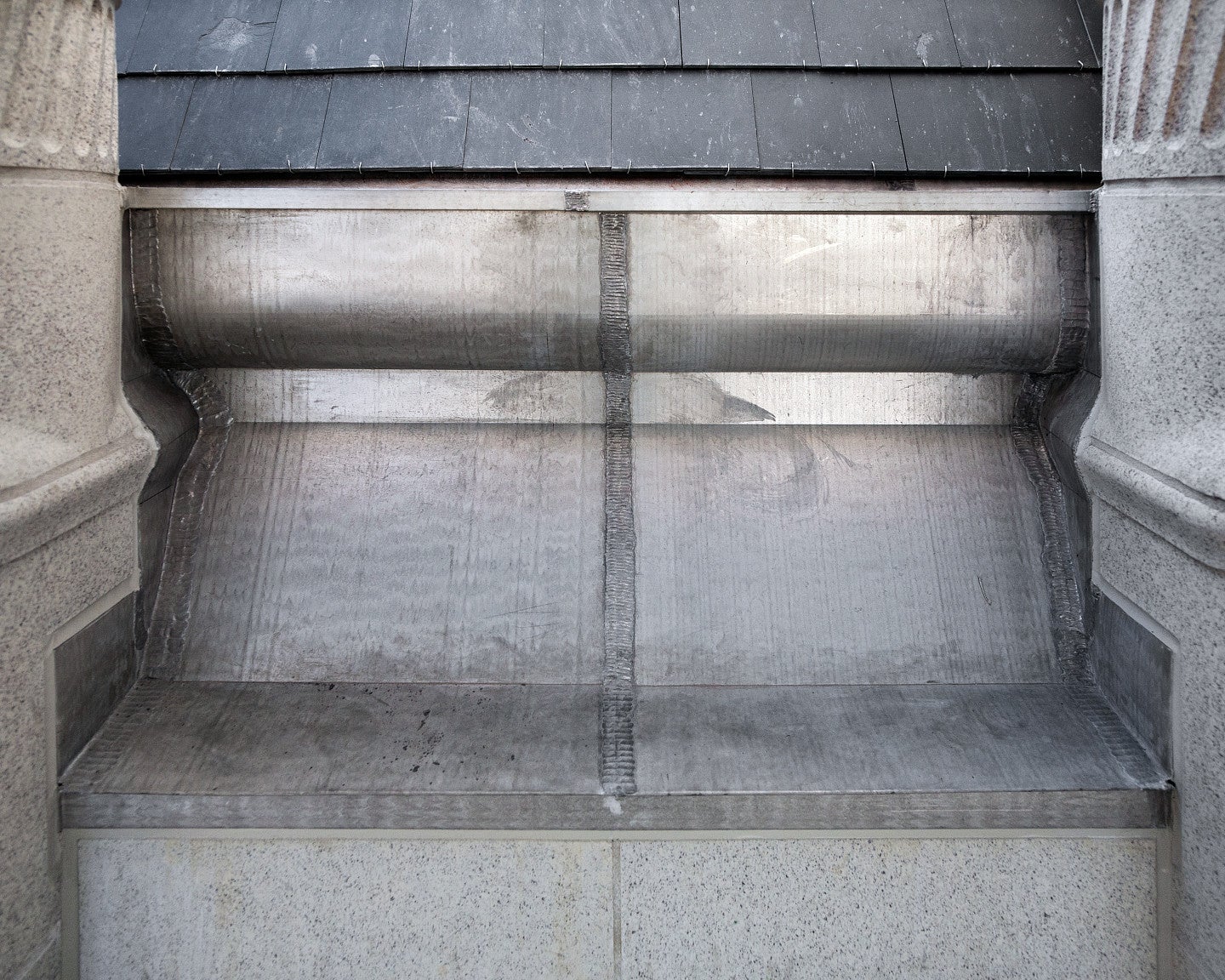 Another highlight of her career is the transformation of the courtyard of the New Cabell Hall at the University of Virginia. The building serves both as a classroom building and as a connector between north and south campus, and it had previously done neither job well. This courtyard renovation transformed it from one of the most disliked buildings on campus, slated to be torn down, to a LEED Gold-certified building that has become "a popular gathering space for students to study and socialize between classes," Jean says. The renovations incorporate daylighting strategies and a strong connection to the exterior courtyard, which was redesigned to become a building amenity.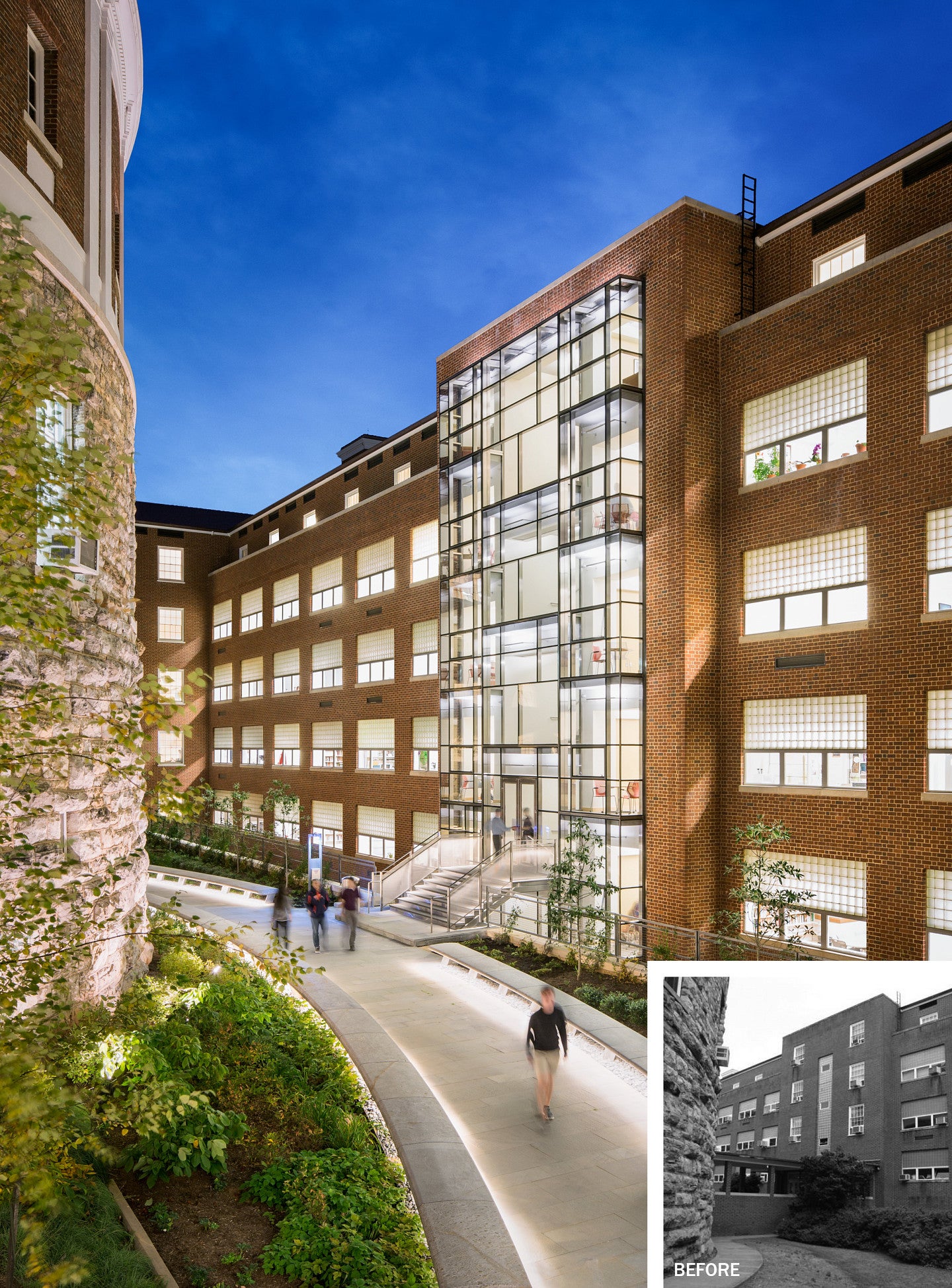 Recognized by her peers for technical expertise in environmental and social sustainability, Jean is the 2012 recipient of The Harley J. McKee Award, the highest honor bestowed by the Association for Preservation Technology International (APT) recognizing outstanding contributions to the field of preservation technology.  The award acknowledges her significant body of work as a preservation architect, and her service as a pioneer in demonstrating new sustainable design strategies in existing buildings.
She is quick, however, to note that her work in preserving our nation's historic landmarks is both a personal hands-on pursuit and a community effort. She says, "Signature moments as an architect are invariably linked to signature projects that involved teams of experts, owners, and builders over many years. All that we do in the built world relies on remarkable collaboration, expertise, and commitment. While one may be laureled, success would not be possible without the dedication and interdisciplinary contributions of entire communities."
In 2012, the editors of Traditional Building awarded her the Clem Labine Award "for a life of purpose dedicated to creating places that foster humane values in the built environment." The Northeast Sustainable Energy Association recognized her with the 2017 Professional Leadership Award noting that "as a whole systems thought leader, she bridges diverse perspectives, connecting audiences to the beauty and resource base in our existing built environment."
In 2008, Jean became a Fellow of the American Institute of Architects for elevating and promoting the linkage between heritage and sustainability. In 2014, she was named a LEED Fellow by the US Green Building Council, one of only 30 people in the world at that time to receive both honors. Appointed to the National Register of Peer Professionals by the Commissioner of the United States Public Building Services, she has participated in the Design Excellence Program of the General Services Administration since 2008.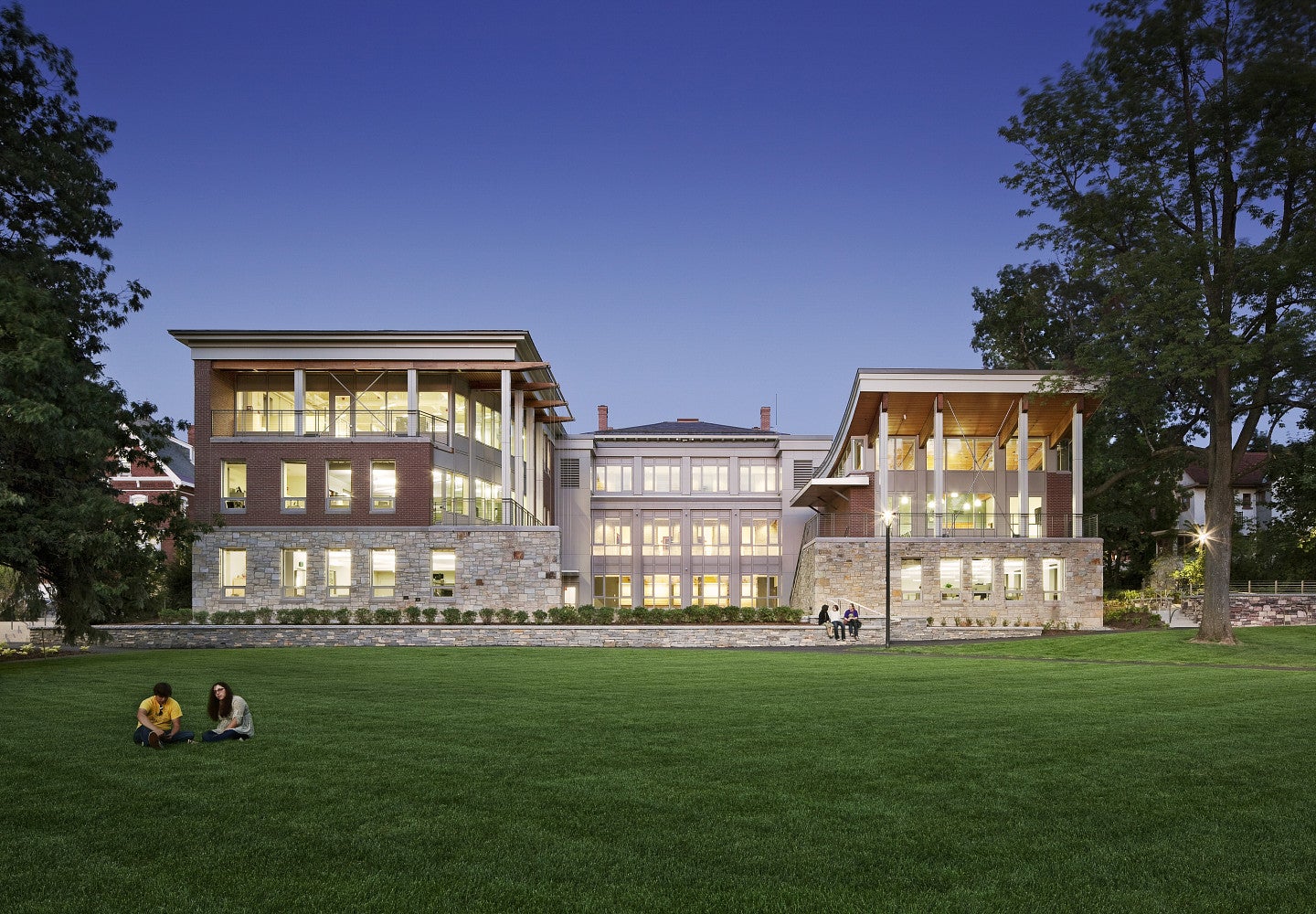 These lifetime achievements, she says, are due to the "diverse academic ecosystem at the University of Oregon, which introduced me to new ways of thinking and complex problem-solving, from studying the writings of Christopher Alexander to the structural rigor of Louis Kahn. This provided a strong foundation for my career in historic preservation and gave root to a passion for the intersection of heritage and ecology. Although these academic years were brief, it is astounding to realize the decades of exploration that were launched from this meaningful period in my life."
The Welcome & Admission Center at Roger H. Perry Hall, Champlain College in Burlington, Vermont is a building that Jean says, "successfully blends the teachings of Christopher Alexander and John Reynolds, UO Professor Emeritus of Architecture, into an award-winning facility. The project restored and expanded the 1859 historic building while demonstrating the highest standards of environmental sustainability and human-centered design essential to creating places of delight, through LEED Platinum certification and recognition by the Lake Champlain Sea Grant Institute as being watershed friendly.
Jean currently serves on the AIA Strategic Council and the AIA Committee for Climate Action and Design Excellence, and is a former chair of the AIA Historic Resources Committee. She is a member of the Boston Society of Architects and served as president in 2019.
Her former professor, Don Corner says, "I was thrilled when I heard the announcement of this year's Lawrence Medalist; there cannot be a candidate more deserving than Jean."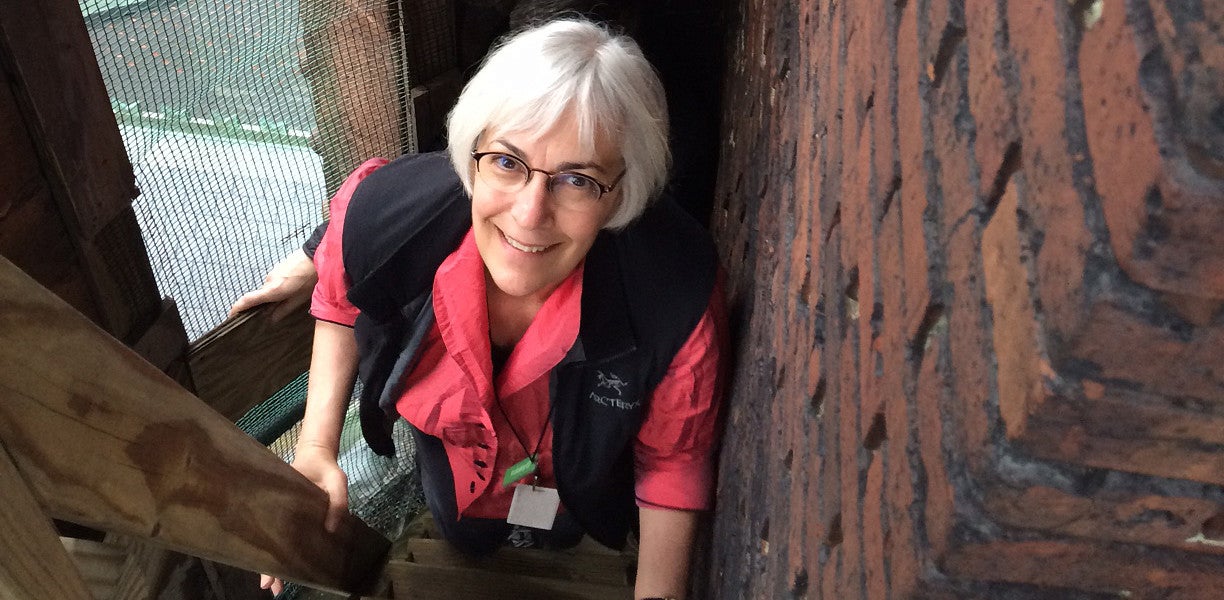 Jean Carron in the Tower of Trinity Church Boston.