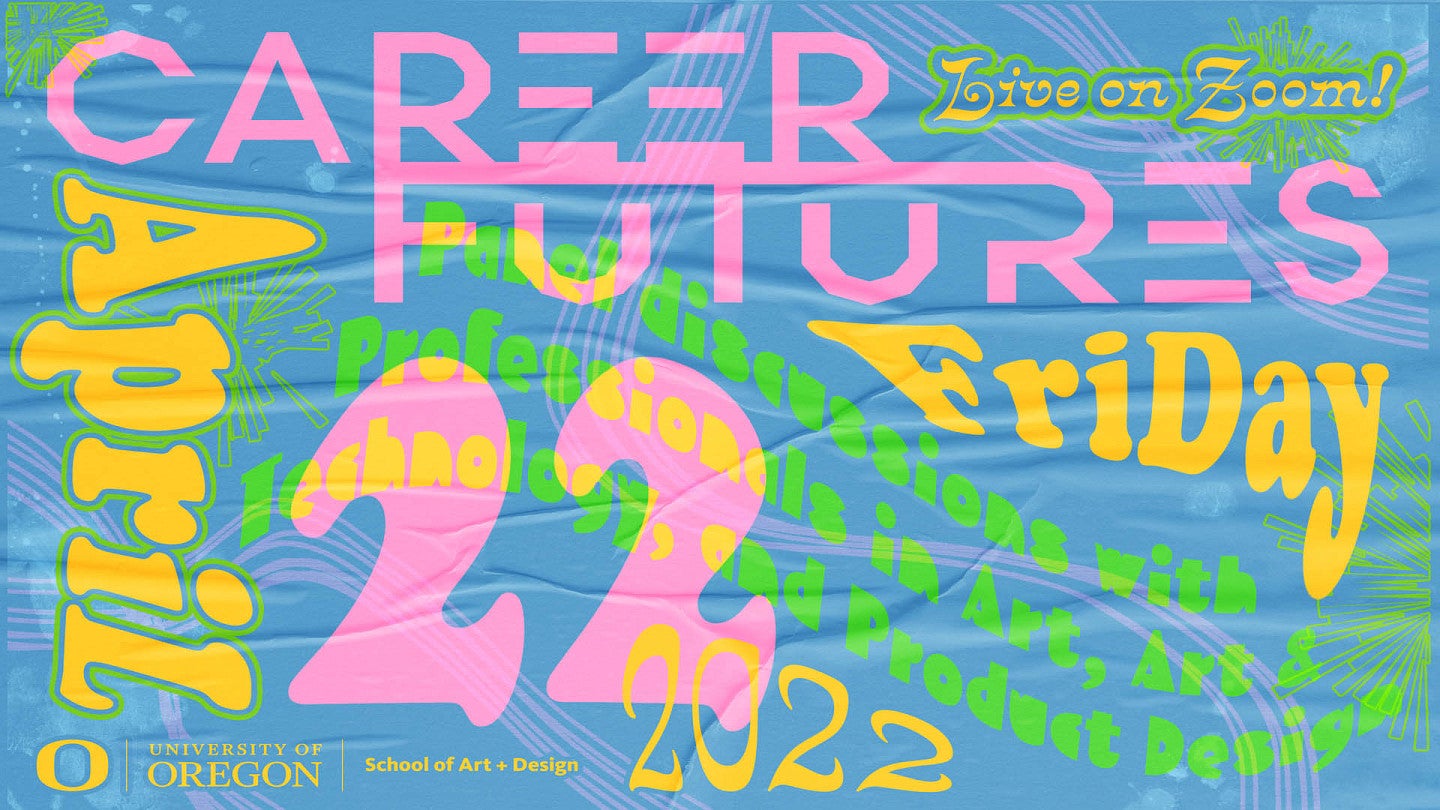 ---
The School of Art + Design annual Career Futures event connects students with professionals who represent career paths in arts, art & technology, and product design. Professionals share their career-path stories, their experiences in their fields/industries, and their advice for students.
In consideration of ongoing global health conditions, the 2022 Career Futures event was entirely remote and consisted of three-panel discussions followed by review sessions. Scroll to see all professionals' brief bios and the program schedule.
April 22, 2022 Career Futures Schedule
The following panel discussions and review sessions were held:
10:00 am - 11:30 am   Product Design Panel Discussion
12:00 pm  -  1:30 pm   Art Panel Discussion
2:00 pm    -   3:30 pm   Art & Technology Panel Discussion
4:00 pm    -   5:00 pm   All Review Sessions for each discipline will be held in three different zoom links.
Product Design - Portfolio Review sessions will be held for product design students
Art - Reverse portfolio sessions and informal informational interview sessions will allow you to learn a professionals career pathway and ask questions
Art & Technology - Reverse portfolio sessions and informal informational interview sessions will allow you to learn a professionals career pathway, how they talk about their projects, learn about the industry and ask questions
Product Design Panel Zoom
Connect with our Alumni Professionals! 
Product Design Panelists:
Becky Chierichetti, BFA '16, Product Design
Sean Kelly, BFA '11, Product Design
Maddy Landis-Croft, BA '18, Product Design
Art Panelists
Sarah Mikenis, MFA '16, Fine/Studio Arts
Heidi Schwegler, MFA '98, Metalsmithing 
Jesse Sugarmann, MFA '10, Digital Arts
Art + Technology Panelists
Brian Aebi, BFA '11, Digital Arts
Aidan Grealish, BFA '18, Art & Technology
Denise Lutz, BFA '14, Digital Arts
---
Participating Professionals
Becky Chierichetti, BFA '16, Product Design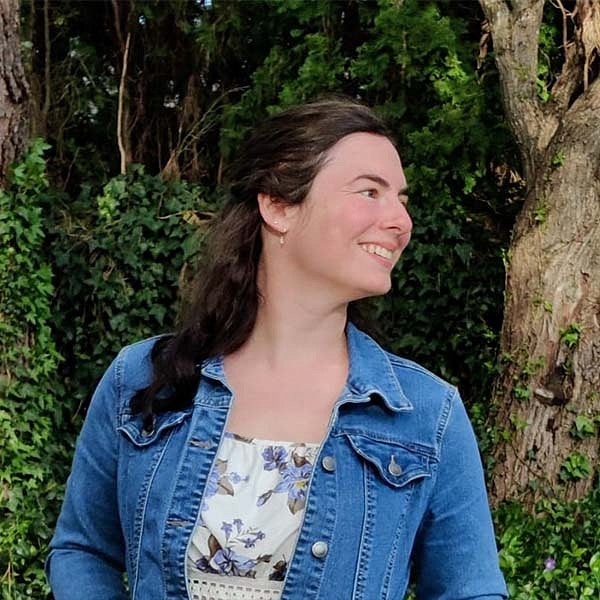 By day, I am a user experience researcher and designer working in the Intelligent Systems Research Lab at Intel. My job is to explore the human side of artificial intelligence in technology with a focus on mixed reality and educational experiences. Together with a team of researchers, developers, engineers, and generally creative folks, we explore the application of multi-modal sensing and sense-making to understand user engagements and personalize their experiences. In my free time, I enjoy various creative endeavors such as illustration, 3D modeling, and tinkering. When I'm not working on creative projects, I can be found exploring my beautiful home state by bike and hiking trails.
Sean Kelly, BFA '11, Product Design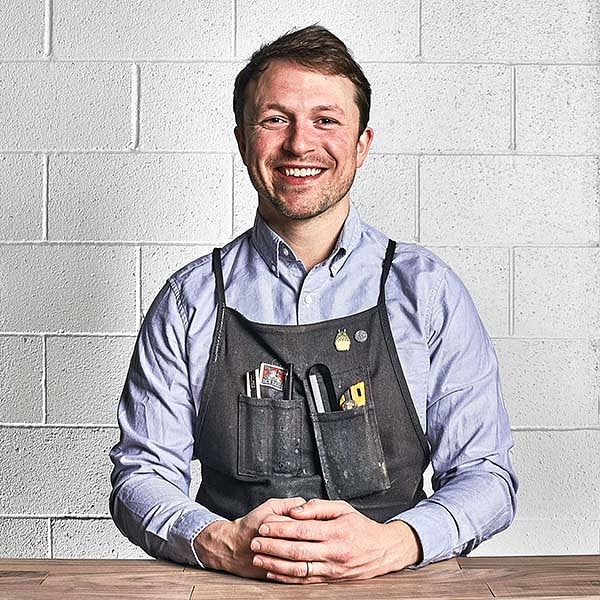 Sean Kelly is a product designer at Grovemade in Portland, Oregon where he creates home office accessories from natural materials which he hopes help people to do their best work. Sean graduated from the University of Oregon in 2011 with a BFA in Product Design. For the past 11 years aside from working at Grovemade his side hustles have included co-founding and designing for a tech startup and mentoring art and design students at local high schools and colleges. 
When it comes to his work Sean is a huge nerd for process not only in design but also in building companies and manufacturing. When he is not being a complete and total nerd you can find him being a Dad and eating the many ramens and bagels that Portland has to offer. 
Maddy Landis-Croft, BA '18, Product Design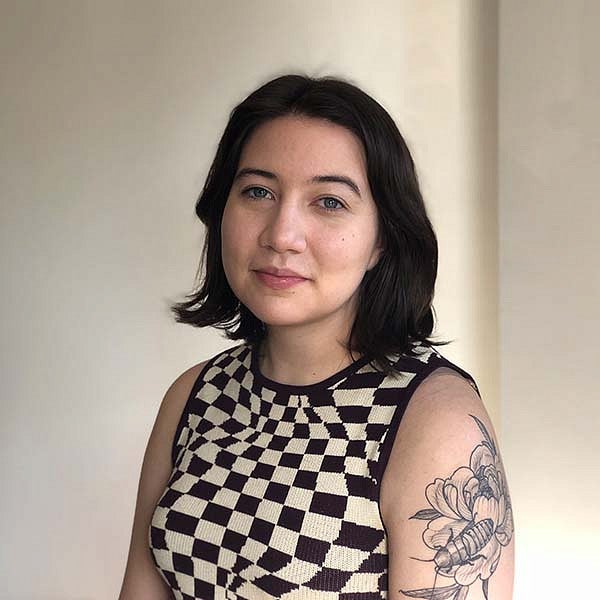 Maddy Landis-Croft is a furniture, product, and interior designer from Portland, Oregon. Wanting to pursue a career in furniture design after graduation from the UO, Maddy moved to Brooklyn, NY, where she has lived and worked since. 
Upon arriving in New York, Maddy worked as a wood shop assistant, putting those PD 240 skills to work. Shortly after, she landed a job at West Elm. During her tenure there, she worked as the designer for both upholstered furniture and outdoor furniture. 
She is currently an FF&E designer for Parts and Labor Design, designing for hospitality spaces.
Maddy loves to explore new restaurants, and spends a lot of time reading sci-fi novels. She'd love to give you a recommendation on either!
Heidi Schwegler, MFA '98, Metalsmithing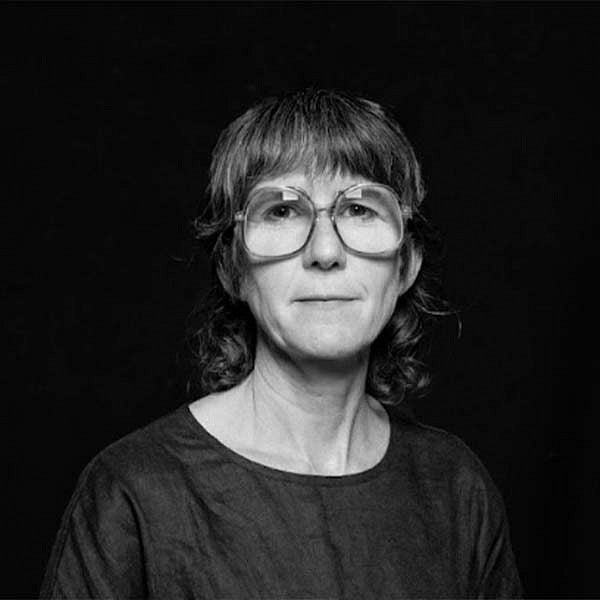 Heidi Schwegler works in the interstitial ruins of Beijing, Los Angeles, New York City and suburban America. She rescues haphazardly disused scraps from the bowels of the megalopolis: chicken bones, Big Gulps, broken signs, lost shoes, crumpled pylons, take-out containers. Plastic, fiber, and bone: these materials decay but never decompose. A peerless craftsperson, she resynthesizes her sources into facsimiles with cast glass, gold, silver, wax, resulting in artwork that persists in a "living death."
Recent exhibition venues include WBG London Projects (London), Asphodel (New York), Sheldon Museum (Lincoln, NE), and the Portland Art Museum (Portland, Oregon). Schwegler is a Ford Family Fellow, a MacDowell Colony Fellow, and a Yaddo Artist-in- Resident. Reviews of Schwegler's work have appeared in Art in America, Daily Serving, ArtNews, Modern Painters, and the Huffington Post. Schwegler is the founder of the Yucca Valley Material Lab, a platform for making and thinking.
Sarah Mikenis, MFA '16, Fine/Studio Arts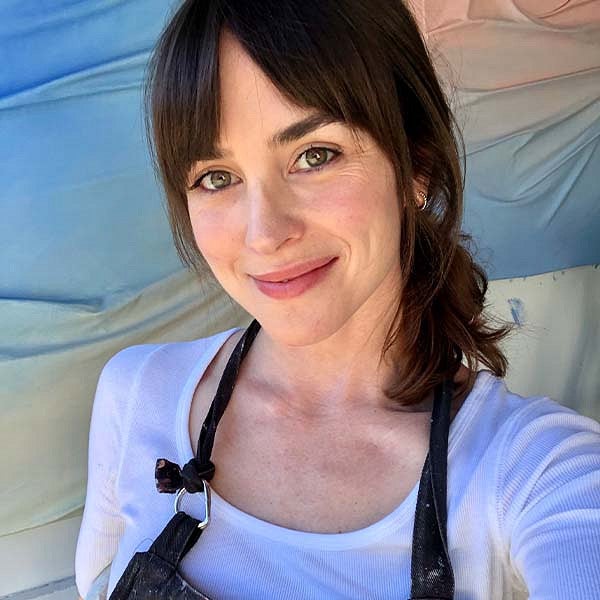 Sara Mikenis (USA, b. 1986) makes sculptural paintings, manipulating canvas to suggest an interaction between body and textile. Her recent series of striped paintings consider the conflict between the surface of a composition and its form. The artist was born in Portland, Oregon and lives and works in Los Angeles, California. She received her MFA from the University of Oregon, Eugene and was an artist-in-residence at Skowhegan School of Painting and Sculpture in Maine.
Her paintings were included in Shelter From The Storm (2022), The Creator Has a Master Plan (2020), The Seven YearItch (2019), and Transfigured. (2018), at Diane Rosenstein Gallery and she had her most recent solo exhibition, Cover-Up (2018), at Nationale in Portland, OR. Her paintings were featured in New American Paintings (Juried by Rita Gonzalez), Pacific Coast Issue #133 (2018).
Jesse Sugarmann, MFA '10, Digital Arts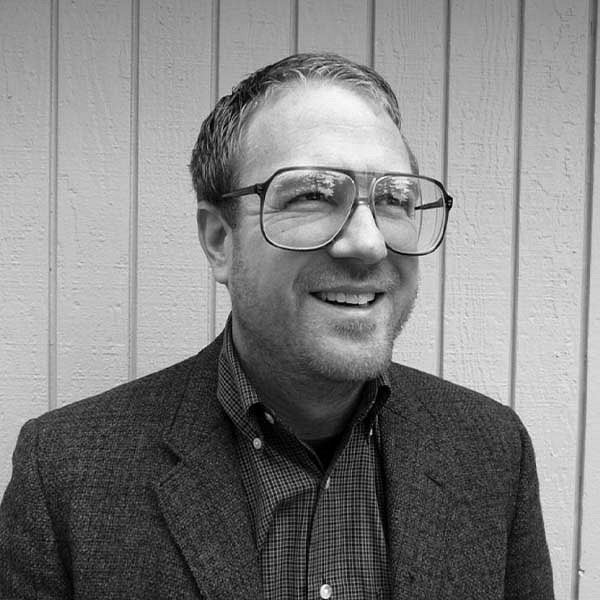 Jesse Sugarmann ('10) is an artist and educator based in Bakersfield, California, where he serves as Professor of New Media and Chair of the Department of Art and Art History at California State University, Bakersfield.  Beyond his teaching practice, Sugarmann participates in the development and management of non-traditional art venues, having been a founding director (2008 – 2011) of Oregon's Ditch Projects Artspace (www.ditchprojects.com) and the director of Oregon's Coast Time residency (2011 – 2017).  He is currently developing New Country, a new exhibition and performance space in Bakersfield that will open its doors in 2023. 
Sugarmann's artwork uses sculpture, video, photography, and performance to engage the automotive industry as a manufacturer of human identity, accessing automotive history as an index of both cultural progress and social development. Sugarmann has exhibited work both nationally and internationally in venues such as the Getty Institute, Los Angeles; el Museo Tamayo, Mexico City; the Portland Institute for Contemporary Art, Oregon; Human Resources, Los Angeles; Michael Strogoff, Marfa; el Museo de Arte Moderno de Santander; High Desert Test Sites, Joshua Tree; Southern Exposure, San Francisco; and both the Paris and Berlin exhibitions of Les Recontres Internationales.  Sugarmann's work has been written about in publications including ArtForum, Art Papers, the Atlantic, Hyperallergic, Art F City, Frieze Magazine, the Huffington Post and The New York Times. 
Brian Aebi, BFA '11, Digital Arts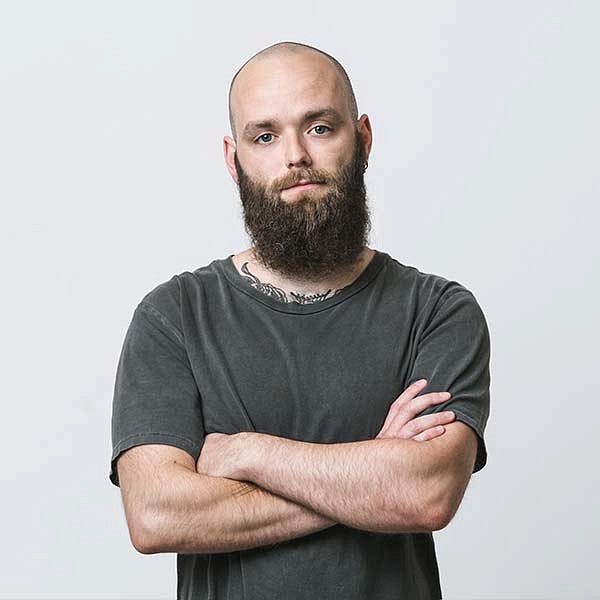 Brian Aebi is an Art Director and Designer primarily working in motion design, visual identity, and concept design. He's worked at different creative agencies, and is currently co-founder at PRETTY NICE, a design and motion studio working with both global and boutique brands across various mediums. 
Aidan Grealish, BFA '18, Art & Technology
Aidan Grealish is Creative Director at anti software software club, an employee-owned not-for-profit software company building a soon-to-be-announced website. She has previously worked in video game marketing, eCommerce, and educational game development for various Fortune 500 companies; she has also contributed to multiple independent video games as an art director and designer. While at UO, she was a longtime tutor for the ARTD 250 series and took Game Art with Rick Silva until they wouldn't let her do it again. She lives in Portland where she designs and builds custom mechanical keyboards in her free time.  
Denise Lutz, BFA '14, Digital Arts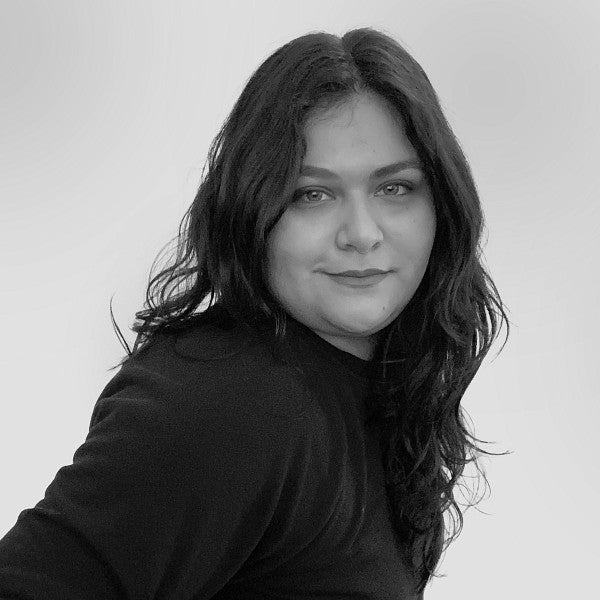 "Denise Lutz is the Senior Designer and Art Director for Ninkasi Brewing Company. Known for her vibrant and graphical image-making, Denise has worked on creative for Copic Markers, Target, Kate Spade, Laurelwood Brewing, and the Oregon Department of Fish and Wildlife. A Designer focused primarily on brand development for consumer goods she has over 7 years of experience. When she's not working on professional projects, she enjoys painting and chasing after her cat Ozzy."