Tinker Hatfield, BArch '77, is a man of many skills, talents, and accolades. This fall, he added yet another accomplishment to his already long list – earning the inaugural Duck Legends Ally award from the UO Black Alumni Network (UOBAN). This award honors an ally who has taken on the role of champion and advocate of Black students and the community. It also looks at an individual who actively promotes and aspires to advance a culture of inclusion through purposeful, positive, and mindful efforts that benefit the Black community.
Hatfield is more than "just" a list of his accomplishments. He truly embodies what it means to be an Oregon Design Duck. He gives back to the communities that guided him to where he is today. Hatfield offers his friendship, mentorship, and design capabilities to prop others up. As he put it in his interview with UOBAN's Meredith Lancaster, MA '15 (art history), "I just try to do the right thing, and I'm not always successful. But all you can do is try. And more often than not, if you try hard enough, you can make a difference."
In the interview, Hatfield speaks on what led to his decision to come to the UO, his inspirational first conversation with legendary coach Bill Bowerman, his and Bowerman's activism around the country including their support of John Carlos and Tommy Smith, and more.
One aspect of the interview focuses on the recent re-recreation and reintroduction of the Oregon "Black Duck" logo he created for his team to wear in the early '70s. Hatfield originally created the logo upon the request of his fellow sprinters in the Black Student Union. Several years ago, track coach Robert Johnson asked if he could bring it back. Despite their efforts, the old logo did not come back just yet. Tinker realized that, while a powerful symbol in its day, the black duck in its original form now seemed more like a stereotype than a statement. So Tinker got to work.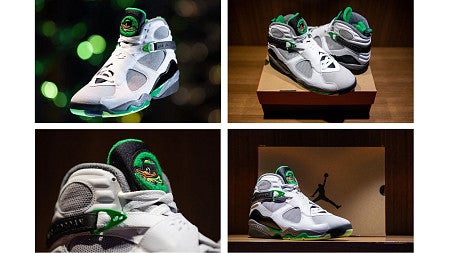 While the Duck logo is white, Tinker realized that Oregon Ducks come in all colors. He began experimenting with the design and tried many colorful designs – what he describes as a "sort of Andy Warhol approach. He would like for the Black Duck to be on shoes and football uniforms to clearly signify the importance that Black student-athletes have been to the success of UO's sports teams. As Hatfield put it, "The statement here is that diversity counts, diversity matters, and it's what makes a strong education and a strong community." Tinker hopes to see the logo used intermittently on jerseys across all sports and for the UO to sell this design for all to be able to own.
To read the full interview, check out this story: https://www.uoalumni.com/s/1540/21/1col.aspx?sid=1540&gid=3&pgid=11974&cid=30657&ecid=30657&crid=0&calpgid=61&calcid=27457