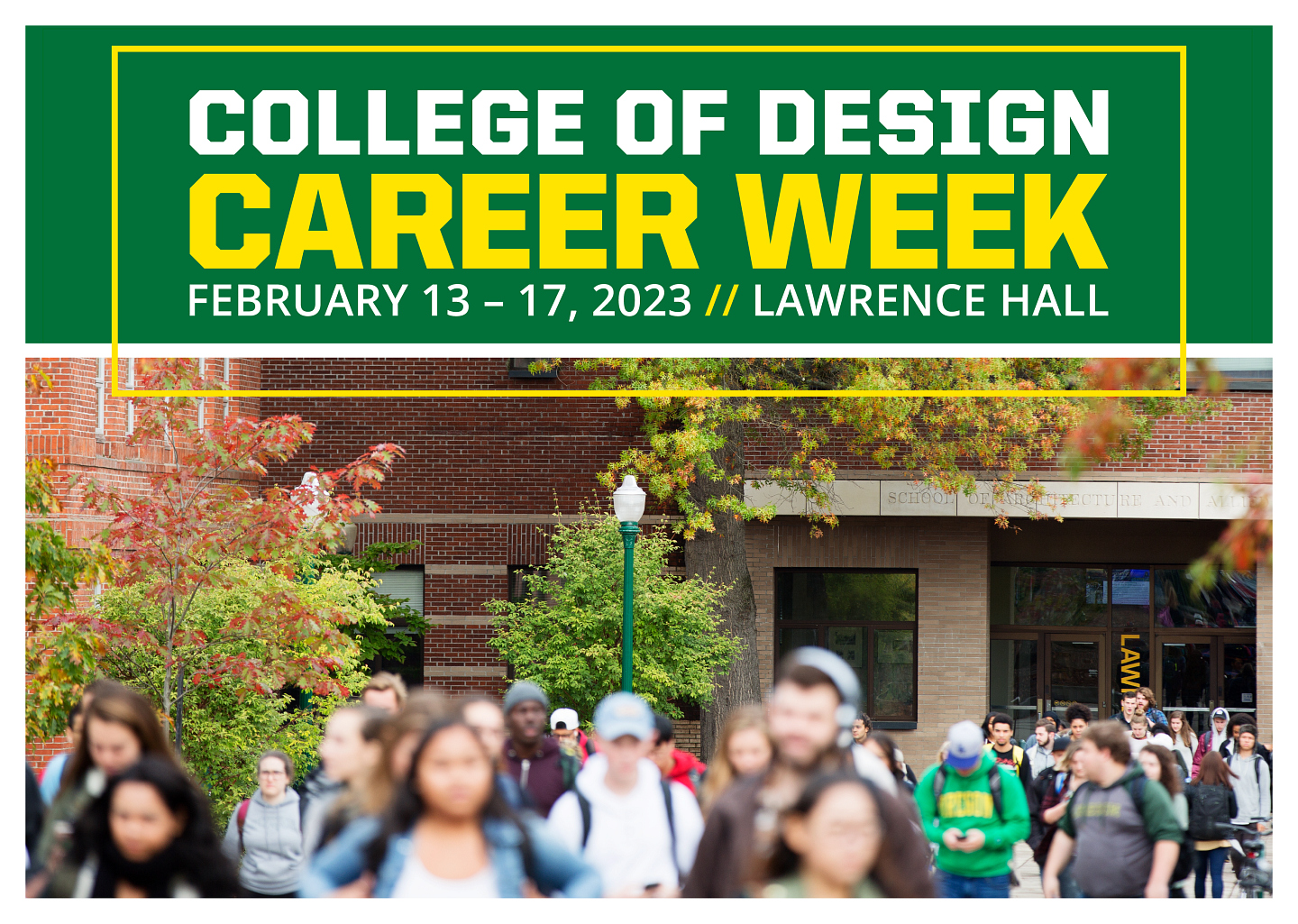 Navigate your career!
Practice your career skills and strategies.
Application Processes • Internships • Interviews • Resume Building
PRE-CAREER WEEK WORKSHOPS (DROP-IN)
Résumés & Cover Letters
Wednesday, February 8 // 12:00 - 12:45 p.m. @ LA 278
Learn the basics of résumé and cover letter development including how to create content that highlights your skills and accomplishments. If you have a draft of your résumé, bring it with you for feedback.
---
Engaging with your Professional Community
Thursday, February 9 // 12:00 - 12:45 p.m. @ LA 286
Talking with established career professionals can sometimes feel intimidating. Boost your confidence by learning how to prepare for and engage in these conversations. We'll also discuss how to follow up with and maintain these connections.
---
Drop-in Resume Review
Friday, February 10 // 10:00 - 11:45 a.m. @ LA 277
---
Preparing for Interviews
Friday, February 10 // 12:00 - 12:45 p.m. @ LA 278
Learn strategies to help you get ready for interviews including predicting questions, preparing responses, and engaging in conversations to promote your abilities and assess employment opportunities.
PLANNING, PUBLIC POLICY AND MANAGEMENT
Student Fellowship Exploration Day 
Monday, February 13 // 12 p.m. – 1:30 p.m. @ Hayden Gallery
Learn about incredible opportunities to obtain fellowships and make a difference with representatives of the Oregon Sea Grant, Hatfield Fellowships, Peace Corps, and Resource Assistance for Rural Environments (RARE). 
---
PPPM Panelists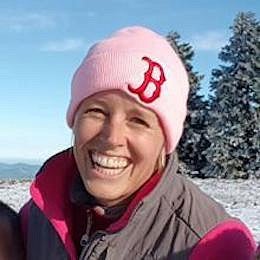 Jenny Engels – Oregon Sea Grant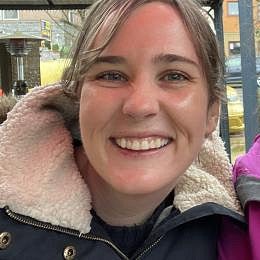 Meaghan Lingo – Mark O. Hatfield School of Government, Portland State University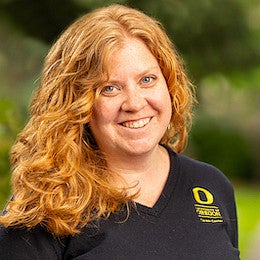 Carolyn Williams – Peace Corps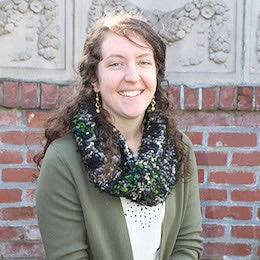 Victoria Binning – Resource Assistance for Rural Environments (RARE)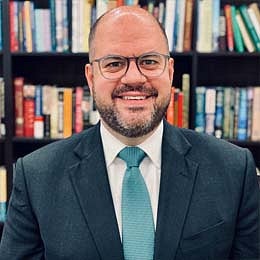 Ryan M. Gliha - US Department of State
ARCHITECTURE & ENVIRONMENT
Virtual Career & Networking Fair
Tuesday, February 14 // 11 a.m. – 3 p.m. on Handshake
---
In-Person Career & Networking Fair
Thursday, February 16 // 11 a.m. – 3 p.m. @ Lawrence Hall
HISTORY OF ART AND ARCHITECTURE
Student Career Exploration Day
Wednesday, February 15 // 2:30 - 6:30 p.m. @ Willcox Hearth
---
Career with a BA in Art History ------------------------------------- 2:30 – 3:50 p.m.
Kyle Swatzlender (BA '14; MS '18 from UT Austin), Registrar at the Honolulu Museum of Art
Katelyn Jones (BA '21), presently pursuing MA in art history at Case Western Reserve University; arthistory.case.edu/graduate-students/
Career with a Graduate Degree in Art History ​​​​​​-------------------- 4:00 – 5:20 p.m.
Reception ---------------------------------------------------------------------- 5:30 – 6:30 p.m.
ART + DESIGN
Career Futures
Friday, February 17 // 10 a.m. – 4:30 p.m.
Individual portfolio review and "ask me anything" sessions for students with panelists will follow each panel for one hour.
Please visit the Student Services "Career Futures 2023" page for more info on confirmed panelists.
---
Product Design Panel Discussion  ----- 10:00 – 11:30 a.m. @ LA 261
Panelists: Becky Chierichetti, Stefán Cristobal, Erick Ikeda, Sean Kelly, Liz Zarro
Moderator: Hale Selek
Individual Portfolio Review Sessions for Students with Product Design Panelists
– 11:30 a.m. – 12:30 p.m. @ LA 249
---
Art Panel Discussion ​​​​----- 12:00 – 1:30 p.m. @ LA 261
Panelists: Kate Ali, Tiffany Harker, Katherine Spinella, John Whitten
Moderator: Tarrah Krajnak
Individual "Ask Me Anything" Sessions for Students with Art Panelists
– 1:30 – 2:30 p.m. @ LA 249
---
Art & Tech Panel Discussion ​​​​​​----- 2:00 – 3:30 p.m. @ LA 261
Panelists: Nic Adenau, Felix Anderson, Karyn Fiebich
Moderator: Michael Salter
Individual "Ask Me Anything" Sessions for Students with Art & Technology Panelists
– 3:30 – 4:30 p.m. @ LA 249
---
Participating Professionals
Becky Chierichetti, BFA '16, Product Design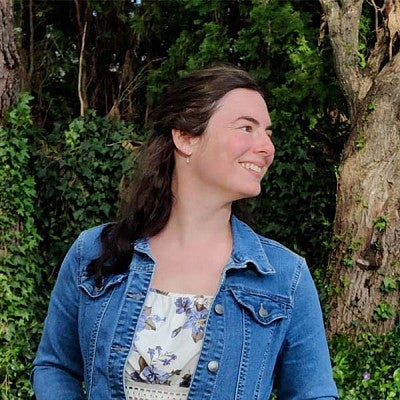 By day, I am a user experience researcher and designer working in the Intelligent Systems Research Lab at Intel. My job is to explore the human side of artificial intelligence in technology with a focus on mixed reality and educational experiences. Together with a team of researchers, developers, engineers, and generally creative folks, we explore the application of multi-modal sensing and sense-making to understand user engagements and personalize their experiences. In my free time, I enjoy various creative endeavors such as illustration, 3D modeling, and tinkering. When I'm not working on creative projects, I can be found exploring my beautiful home state by bike and hiking trails.
Sean Kelly, BFA '11, Product Design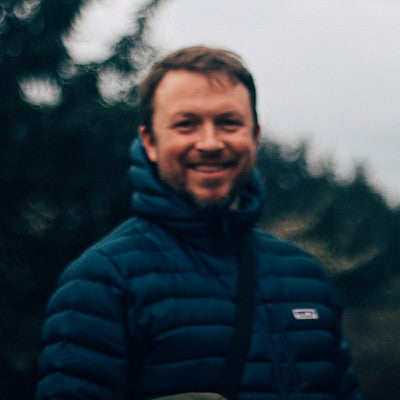 Lead Product Designer at Grovemade
Dog Dad since 2012
Human Dad since 2014
Sean may not look it but he graduated from the UO twelve years ago with a BFA in Product Design. Sean spent the majority of the last twelve years working with his friends at Grovemade. During his time there Sean interned working in production, managed production teams, helped grow the company and designed numerous products. While also fitting in a few side hustles here and there. When it comes to his work Sean is a huge nerd for process not only in design but also in business and manufacturing. In the studio and out Sean is always playing. When he is not playing at work he is out and about playing with his family and friends adventuring around Oregon and slurping every ramen he comes across.
Stefán Cristobal
Erick Ikeda, BA '06 (Cal St. Poly Tech - Pomona), Graphic Design/Fine Art // BS '15 (Art Center College of Design), Product Design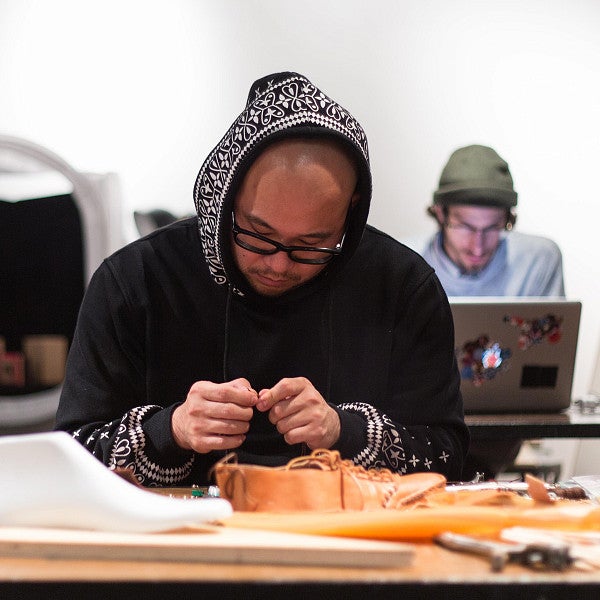 My name is Erick Ikeda, born and made in Los Angeles. I was a kid that was always infatuated with hoops, sneakers, graffiti, and cooking. The game of basketball taught me lessons and skills that I still hold firmly to this day; communication, teamwork, and grit. As a little spud as a 9 yr old, watching the "dream team" in the '92 Olympics, planted the seed of wanting to become a footwear designer. The thought of helping an athlete through design is where my passions live and burn. It's where industrial, graphic, apparel, and fashion design all collide and that's exactly where I want to be.
Liz Zarro, BFA '15, Product Design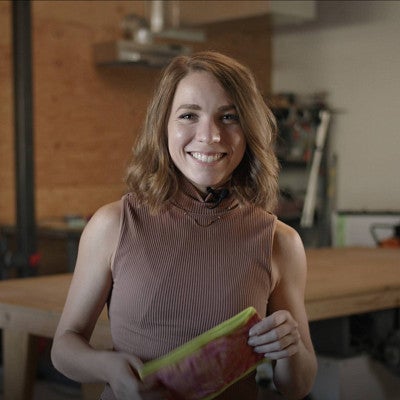 Liz Zarro is an Independent Industrial Designer specializing in technical soft goods and CMF. She began her career in 2013 as an independent contractor while still in college. In 2015, she earned a BFA in Product Design from the University of Oregon, and joined one of her clients, Ruffwear, as its lead in-house Product Designer. As of 2022, Liz leads initiatives in product design, R&D, strategy, and sustainability. Her process, from initial ideation through to commercialization, is heavily informed by user behavior. Her goal is to create joyful experiences for those who interact with her work.
Moderator: Hale Selek
---
Kate Ali, BFA '07 (California College of Arts)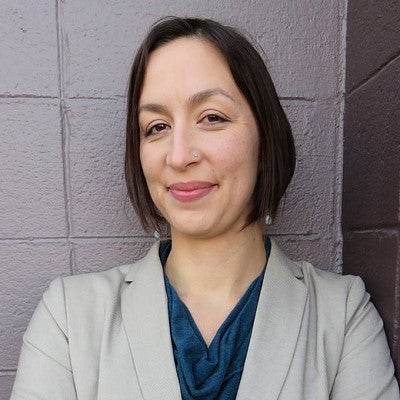 Kate Ali was awarded an Oregon Arts Commission Visual Arts Fellowship soon after graduating from CCA. She participated in residencies at A.I.R. Gallery in Brooklyn, NY and the Gallery Sudoh in Odowara, Japan. After managing public art projects for both herself and her husband Lee Imonen, she worked for the Oregon Arts Commission for five years as a Public Art Project Coordinator. She is currently the Public Art Manager for the City of Eugene actively managing percent for art projects and designing professional development opportunities for artists interested in gaining experience in public art.
Tiffany Harker, BA '19 (San Fransisco State University), Art History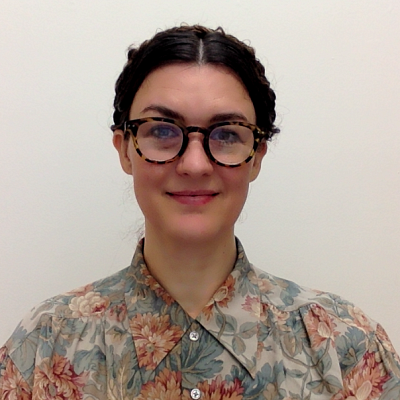 Tiffany Harker is Co-Director of HOLDING Contemporary (2019-present) and Arts Education & Grants Coordinator for the Oregon Arts Commission. She previously served in the role of Curator-in-Residence for the Center for Art Research at the University of Oregon, Eugene (2021-22), was a Gallery Associate at Elizabeth Leach Gallery (2018-2023) Advisor to the nonprofit arts organization, Gather:Make:Shelter (2018-present). Harker was recently board president of the Contemporary Arts Council at the Portland Art Museum (2020-2022). She has worked in contemporary art museums, galleries, and nonprofit organizations in San Francisco, CA including the San Francisco Museum of Modern Art, Crown Point Press, and Fraenkel Gallery where she was Artist Liaison to the Estate of Diane Arbus, Sophie Calle, Christian Marclay, Alec Soth, and Hiroshi Sugimoto among others. After relocating to Portland, OR in 2016, she was Project Manager for Converge 45's Ann Hamilton's habitus installation and was an Art Mentor for The King School Museum of Contemporary Art (KSMoCA) .
Katherine Spinella, MFA '13, Studio Art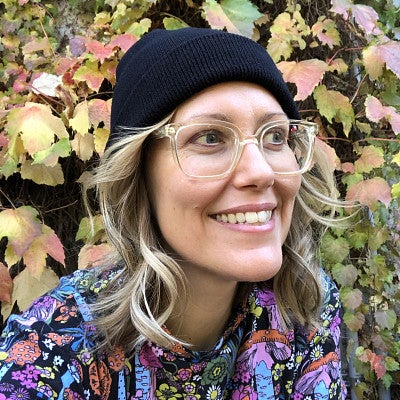 Katherine Spinella is a collage-based artist working with print, objects, and digital media. She is co-founder of Carnation Contemporary and co-founding director of Well Well Projects and Thunderstruck Collective. Recently, she completed a collaborative installation named Where the Future Can Meet with artist Marcelo Fontana which explored ideas of the post-image and it's on-linear way of creating narratives and reality through the use of light, fabric, text, moving, and still image. Her recent exhibitions include The Nexus of Here at Sator Projects in Portland, What's Different at SOIL in Seattle, and Future Landscapes in Venice, Italy. Spinella currently lives in Portland, OR.
John Whitten, MFA '14, Interdisciplinary Art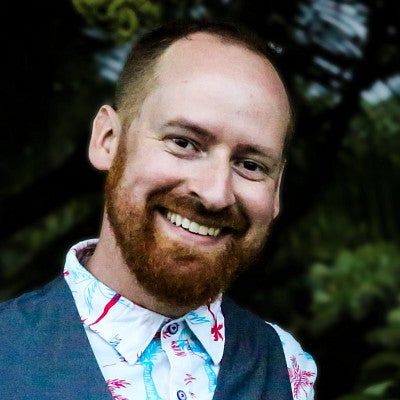 John Whitten is an interdisciplinary artist who uses drawing and digital tools to examine the relationship between technology, materiality, and human experience. His artwork mines the philosophical significance of what it means to wander through a sea of signals and noise that envelops our world. His work has been recently exhibited in New York City, Los Angeles, and throughout the Pacific Northwest region, and he has been the recipient of numerous grants, residencies, and awards. Whitten co-founded the artist-collective galleries Well Well Projects and Carnation Contemporary and the artist-collective project Thunderstruck. He is an art educator and web developer with his home and studio located in Portland, OR.
Moderator: Tarrah Krajnak
---
Nic Adenau, BS '13, Digital Arts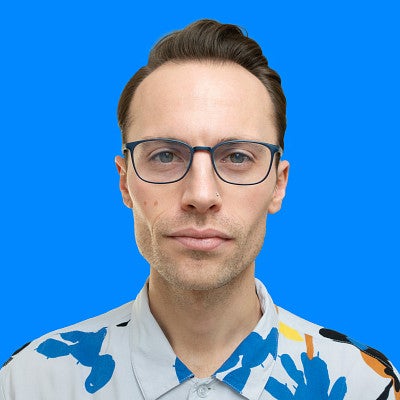 Nicholas is a content creator and consultant focusing on video and motion design. With over a billion views across his work, he's created content across the digital landscape. Nicholas has been a strategic mind on video content for Nike Training Club, overseen animation systems for Apple Music, built augmented reality experiences for Rick Owens, and started multiple viral TikTok series. He also founded and led the studio team at the digital agency Instrument. He currently runs his own consulting firm.
Felix Anderson, BA '21, Art and Technology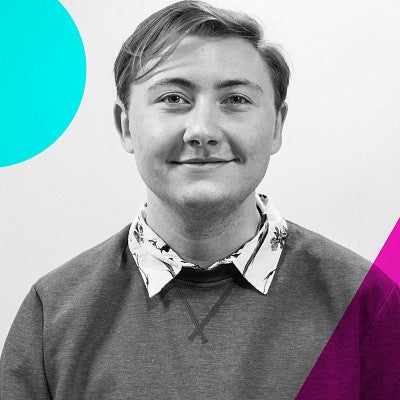 I graduated with a BA in Art & Technology, with minors in Comic Studies and Art History. I worked at UO as a student designer from 2018-21, and I currently work at a B2B tech agency called Brand Definition in Portland. In my free time, I volunteer my art and labor to the People's Housing Project, a community org building emergency shelters for houseless folks here.
karyn fiebich, BA '10, Digital Art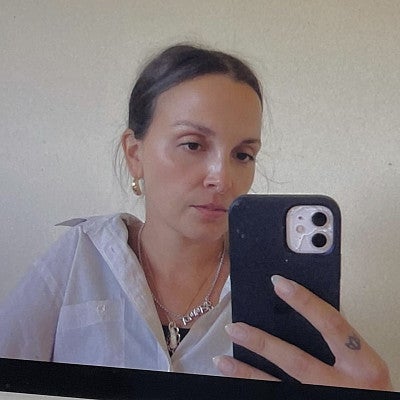 karyn fiebich is currently working for a skincare company based in San Fransisco as a digital art director full-time and works from home. fiebich has been in the creative space working for agencies – corporate and freelance – for the last 13 years. On the side, fiebich runs a small business, osa floral, which has been a creative outlet for the last 8 years. 
Moderator: Michael Salter