This fall the Department of the History of Art and Architecture—home to a rich variety of research interests in the history, theory, and criticism of visual and material culture—welcomes four new students to its doctoral program.
Meet the new cohort:
Jayne Cole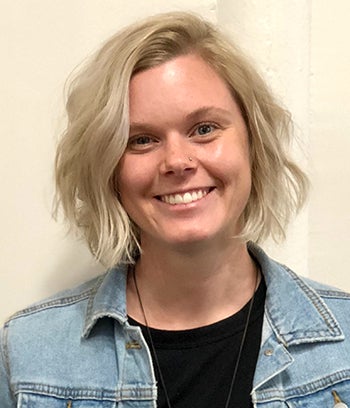 Hometown: Willmar, Minnesota
"I received a BA in International Studies and Anthropology with a Studio Art Minor in Painting from Luther College in 2014. During my third year at Luther, I took my first Art History course and decided to pursue a career in art," said Cole.
After graduating, she worked at Groveland Gallery and the Walker Art Center in Minneapolis while pursuing a master's degree in Art History at the University of St. Thomas. Her master's coursework focused on Contemporary Chinese art and the art of the African Diaspora. A highlight for Cole was traveling to Shanghai last summer for an internship at the Shanghai Museum.
"I'm excited about exploring contemporary Chinese art in a global context and the art of the Chinese Diaspora while at the UO! Outside of school, I enjoy running and training for marathons, biking, hiking, and traveling—especially to China!" Cole shared.

Emily Lawhead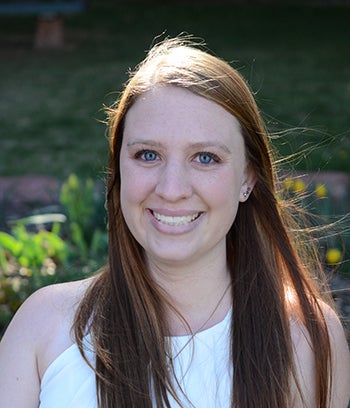 Hometown: Prescott, Arizona
Lawhead earned her undergraduate degrees from Northern Arizona University in Comparative Cultural Studies ('16) with dual emphases in Art History and Asian Studies and minors in Museum Studies and Japanese. Receiving the Hooper Undergraduate Research Award at NAU, allowed Lawhead to study contemporary Japanese art and its medieval roots in garden design.
Lawhead earned her master's degree in Museum Studies from the University of San Francisco in 2017. She's worked with several museums in a curatorial capacity, including the Contemporary Jewish Museum, the Albright-Knox Art Gallery, and the Flagstaff Arts Council.
This summer, she participated in the Ishibashi Foundation Summer School in Japanese Arts and Cultural Heritage with the University of East Anglia.
"The intensive three-week program was an incredible experience. Academics and museum professionals from all over the world came to Norwich, England, to work with our cohort of 22, and we heard from experts currently working at the British Museum, the Metropolitan Museum of Art, the Fukushima Prefectural Museum of Art, among others," said Lawhead.
Her research areas of interest include Contemporary Japanese Art and New Media. She is interested in the globalization of the art world, intersections of art and technology, and variable media conservation.
"I love collaborating with artists and worked with the Telepoem Booth® Project in Santa Fe, New Mexico," shared Lawhead. "At the UO, I hope to combine my practical training in the museum field with academic rigor for a well-rounded curatorial career. In my spare time, I enjoy reading, hiking, singing, and playing violin."

Samantha "Sammy" Shaw
Hometown: Phoenix, Arizona
Shaw earned her undergraduate degree from the UO in Humanities: Modernism and 20th Century Europe and a minor in Creative Writing: Poetry. She studied Art History abroad at the University of Oslo and completed an honors thesis there.
As a graduate student, Shaw plans to focus on Scandinavian Modernism and German Expressionism but also wants to explore Latin American and Mexican Modernism and the Japanese Feudal Period Art.
"For the past six years, I've pursued the book industry, working for publishers such as Copper Canyon Press, Graywolf Press, and Chronicle Books. I was also an events publicist for the esteemed Green Apple Books in San Francisco. Outside of my studies I enjoy cooking, hiking, fashion, reading, flowers, and my two cats," said Shaw.

Katlyn Smith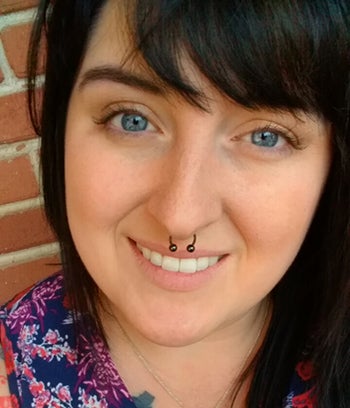 Hometown: Paris, Illinois
Smith earned her dual undergraduate degrees from Washington and Lee University in Spanish and Art History.
Her research Interests include Colonial Latin America and Brazil, with an emphasis on global connections. She also enjoys studying Romance Languages and Women, Gender and Sexuality Studies.
"As an undergraduate, I studied the influence of Dutch art and culture on that of Colonial Latin America—a topic that I hope to return to in my work at the University of Oregon. As a master's student, I worked more with print culture and the history of the book. In addition to my academic interests, I also enjoy kayaking, camping, taking road trips, and spending time with my two dogs, Bonnie and Clyde!" Smith said.