Our graduate programs emphasize both breadth and depth and are characterized by close working relationships between students and faculty. Our graduate students have gone on to prominent careers in teaching, the museum world, commercial galleries, and art law. With faculty who are leading authorities in their respective fields, the department prides itself on the very high quality of the student experience at all levels.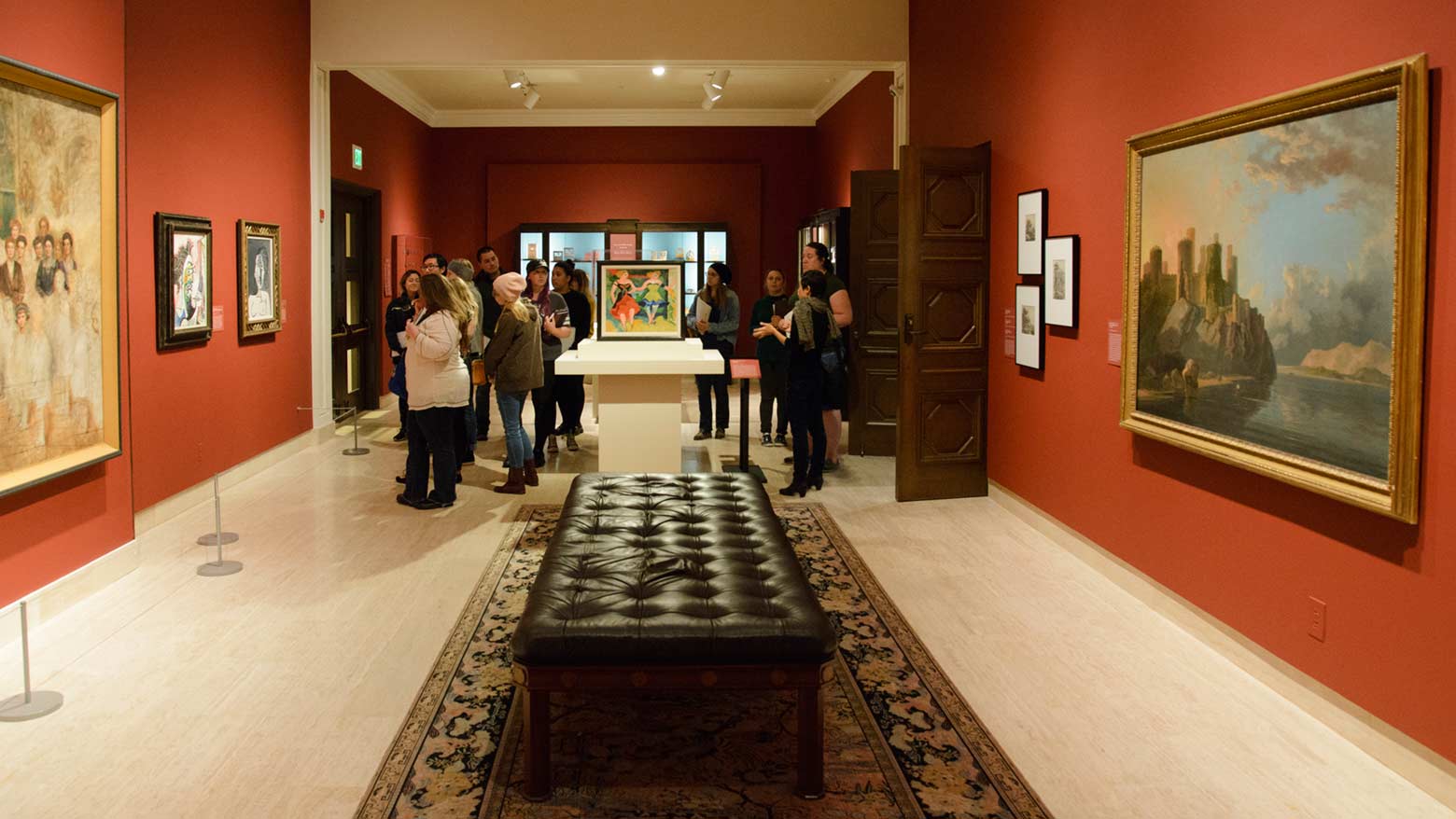 The Department of the History of Art and Architecture (HA&A) is home to a rich variety of faculty research interests in the history, theory and criticism of visual and material culture from antiquity to the present day. HA&A is especially well-known for its focus on the art and architecture of the Pacific Rim, the Americas, and East Asia in particular, as well as the Mediterranean world. In addition to these regional foci, the department currently has faculty research clusters in urbanism and architecture; museum, curatorial, and exhibition studies; and modern and contemporary art.
---
Graduate Degrees Offered
The Department of the History of Art and Architecture offers a doctoral program (PhD), a master of arts (MA) program, and an interdisciplinary graduate certificate in museum studies. The department's free-standing MA program awards a terminal master's degree. A separate application is required for admission to the PhD program.
Students may apply and be admitted to the PhD program with or without having already completed a master's degree. Students entering the PhD program with an MA already in hand may petition to waive some coursework requirements to more quickly progress through the PhD curriculum.
---
Career Opportunities
Art history helps students become sophisticated and compassionate global citizens. In the face of an increasingly automatized work force, art history provides rigorous training in highly desirable skills that can't be easily replaced by machines—visual literacy, critical thinking, effective communication, and cultural and historical awareness. These skills are crucial for students seeking to enter art-based professions in museums, galleries, archives, and cultural institutes. History of Art and Architecture graduates also make competitive candidates in business, education, law, private and nonprofit organizations, professional writing, and publishing. 
---
Funding
The Department of the History of Art and Architecture now offers fully funded PhD fellowships for competitive candidates. Please contact the Director of Graduate Studies for further details.
---
Visit Us
We look forward to meeting students interested in our graduate degree programs.
---
Apply Now
Applications to the graduate program are considered once a year for the following fall term. Applications and supporting documents, including Graduate Record Examination scores, must be received by January 15.