The turning of the year is always a time of reflection, and 2020 has given us more than ever to ponder. One thing is certain: Through the ages, art and design have provided comfort, inspiration, and a way to process the world even at its most chaotic. We asked five students in the Department of the History of Art and Architecture (HAA) to respond to the question, "What piece of art or architecture changed your life?"

Read their responses and explore their chosen works of art and architecture in the interactive map below.

Click on the flashing icons above to explore the chosen works of art and architecture
Taylor Hayes
MA in the Department of the History of Art and Architecture, Class of 2021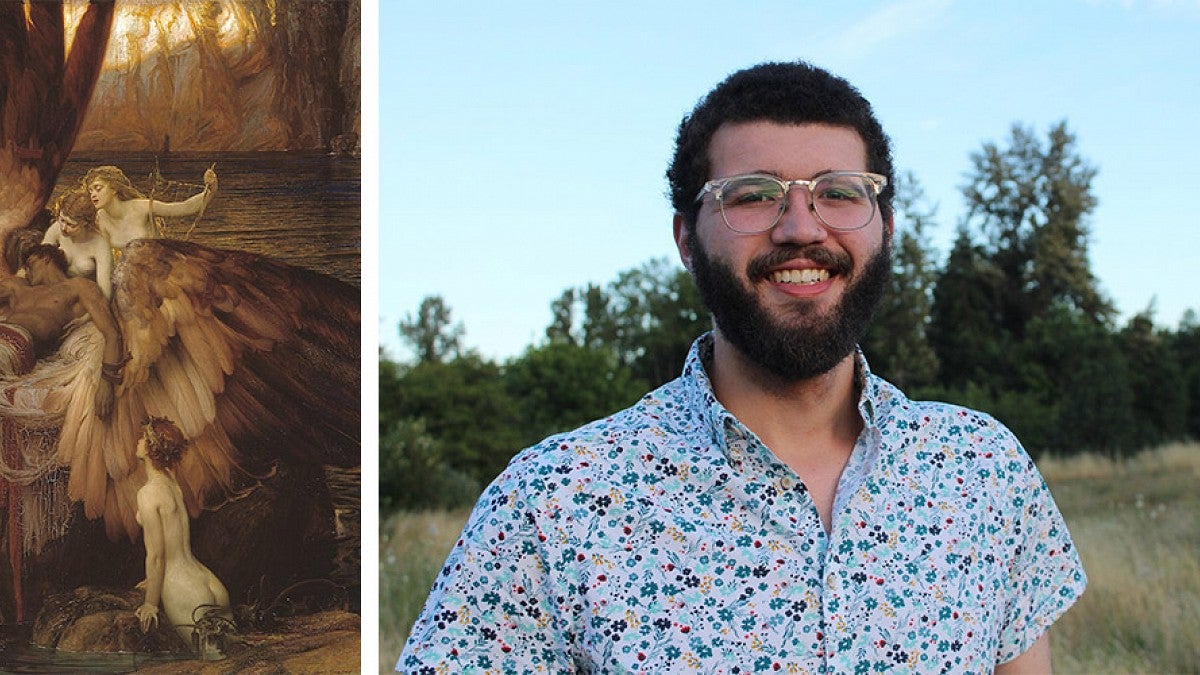 "Many pieces of art have changed my life. In fact, most do in some way. However, I can still remember the first time I laid eyes on 'The Lament for Icarus' (1898) by Herbert James Draper. I grew up engrossed by Greek and Roman myths, and the story of poor Icarus flying too close to the sun was always a favorite. I first interacted with this piece as an unlabeled black-and-white reproduction in a small book of mythology my parents got me for Christmas. I would stare at the grainy page for hours, tracing the details of Icarus' wax-coated wings with my eyes. More than 10 years later, I sat down for the first day of a 19th-century art history course at my undergraduate college, Augustana College, and much to my surprise, the first slide was this piece, in full color and with a proper label. It was that moment I realized how much this piece breathed life into a story I loved as a child. Seeing "The Lament for Icarus" then only made me want to find more pieces of art that spoke to me like this one. I declared my art history major later that week and am now in my second year of the HAA master's program."
Zoey Kambour
MA in the Department of the History of Art and Architecture, Class of 2021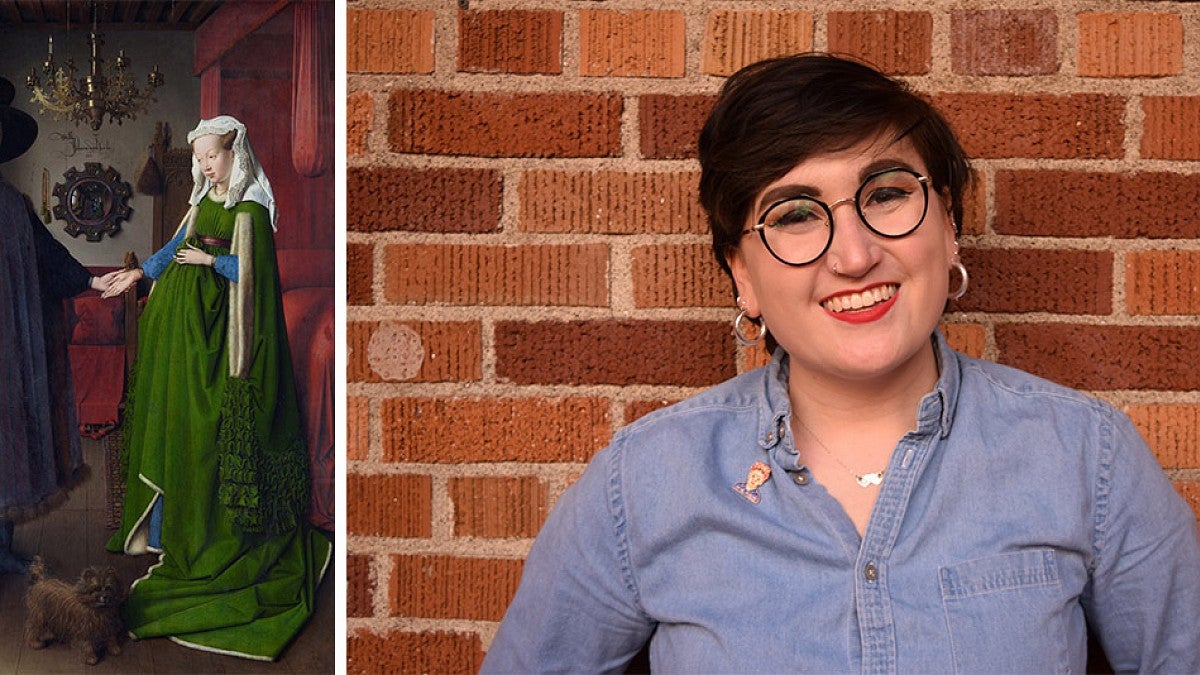 "The artwork that changed my life is 'The Arnolfini Double Portrait' (1434) by Jan van Eyck. I first saw this artwork freshman year in my high school art history class, and it is the reason why I am an art historian today. The multitude of hidden symbols, meaning, and mystery that shrouds the painting sparked my curiosity and passion for the history of art. I decided in that moment that I wanted to continue to study artworks that piqued my curiosity and fueled my passion for learning. When I studied abroad in London during my undergraduate career at Lewis & Clark College, I visited this painting every Monday afternoon at the National Gallery. I learned how much more you can gain from viewing a work of art in person beyond the objectivity of the artwork; I watched people interact with it, docents teach children about it, and security officers guard the work. They all brought more to the work than any book ever would. I study medieval manuscripts currently, but this double portrait will always hold a very special place in my heart and academic career."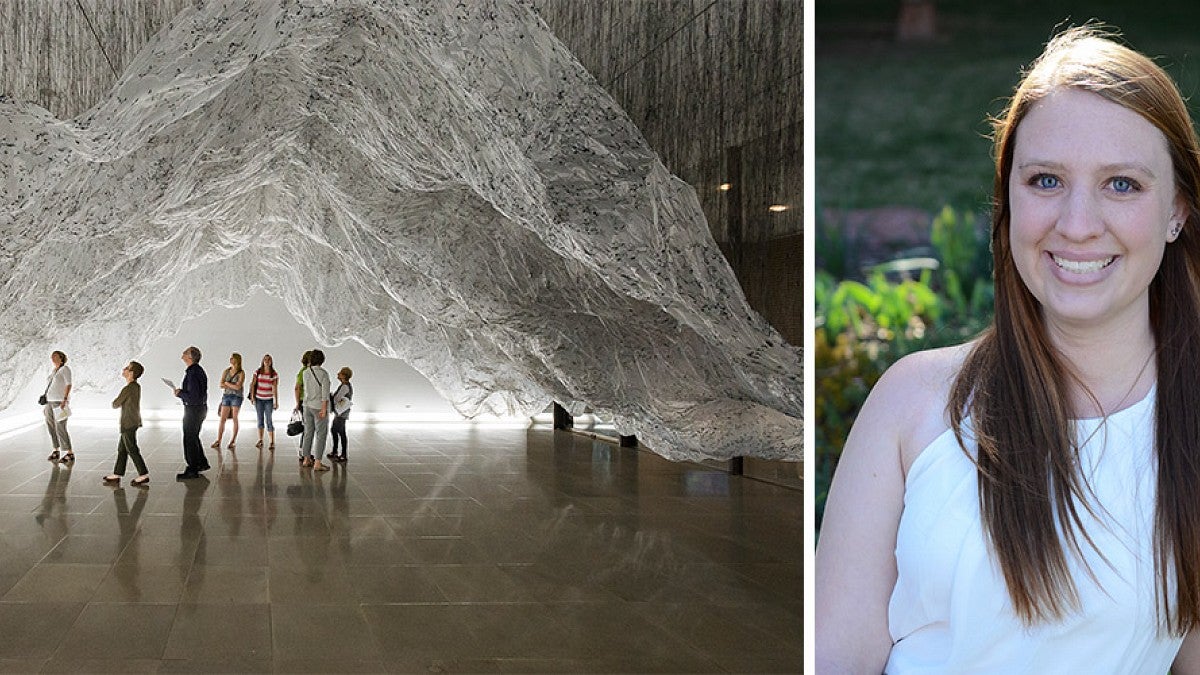 "Yasuaki Onishi's 'Reverse of Volume RG' (2012) changed my life. When I stumbled upon this installation as an undergraduate at Northern Arizona University in 2014, I never dreamed that I would bring the artist to Flagstaff four years later. Working with Onishi and his assistant Kyohei Fujio on the solo exhibition Hidden Landscapes: Yasuaki Onishi cemented my goal to collaborate with artists and curate innovative exhibitions. In 2018, Onishi, Fujio, and I produced three site-specific installations at Flagstaff's Coconino Center for the Arts (CCA): 'Reverse of Volume CCA,' 'Vertical Volume CCA,' and 'Fluid Volume CCA.' At the conclusion of the exhibition, the ephemeral works were dismantled, never to be seen in the same way again. Yasuaki's work continues to inspire my research—the surviving documentation from this exhibition is what sparked my current dissertation topic at the College of Design, which examines how to archive ephemeral or temporary technology-based artworks."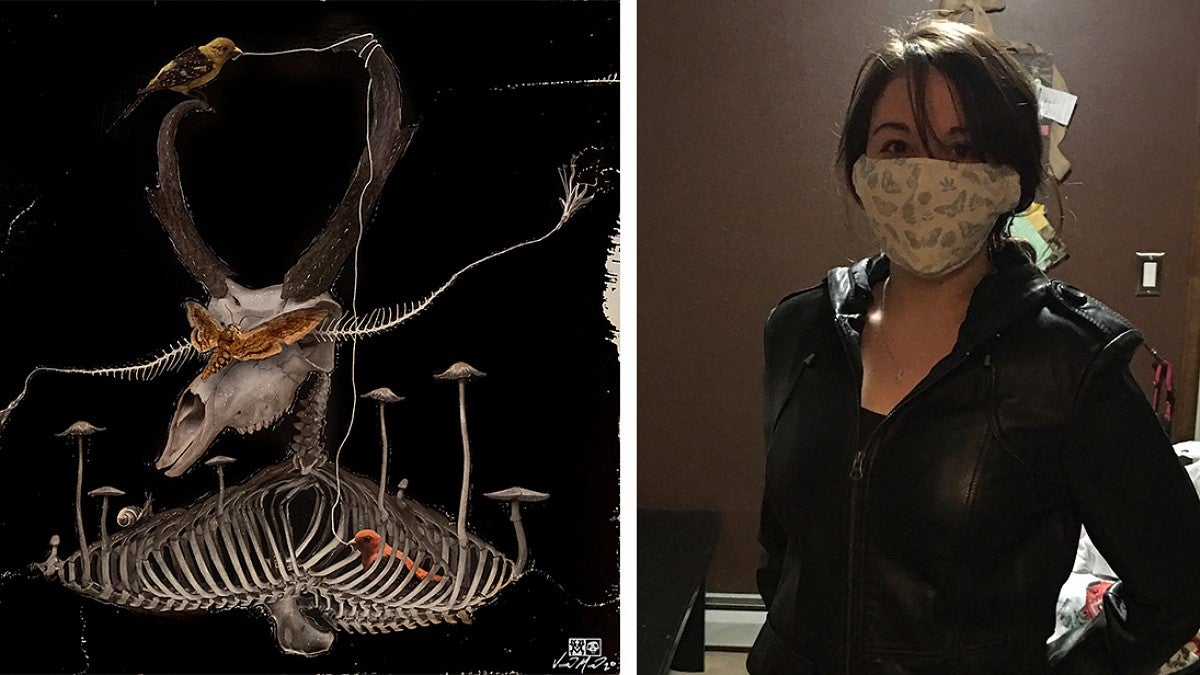 "The artwork that really changed my perspective this year is 'The Isolation Game' (2020) by My Pet Skeleton (aka Vincent Marcone) that was completed in April. This piece really affected me since it was made at the start of the global pandemic during a period of a lot of shock and unknowns. Vincent Marcone is an artist I have grown fond of over the years with his mix of old-fashioned printmaking techniques combined with modern graphic design; as an artist, Marcone finds a beauty in the balance between the old and the new, which I find relatable in my own design practice. Marcone worked on this piece little by little over Instagram Live and provided a form of escapism through both the art and the process of making the art. During the sessions of working on the piece, Marcone held question sessions and many people from around the world tuned in to hear about his artistic process, and also to just work on their own projects side by side with another artist. The piece represented many of the feelings associated with the cloistered reality of the 2020 pandemic, but the piece also symbolizes a degree of unity that a group of people were able to achieve through the making of this piece. As an artwork it stands as a remembrance that although isolated, no one is truly alone."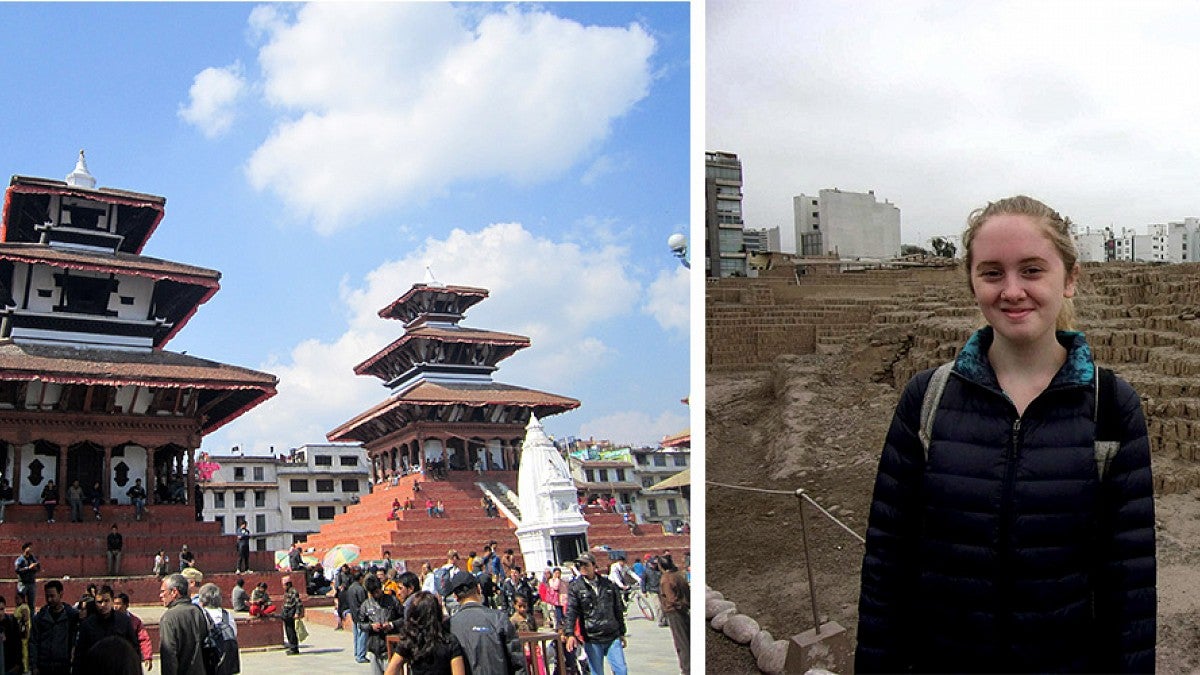 "When I was 16, I went to Nepal with my class, which took place after a great earthquake in the country in 2015. Before this trip, I felt a level of disconnect from the world, but this changed when I went to the Kathmandu Durbar Square. The buildings in the square are from the Malla Dynasty and used to be a palace for the Malla kings and later for the Shah kings as well. In the square I was surrounded by breathless architecture, overwhelming music, and a local Nepalese artist who sold me some of his own drawings and told me how glad he was that the architecture in the square survived not only the ages, but the earthquake, describing the history of it, his beliefs, and its importance to his culture. After this I realized how much the arts can tell a story about one's culture in a way nothing else can. When I returned to the United States, I started taking art history classes, and I never stopped."