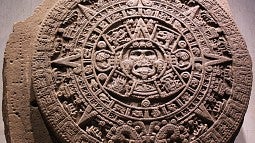 The University of Oregon is an excellent place to study the history of art and architecture of the Americas, including the US and Latin America. Our department, together with our campus partners, offers students the opportunity to consider the cultural, social, and political connections across the hemisphere.
Keith Eggener works on modern architecture and urbanism in the US and Mexico. He has published widely on Mexican and US art, architecture, landscape, urban design, and material culture. Cheryl Hartup, associate curator of Academic Programs and Latin American Art at the Jordan Schnitzer Museum of Art (JSMA), specializes in the art of Latin America and the Caribbean. She works to build engagement among Latino constituents on and off campus and develop collections and special exhibitions focusing on Latin American art. Ocean Howell specializes in urbanism and the American city, with interest in urban planning and the role of ethnicity in West Coast cities. Kate Mondloch has research and teaching expertise in contemporary North American art and visual culture. Emily Scott publishes and teaches on American art as it intersects with the environmental humanities.
This course of study is supported by the JSMA, which boasts a strong collection of art from the Americas, as well as the Museum of Natural and Cultural History. Support may also be found through collaboration with faculty in other departments and programs, including Latin American Studies, the Department of Romance Languages, the Department of History, and the Department of English. Additionally, students can take advantage of the many resources provided by the Center for Latino/a & Latin American Studies, which includes numerous student-focused events, symposia and programing related to Latin America.

Core Faculty